Blown to Bits: Your Life, Liberty, and Happiness After the Digital Explosion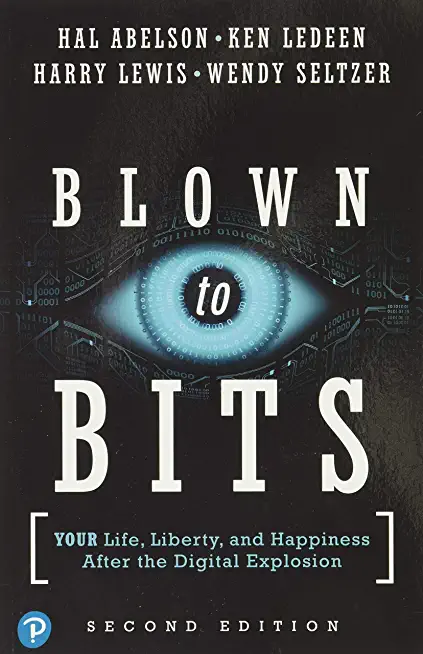 Huge savings for students
Each student receives a 50% discount off of most books in the HSG Book Store. During class, please ask the instructor about purchase details.
| | |
| --- | --- |
| List Price: | $24.99 |
| Price: | $12.50 |
| You Save: | $12.50 |
2
What you must know to protect yourself today
The digital technology explosion has blown everything to bits--and the blast has provided new challenges and opportunities. This second edition of
Blown to Bit
s delivers the knowledge you need to take greater control of your information environment and thrive in a world that's coming whether you like it or not.
Straight from internationally respected Harvard/MIT experts, this plain-English bestseller has been fully revised for the latest controversies over social media, "fake news," big data, cyberthreats, privacy, artificial intelligence and machine learning, self-driving cars, the Internet of Things, and much more.
Discover who owns all that data about you--and what they can infer from it
Learn to challenge algorithmic decisions
See how close you can get to sending truly secure messages
Decide whether you really want always-on cameras and microphones
Explore the realities of Internet free speech
Protect yourself against out-of-control technologies (and the powerful organizations that wield them)
You will find clear explanations, practical examples, and real insight into what digital tech means to you--as an individual, and as a citizen.
Addison-Wesley Professional