IT Training for .NET, Java, C++, Python, Perl, Tcl, Oracle, MySQL, Blaze Advisor & more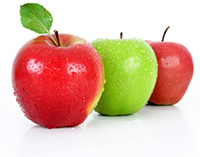 Online, Onsite & Public Training
The Hartmann Software Group is, first and foremost, a software development training company. Our expertise lies in the technologies that provide the backbone to commerce and ranges from software and systems design, sophisticated software development and business rule and SOA integration.
As an industry leader, the reason for our continued success is simple: we always strive to be the best at what we do. To accomplish this feat, we teach those technologies within our wheelhouse. This enables us to keep abreast of the latest technological updates and industry trends thereby affording our student body the quality of training that they deserve.
Take a moment to peruse our Course Training Catalog and notice the depth and breadth of our course curriculum. Moreover, we have purposefully priced our classes to fall well below that of our competitors. Why? Because we can afford to do so.
« Consulting & Multi-Processing »
Although we can boast about having a training curriculum that is equaled by few and surpassed by none, we take great satisfaction in knowing that, when it comes to information technology consulting, HSG has a rich history of providing software development solutions to a variety of institutions. From embedded systems to Internet applications, we have helped to develop and design a broad spectrum of products. Read about our
Information Technology Consulting Services
to learn more.
« Software Development Books »
We are often asked by students to recommend training resources. As such, we have decided to expand our business to include an Online Information Technology Book Store. Students enrolled in our classes are automatically given a $25 book voucher. Every bit of savings helps!
Feel free to contact us should you require some purchasing advise. Providing expert insight and recommendations is what we do.
top 50+ selling information technology books
« Our Clients Include »
HP
CBS
US Army
Unisys
Lockheed Martin
T-Mobile
Boeing
State of Washington
Wells Fargo
Allstate
Vonage
State of Colorado
Raytheon
Zurich
Union Pacific
Guardian Life
Wellpoint
IRS
US Airforce
InfoSys
ADP
Adobe
Ricoh
USP
Overall though it was a great success.
"I really enjoyed the class, the material, the instructor, and the food - everything was great. It was a massive amount of information poured over us in just three days - my brain still hurts. I know I got a lot out of the class. I thought it was a great success."
"This is awesome. It's great to see the team venture into new areas. And this training will surely help as we spend more time creating unit level tests."
"Very cool.. I hear that the dev team could do with some help with fixing a few bugs! J Ted, thanks for organizing this - glad to hear that it was a great success."
~ADOBE
Read some Testimonials