Virtual Reality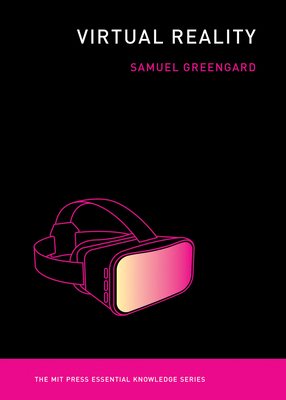 Huge savings for students
Each student receives a 50% discount off of most books in the HSG Book Store. During class, please ask the instructor about purchase details.
| | |
| --- | --- |
| List Price: | $15.95 |
| Price: | $7.98 |
| You Save: | $7.98 |
9
A comprehensive overview of developments in augmented reality, virtual reality, and mixed reality--and how they could affect every part of our lives.
After years of hype, extended reality--augmented reality (AR), virtual reality (VR), and mixed reality (MR)--has entered the mainstream. Commercially available, relatively inexpensive VR headsets transport wearers to other realities--fantasy worlds, faraway countries, sporting events--in ways that even the most ultra-high-definition screen cannot. AR glasses receive data in visual and auditory forms that are more useful than any laptop or smartphone can deliver. Immersive MR environments blend physical and virtual reality to create a new reality. In this volume in the MIT Press Essential Knowledge series, technology writer Samuel Greengard offers an accessible overview of developments in extended reality, explaining the technology, considering the social and psychological ramifications, and discussing possible future directions.
Greengard describes the history and technological development of augmented and virtual realities, including the latest research in the field, and surveys the various shapes and forms of VR, AR, and MR, including head-mounted displays, mobile systems, and goggles. He examines the way these technologies are shaping and reshaping some professions and industries, and explores how extended reality affects psychology, morality, law, and social constructs. It's not a question of whether extended reality will become a standard part of our world, he argues, but how, when, and where these technologies will take hold. Will extended reality help create a better world? Will it benefit society as a whole? Or will it merely provide financial windfalls for a select few? Greengard's account equips us to ask the right questions about a transformative technology.