Practical Project Management with Microsoft Project 2016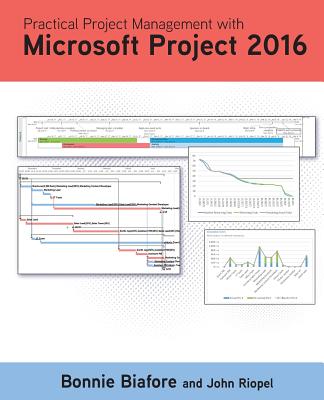 Huge savings for students
Each student receives a 50% discount off of most books in the HSG Book Store. During class, please ask the instructor about purchase details.
| | |
| --- | --- |
| List Price: | $59.95 |
| Price: | $29.98 |
| You Save: | $29.98 |
1
Learn how to manage projects of any size with Microsoft Project 2016. Whether you're new to project management and Microsoft Project, or looking to expand your skills, this clear and engaging book guides you through Project's features step by step. You can jump directly to the topics you need. Or download sample files from the book's website to follow along to build a task list and resource team, develop and fine-tune your schedule, and monitor and correct performance. This book shows you how to make the most of Project's tools, so you can master Project and the projects you manage with it.
Learn Project 2016 basics. Follow the step-by-step instructions whether you use Project Standard or Professional.
Build your schedule and team. Develop your task list and assemble your team. Assign resources to tasks to build your project schedule.
Fine-tune your schedule. Make your schedule realistic and modify it to deliver on time and within budget.
Track and manage progress. Enter actual values, evaluate performance, correct course, and manage changes.
Communicate. Produce reports and other output to communicate project info to stakeholders and team members.
Customize Project features. Make Project work the way you want. Develop your own views, tables, fields, filters, and groups. Customize the ribbon and Quick Access Toolbar.
Share project info. Exchange data between programs, share customizations, and share info via SharePoint.
Work with multiple projects. Use master projects to manage several projects. Learn how Project Server or Project Online help manage project portfolios.
Montevista Solutions, Inc.