Kindle Fire HD 8 & 10 Guide: The Complete User Guide With Step-by-Step Instructions. Master Your Kindle Fire HD 8 & 10 in 1 Hour!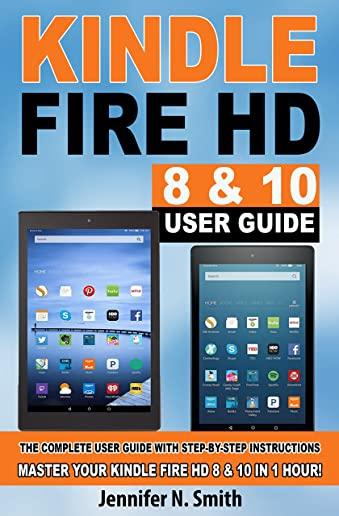 Huge savings for students
Each student receives a 50% discount off of most books in the HSG Book Store. During class, please ask the instructor about purchase details.
| | |
| --- | --- |
| List Price: | $9.99 |
| Price: | $5.00 |
| You Save: | $5.00 |
4New UPDATED 2020 - The Complete Up to Date Guide For All New Fire HD 8 & 10 With Alexa. (Step-by-Step Instructions). Master Your Kindle Fire HD 8 & 10 in 1 Hour **BONUS For My Reader**: Buy a paperback copy of this book NOW and you will receive the Kindle version Absolutely Free via Kindle Matchbook.This book is going to teach you everything that you need to know about the Fire HD.

How to properly set up and register your Fire HD
How to personalize it and Set Up Multiple Profiles so that everyone in your family can use
How to troubleshoot when problems arise
How to watch video on Fire HD
Learn all about apps
How to read on your Fire HD
How to purchase and listen to music
You are going to learn about all of the features and functions that are available on the Fire HD
How to use the Alexa app with your Fire HD
The best Fire HD Accessories in 2020 And Much Much More
When you are finished reading this book, you are going to be a Fire HD expert, knowing everything about the Fire HD and how to use it.The Fire HD is an all in one tablet, providing not only entertainment, but allowing you to do almost everything that you can on your computer or laptop. The Fire HD truly is the tablet of the future.