Windows Operating System Fundamentals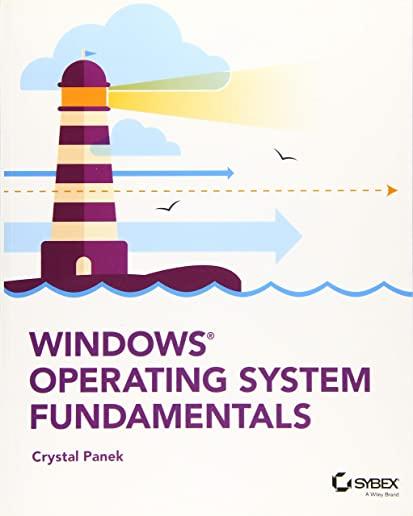 Huge savings for students
Each student receives a 50% discount off of most books in the HSG Book Store. During class, please ask the instructor about purchase details.
| | |
| --- | --- |
| List Price: | $40.00 |
| Price: | $20.00 |
| You Save: | $20.00 |
0
A clear and concise resource, the ideal guide to Windows for IT beginners
Windows Operating System Fundamentals covers everything you need to know about Windows 10. Learn to master the installation process and discover the cool new features of Windows 10, including Edge, Cortana, and more. And because this book follows the Windows Server Operating System Fundamentals MTA Certification, it is perfect for IT professionals who are new to the industry and need an entry point into IT certification.
This book covers the basics of the Windows operating system, from setting up user accounts to using the start menu, running applications, and setting up internet access. You'll be prepared to upgrade a computer to Windows 10 and to master the basic tools necessary to work effectively within the OS. Each chapter closes with a quiz so you can test your knowledge before moving to the next section.
Learn to configure your Windows 10 operating system, optimize account controls, configure user profiles, customize system options, and more
Understand how to use Windows applications and tools for managing LAN settings, configuring Microsoft Edge, and setting up remote assistance
Use Windows to manage devices like printers, cloud storage, OneDrive, and system devices
Maintain, update, protect, and backup your data by configuring Windows Update, automated backup, and system recovery and restore
With Windows Operating System Fundamentals, IT Professionals looking to understand more about Windows 10 will gain the knowledge to effectively use applications, navigate files and folders, and upgrade client systems. Thanks to the troubleshooting tools and tips in this book, you can apply your new skills in real-world situations and feel confident while taking the certification exam.