Better Policing With Microsoft Office 2007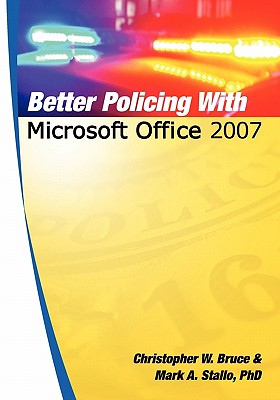 Huge savings for students
Each student receives a 50% discount off of most books in the HSG Book Store. During class, please ask the instructor about purchase details.
| | |
| --- | --- |
| List Price: | $23.99 |
| Price: | $12.00 |
| You Save: | $12.00 |
0This book demonstrates how to use Access, Excel, Word, and PowerPoint to become more effective and efficient in law enforcement applications. The examples presented in this book concentrate on crime analysis and other police functions. The exercises solve real world problems in law enforcement, using fictional data. The book has been designed for a 40 hour seminar or a semester long college course. College or university faculty are encouraged to review the book for use in a crime analysis and other law enforcement application courses.