Practical Data Science with SAP: Machine Learning Techniques for Enterprise Data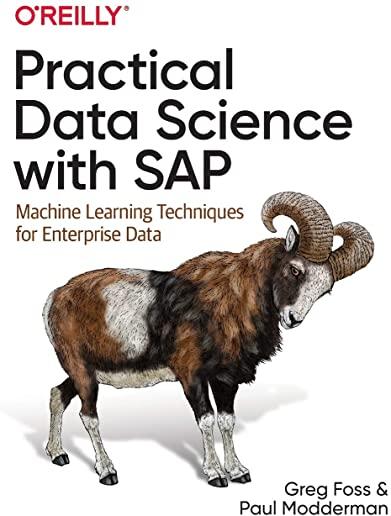 Huge savings for students
Each student receives a 50% discount off of most books in the HSG Book Store. During class, please ask the instructor about purchase details.
| | |
| --- | --- |
| List Price: | $69.99 |
| Price: | $35.00 |
| You Save: | $35.00 |
3
Are you using SAP ERP and eager to unlock the enormous value of its data? With this practical guide, SAP veterans Greg Foss and Paul Modderman show you how to use several data analysis tools to solve interesting problems with your SAP data. Throughout the book, you'll follow a fictional company as it tackles real scenarios.
Using actual data to create example code and visualizations, SAP business analysts will learn practical methods for gaining deeper insights into their business's data. Data engineers and data scientists will explore ways to add SAP data to their analysis processes. Through grounded explanations of both SAP processes and data science tools, you'll discover powerful methods for discovering data truths.
Use data to tell revealing stories about your customers
Model purchase requisition data using exploratory data analysis
Create an anomaly detection system for SAP sales orders
Use R and Python to make predictions on sales data
Cluster and segment your customers based on their buying habits
Use association rule learning to discover customer buying patterns
Apply NLP to uncover the most highly actionable customer complaints