Data Governance: The Definitive Guide: People, Processes, and Tools to Operationalize Data Trustworthiness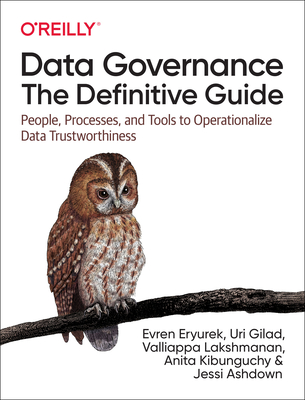 Huge savings for students
Each student receives a 50% discount off of most books in the HSG Book Store. During class, please ask the instructor about purchase details.
| | |
| --- | --- |
| List Price: | $69.99 |
| Price: | $35.00 |
| You Save: | $35.00 |
4
As you move data to the cloud, you need to consider a comprehensive approach to data governance, along with well-defined and agreed-upon policies to ensure your organization meets compliance requirements. Data governance incorporates the ways people, processes, and technology work together to ensure data is trustworthy and can be used effectively. This practical guide shows you how to effectively implement and scale data governance throughout your organization.
Chief information, data, and security officers and their teams will learn strategy and tooling to support democratizing data and unlocking its value while enforcing security, privacy, and other governance standards. Through good data governance, you can inspire customer trust, enable your organization to identify business efficiencies, generate more competitive offerings, and improve customer experience. This book shows you how.
You'll learn:
Data governance strategies addressing people, processes, and tools
Benefits and challenges of a cloud-based data governance approach
How data governance is conducted from ingest to preparation and use
How to handle the ongoing improvement of data quality
Challenges and techniques in governing streaming data
Data protection for authentication, security, backup, and monitoring
How to build a data culture in your organization