Autodesk Inventor 2017 Basics Tutorial: Tutorial Books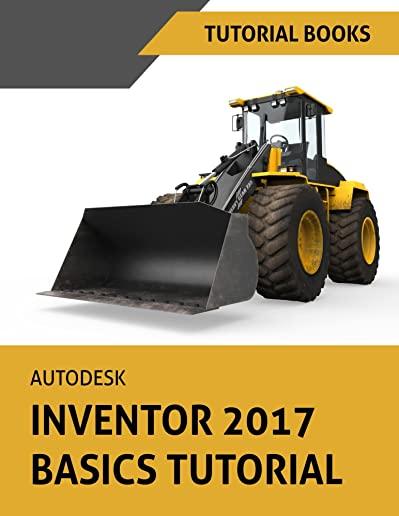 Huge savings for students
Each student receives a 50% discount off of most books in the HSG Book Store. During class, please ask the instructor about purchase details.
| | |
| --- | --- |
| List Price: | $19.99 |
| Price: | $10.00 |
| You Save: | $10.00 |
8
A step-by-step tutorial on Autodesk Inventor basics
Autodesk Inventor is used by design professionals for 3D modeling, generating 2D drawings, finite element analysis, mold design, and other purposes. This tutorial is aimed at novice users of Inventor and gives you all the basic information you need so you can get the essential skills to work in Autodesk Inventor immediately.
This book will get you started with basics of part modeling, assembly modeling, presentations, and drawings. Next, it teaches you some intermediate level topics such as additional part modeling tools, sheet metal modeling, top down assembly feature, assembly joints, and dimension & annotations. Brief explanations, practical examples and stepwise instructions make this tutorial complete.
Table of Contents
1.Getting Started with Inventor 2017
2.Part Modeling Basics
3.Assembly Basics
4.Creating Drawings
5.Additional Modeling Tools
6.Sheet Metal Modeling
7.Top-Down Assembly and Motion Simulation
8.Dimensions and Annotations
If you are an educator, you can request a free evaluation copy by sending us an email to online.books999@gmail.com
Createspace Independent Publishing Platform