Apple Watch Series 5 for Seniors: A Ridiculously Simple Guide to Apple Watch Series 5 and WatchOS 6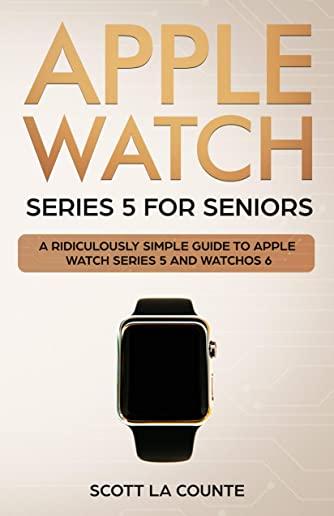 Huge savings for students
Each student receives a 50% discount off of most books in the HSG Book Store. During class, please ask the instructor about purchase details.
| | |
| --- | --- |
| List Price: | $13.99 |
| Price: | $7.00 |
| You Save: | $7.00 |
1
The Apple Watch looks pretty snazzy, right? People have told you all about the cool features: like if you fall it will automatically call for help! They've told you about how you can send a text from your wrist. How you can even make a phone call.
That's all great. But how do you actually use it?!
As amazing as all the new features are, it's not quite as easy to use as an iPhone; the lack of buttons, the smaller screen, and general UI can make a frustrating initial experience.
It looks nothing like the iPhone or iPad interface you are used to--except for a handful of icons. If you are lost and don't have a lot of time to comb through thousands of pages of tech-speak just to learn how to use a watch, then this book is for you!
This book is based on the book "The Ridiculously Simple Guide to Apple Watch Series 5" but includes sections specifically for seniors (including accessibility features that make text easier to see).
Are you ready to start enjoying your new Apple Watch? Then let's get started!