Parametric Modeling with Autodesk Inventor 2020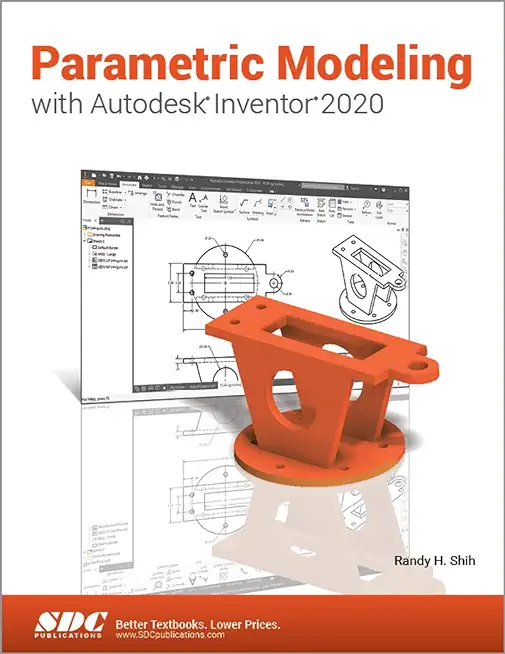 Huge savings for students
Each student receives a 50% discount off of most books in the HSG Book Store. During class, please ask the instructor about purchase details.
| | |
| --- | --- |
| List Price: | $78.00 |
| Price: | $39.00 |
| You Save: | $39.00 |
1
Parametric Modeling with Autodesk Inventor 2020 contains a series of seventeen tutorial style lessons designed to introduce Autodesk Inventor, solid modeling, and parametric modeling. It uses a hands-on, exercise-intensive approach to all the important parametric modeling techniques and concepts.
The lessons guide the user from constructing basic shapes to building intelligent mechanical designs, to creating multi-view drawings and assembly models. Other featured topics include sheet metal design, motion analysis, 2D design reuse, collision and contact, stress analysis, 3D printing and the Autodesk Inventor 2020 Certified User Examination.
SDC Publications (Schroff Development Corpora