iPhone 12 for Seniors and Dummies: The Complete User Guide for Dummies and Seniors with Exclusive Tips & Tricks for Beginners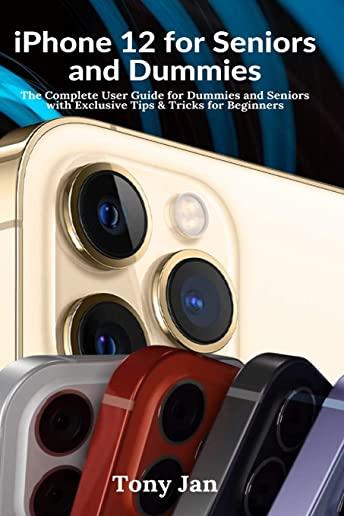 Huge savings for students
Each student receives a 50% discount off of most books in the HSG Book Store. During class, please ask the instructor about purchase details.
| | |
| --- | --- |
| List Price: | $20.00 |
| Price: | $10.00 |
| You Save: | $10.00 |
9
Are you new to iPhone 12 mini, iPhone 12, iPhone Pro, or iPhone 12 Pro max?
This book is updated with information on iOS 14, the newly released software in Fall of 2020 that runs on all iPhone device, dating back to the iPhone 6.
This book have information with clear, step-by-step information on the essentials information you would need on daily basis. It covers the basics of setting up an iPhone, backing up and restoring of data, setting up Face ID, email, screen recording, etc.
This guide is packed with top tips and in-depth tutorials. You'll uncover the exclusive features of this new iPhone, learn how to take incredible photos, learn how to start dark mode settings and customize your phone, discover how to use iOS 14 like a professional, how to create and use iPhone shortcuts and gestures, and its built-in apps, plus much more.
This books also covers;
Overview of what the new iPhone features are,
Upgrade to iOS 14
iPhone 12 cameras and Voice mail
Customizing iPhone
Siri on your iPhone
Backup and restore of data on iTunes, iCloud and Android
iPhone Tips and Tricks
Fix common iPhone problems
...and much more
If you looking for the most recent information on your iPhone, look no further than this book best suitable for beginners, dummies, seniors and kids.
Whenever you're ready to build your skills and become the iPhone guru of your dream, this is the guide that offers the insight you need to increase your technical know-how.
This book will help you navigate your device easily and effortlessly.