Van Gogh Notebook: Internet Password Jotter - Discreet Password Book with Tabs - Disguised Password Organizer Logbook with Alphabetical P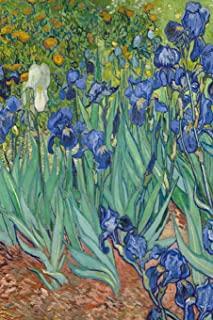 Huge savings for students
Each student receives a 50% discount off of most books in the HSG Book Store. During class, please ask the instructor about purchase details.
| | |
| --- | --- |
| List Price: | $6.99 |
| Price: | $3.50 |
| You Save: | $3.50 |
4
Are you tired of losing track of login/usernames and passwords you must create every time you visit a new website? Do you have sticky notes and scraps of paper scattered all over your office and home computer space covered with these vital pieces of information, but never seem to be able to put your hands on them when you need them?
Now you can keep important website addresses, usernames, and passwords in one convenient place Introducing the Personal Internet Password Logbook with a discreet cover. The discreet cover makes your password book look like a normal everyday book and effectively hides your sensitive information in plain sight The alphabetical pages make it super simple to find your stored data and there is plenty of room to fill in website addresses, usernames, and passwords for a large number of websites.
This discreet and beautifully designed logbook cannot be purchased in stores and makes the perfect gift for people that want to organize their sensitive internet information and keep it safe.
Never lose your login information again with this awesome log book. Click the "ADD TO CART" button to order this amazing internet password logbook today
Features:
Perfectly Sized: 6" x 9"
Interior Details: Internet Password Logbook
Number of Pages: 105 sturdy pages
Cover: Softcover with a smooth finish that feels and looks amazing.
High-quality paper that allows the perfect absorbency for a variety of writing utensils.
Great size for convenient carrying.
Perfect for gift-giving.
Be sure to scroll to the top and click the author's name for more styles, designs, sizes and other options.