iPhone 8 User Manual: iPhone 8 user guide for beginners and seniors (with extra tips for using the iPhone camera)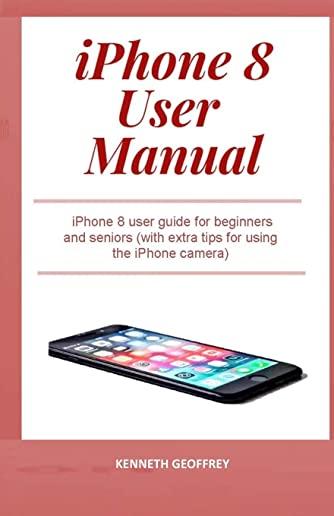 Huge savings for students
Each student receives a 50% discount off of most books in the HSG Book Store. During class, please ask the instructor about purchase details.
| | |
| --- | --- |
| List Price: | $8.99 |
| Price: | $4.50 |
| You Save: | $4.50 |
1Esteemed customers, thank you for your feedbacks. This book has been updated and revised to address all the issues raised in the reviews below. Haven been reshaped by technological experts, you're assured a better experience. If there is anything you will need to really enjoy your iPhone, it is an unbiased guide on useful and mind-blowing tricks. This book was written to help you learn great iPhone 8/8 Plus tips and tricks. You will also be getting tips for improving battery life, boosting performance, and protecting your iPhone. As a hint you will learn: (I) How to optimize your iPhone 8/8 Plus
(II) How to organize your iPhone
(III) Exploring impressive iPhone tricks
(IV) Optimizing your iPhone camera
(V) Use Apple Pay on your iPhone. . . And lots more. You've got nothing holding you back from hitting the 'buy' button.