iPhone 8/8 Plus User Guide: Comprehensive iPhone 8 Plus User Manual for Dummies, Seniors, and Beginners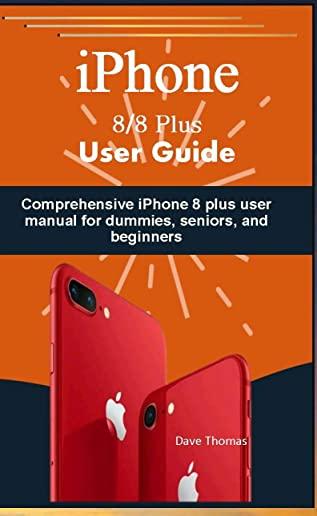 Huge savings for students
Each student receives a 50% discount off of most books in the HSG Book Store. During class, please ask the instructor about purchase details.
| | |
| --- | --- |
| List Price: | $8.68 |
| Price: | $4.34 |
| You Save: | $4.34 |
2If you have an iPhone 8 or 8 Plus, then this book is for you. It details every bit of information that will guide you from the scratch for setting up your iPhone to tips and tricks for optimizing and maintaining your device. Written by an expert and best-selling technology author, Dave Thomas, this guide is packed with top tips and in-depth tutorials to help you become a pro in nearly everything iPhone and iOS related. As a hint, you'll learn: (1) How to set up both the iPhone 8 and iPhone 8 plus (2) How to organize your iPhone (3) How to protect your iPhone's content (4) Detailed list of best apps for for iphone 8 and 8 Plus (5) How to make your iPhone battery last longer and run faster (6) Essential Settings and configurations. . . And lots more. Just scroll up now and hit the 'buy'button.