Cyber Storm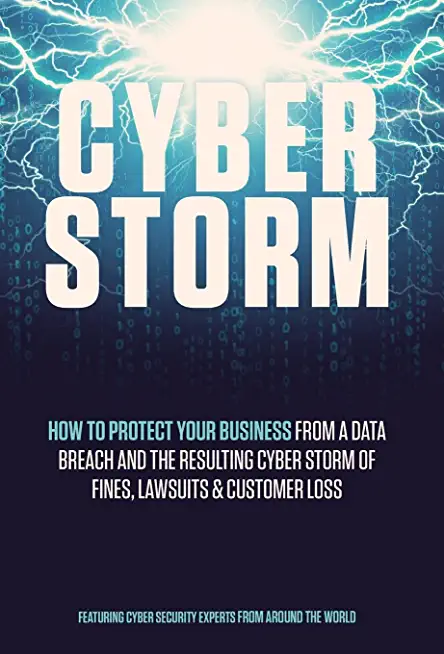 Huge savings for students
Each student receives a 50% discount off of most books in the HSG Book Store. During class, please ask the instructor about purchase details.
| | |
| --- | --- |
| List Price: | $19.95 |
| Price: | $9.98 |
| You Save: | $9.98 |
2
There's a storm brewing, and your business is right in its path! Despite all of the time and money you invested in your business, this cyber storm
threatens everything you've built. Your financial portfolio. Your employee productivity. Even your customer base.
Years ago, these "cyber storms" were simply rain showers of inconvenience - worms and viruses that merely slowed down your computer. Today,
striking without warning, they are virtual F-5 tornadoes that are destroying small businesses in their paths.
It all starts with a data breach where hackers steal private data from customers and employees. Next, they lock you out of your files until you shell out tens of thousands of dollars in ransomware payments. Exorbitant fines, lawsuits, lost sales and a crippled reputation quickly follow. That's because today's cybercriminals know the secrets to gain illegal access to most any computer and network.
To stay one step ahead of these cybercriminals and protect your network from a data breach and ransomware, you need the right team to
safeguard your network and protect your data. The cyber security experts in this book are a great start. These 16 IT services firm owners have years of experience and firsthand knowledge to help protect you and your business from today's hackers. The information in Cyber Storm can save you a ton of time, energy and expense in protecting what you've worked so hard to build.