Zoom for Beginners: Everything You Need to Know About Using Zoom for Meetings, Teaching and Videoconferences. Easy to Read with Useful Tip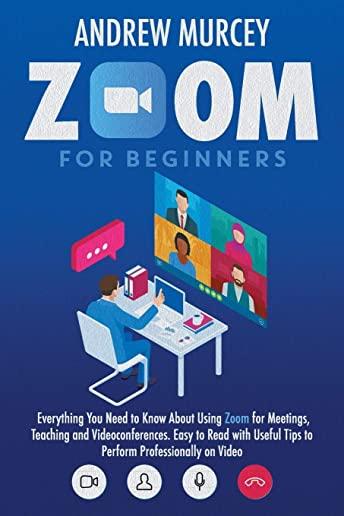 Huge savings for students
Each student receives a 50% discount off of most books in the HSG Book Store. During class, please ask the instructor about purchase details.
| | |
| --- | --- |
| List Price: | $29.95 |
| Price: | $14.98 |
| You Save: | $14.98 |
7
If you have understood just how important it is to know exactly how to use remote working communication platforms like Zoom, then inside this book you will find just what you need.
Zoom today is one of the most used tools in the work and business environment aswell as for online social life at a distance.
Knowing how to use Zoom correctly, including understanding all of its features, has become essential nowadays, in particular in this unprecedented situation that we're currently experiencing.
In Zoom for Beginners, which includes all of the latest updates for 2020/2021, you will find practical and simple instructions to get started straight away on the basics and right through to more advanced use.
From the first page you will learn to set up and manage meetings, record your conference calls and lots more.
Everything explained in a simple and practical way.
In fact this book suits everyone who is starting to use Zoom for:
Communicating with friends and family
Or in general for all those who have realized that Zoom has become an integral part of everyday life.
In a matter of a few hours, thanks to the simple practical instructions in Zoom for Beginners, you will be able to master all of its main functions and start to use it for your needs.
In this book you will also find a bonus section with important tips on how to perform best on video. If you are not used to being in front of the camera, you will find this part extremely useful
So, if you want to learn to use Zoom in a matter of hours and uncover all of its secrets in a simple practical way, then this book is exactely what you need.