Disrupting Deterrence: Examining the Effects of Technologies on Strategic Deterrence in the 21st Century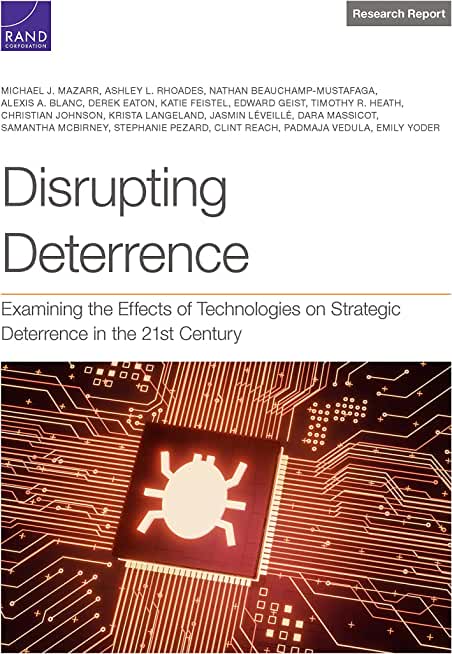 Huge savings for students
Each student receives a 50% discount off of most books in the HSG Book Store. During class, please ask the instructor about purchase details.
| | |
| --- | --- |
| List Price: | $27.50 |
| Price: | $13.75 |
| You Save: | $13.75 |
6The authors examined potential implications of emerging technologies for deterrence in the context of U.S. national security policy. They identified long-term effects on two major aspects of the deterrence dynamic?effectiveness and stability. They found that collections of emerging technologies have dramatic implications for both aspects, and new ways of warfare pose more general risks to U.S. deterrent policies than do emerging technologies.