Devolver: Behind the Scenes: Business and Punk Attitude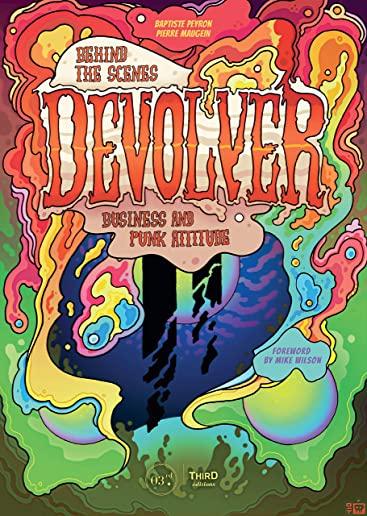 Huge savings for students
Each student receives a 50% discount off of most books in the HSG Book Store. During class, please ask the instructor about purchase details.
| | |
| --- | --- |
| List Price: | $34.95 |
| Price: | $17.48 |
| You Save: | $17.48 |
2This book is intended for readers around the world. Not only to lovers of the Devolver Digital publisher and video game lovers, but also to those who don't care or know anything about it. Why? Because it tells a story that tends towards the universal, shared between moments of distress, doubt, hope and joy.
Devolver is a name synonymous with independent games, with a strong identity, as well as a singular and marked communication. Far from the often polite attitude of the great video game publishers, Devolver stands out for its rebellious, punk spirit, which goes hand in hand with a keen business sense.
The result of a meticulous investigation by journalists Baptiste Peyron and Pierre Maugein, Devolver Behind the Scenes: Business and Punk Attitude offers, in an illustrated book, the complete and unpublished history of this atypical publisher, articulated around the reported comments of more than forty people gravitating around the Devolver sphere, including the five founders.