Mobile Phones and Tablets Repairs: A Complete Guide for Beginners and Professionals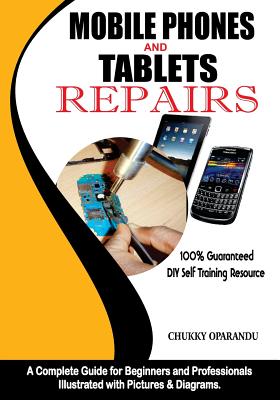 Huge savings for students
Each student receives a 50% discount off of most books in the HSG Book Store. During class, please ask the instructor about purchase details.
| | |
| --- | --- |
| List Price: | $25.50 |
| Price: | $12.75 |
| You Save: | $12.75 |
0Mobile Phones and Tablets Repairs is a 364 page complete manual that answers all the basic and professional level questions for entrants into mobile computing devices technical support segment. The book takes the reader one step at a time, combining a strong theoretical knowledge base about mobile devices - how they function, description of their internal components, their internal electronics with tutorial on basic foundation electronics for repairs and merged it with descriptive easily practicable tutorials on both hardware and software related repair procedures for mobile phones and tablets. Information about cell phone hardware and software repair tools is covered with product listings and guides for success. If there is any complete guide-book on computer repairs ever known, then this book is the complete guide-book for mobile phones and tablets repairs! If you are seeking for a way by which you could exchange personal services for money, then this book is for you. It is a complete Do-It-Yourself Guide book. In book stores all over the world, there are hardly complete repair guides for mobile telephones and tablets repairs although you may find many for PCs. This book is for the young people, students, or anyone seeking for a good resource for practical learning towards self reliance. In this century, the age of mobile communication and computing, it is one of the hottest tech repair service segment. Through the pages of this book, a reader would train to become a great mobile phone technician with a brighter and faster earning potential than most PC technicians. What this book teaches is practicable towards becoming also, a good PC technician. The tutorials cover Microelectronic device dis-assembly and re-assembly, troubleshooting, BGA soldering, detailed electronics fundamentals, flash programming and many more. The book ends with a chapter of information on how to set up shop and efficiently manage a mobile repair services support center. Discover the secrets of mobile phone repair with this book!