The Five Anchors of Cyber Resilience: Why some enterprises are hacked into bankruptcy, while others easily bounce back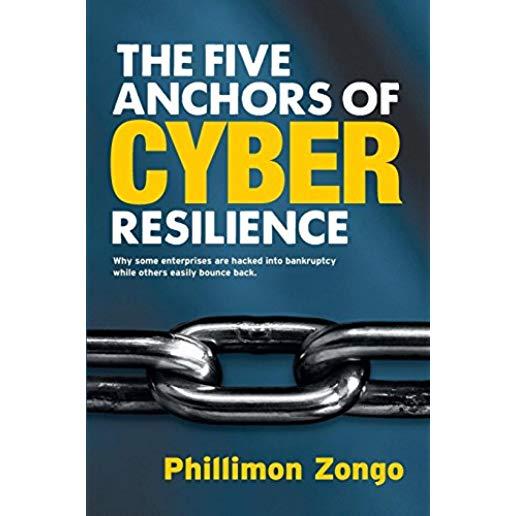 Huge savings for students
Each student receives a 50% discount off of most books in the HSG Book Store. During class, please ask the instructor about purchase details.
| | |
| --- | --- |
| List Price: | $24.99 |
| Price: | $12.50 |
| You Save: | $12.50 |
0
Cybersecurity is a key priority for company directors, business executives, chief information security officers, and risk-management professionals across all sectors.
In The Five Anchors of CYBER Resilience, Phil Zongo, an award-winning cybersecurity expert, strips away the ambiguity and complexity associated with cyber security, and offers practical guidance to reduce cyber-risk exposure.
With The Five Anchors, public and private enterprises can achieve cyber resilience through:
Creating cost-effective and high-impact cyber security strategies focused on business functions that underpin the enterprise's strategic advantages and the products most valued by its customers
Maintaining a cyber-savvy workforce, where cyber resilience is everyone's duty, from the board to frontline personnel
Baking digital trust into new products early in the design phase, making it an essential and discreet aspect of all digital transformation programs
Designing risk-based cyber-assurance programs for suppliers and business partners, fostering business agility and innovation, all while minimising exposure to third-party related cyber threats
Adopting lean, efficient and highly effective governance structures that can swiftly and flexibly adapt to reflect changing market needs or business circumstances
By embracing The Five Anchors of cyber resilience, enterprises can focus limited resources on cybersecurity controls that will yield the highest impact; maximise the value from their cybersecurity investments; and reduce their exposure.