Big Data, Big Dupe: A Little Book about a Big Bunch of Nonsense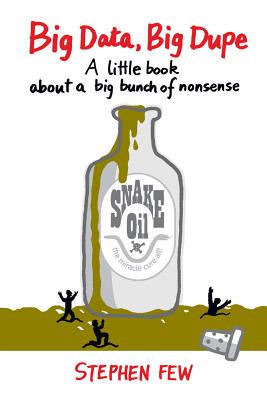 Huge savings for students
Each student receives a 50% discount off of most books in the HSG Book Store. During class, please ask the instructor about purchase details.
| | |
| --- | --- |
| List Price: | $11.95 |
| Price: | $5.98 |
| You Save: | $5.98 |
4Big Data, Big Dupe is a little book about a big bunch of nonsense. The story of David and Goliath inspires us to hope that something little, when armed with truth, can topple something big that is a lie. This is the author's hope. While others have written about the dangers of Big Data, Stephen Few reveals the deceit that belies its illusory nature. If "data is the new oil," Big Data is the new snake oil. It isn't real. It's a marketing campaign that has distracted us for years from the real and important work of deriving value from data.