Home
->
Training
->
Microsoft Office
->
Simi Valley, California
« Microsoft Training Classes in Simi Valley, California »
Learn Microsoft in Simi Valley, California and surrounding areas via our hands-on, expert led courses. We offer Microsoft Training on an site, online and public basis. Here is a list of our current Microsoft related training offerings in Simi Valley, California: Microsoft Training
Information Technology Articles Worth Reading
Fixing Copy and Paste for Remote Desktop
From Brennan's Blog which is no longer up and running:
I use Remote Desktop all the time to work inside of my development systems hosted by Microsoft Virtual Server. I use the host system to browse the web for documentation and searches as I work and when I need to copy some text from the web browser I find many times the link between the host clipboard and the remote clipboard is broken. In the past I have read that somehow the remote clipboard utility, rdpclip.exe, gets locked and no longer allows the clipboard to be relayed between the host and the client environment. My only way to deal with it was to use the internet clipboard, cl1p.net. I would create my own space and use it to send content between environments. But that is a cumbersome step if you are doing it frequently.
The only way I really knew to fix the clipboard transfer was to close my session and restart it. That meant closing the tools I was using like Visual Studio, Management Studio and the other ancillary processes I have running as I work and then restarting all of it just to restore the clipboard. But today I found a good link on the Terminal Services Blog explaining that what is really happening. The clipboard viewer chain is somehow becoming unresponsive on the local or remote system and events on the clipboards are not being relayed between systems. It is not necessarily a lock being put in place but some sort of failed data transmission. It then goes on to explain the 2 steps you can take to restore the clipboard without restarting your session.
Use Task Manager to kill the rdpclip.exe process
Run rdpclip.exe to restart it
The clipboard communications should be restored. My clipboard is currently working because I just restarted my session to fix it, but I wanted to test these steps. I killed rdpclip.exe and started it and was able to copy/paste from the remote to the host system. The next time my clipboard dies I will have to check to see if these steps truly do work.
How does Python integrate with Java?
Writing Python in Java syntax is possible with a semi-automatic tool. Programming code translation tools pick up about 75% of dynamically typed language. Conversion of Python to a statically typed language like Java requires some manual translation. The modern Java IDE can be used to infer local variable type definitions for each class attribute and local variable.


Translation of Syntax
Both Python and Java are OO imperative languages with sizable syntax constructs. Python is larger, and more competent for functional programming concepts. Using the source translator tool, parsing of the original Python source language will allow for construction of an Abstract Source Tree (AST), followed by conversion of the AST to Java.

Python will parse itself. This capability is exhibited in the ast module, which includes skeleton classes. The latter can be expanded to parse and source each node of an AST. Extension of the ast.NodeVisitor class enables python syntax constructs to be customized using translate.py and parser.py coding structure.

The Concrete Syntax Tree (CST) for Java is based on visit to the AST. Java string templates can be output at AST nodes with visitor.py code. Comment blocks are not retained by the Python ast Parser. Conversion of Python to multi-line string constructs with the translator reduces time to script.


Scripting Python Type Inference in Java
Programmers using Python source know that the language does not contain type information. The fact that Python is a dynamic type language means object type is determined at run time. Python is also not enforced at compile time, as the source is not specified. Runtime type information of an object can be determined by inspecting the __class__.__name__ attribute.

Python's inspect module is used for constructing profilers and debugging.
Implementation of def traceit (frame, event, arg) method in Python, and connecting it to the interpreter with sys.settrace (traceit) allows for integration of multiple events during application runtime.

Method call events prompt inspect and indexing of runtime type. Inspection of all method arguments can be conducted. By running the application profiler and exercising the code, captured trace files for each source file can be modified with the translator. Generating method syntax can be done with the translator by search and addition of type information. Results in set or returned variables disseminate the dynamic code in static taxonomy.

The final step in the Python to Java scrip integration is to administer unsupported concepts such as value object creation. There is also the task of porting library client code, for reproduction in Java equivalents. Java API stubs can be created to account for Python APIs. Once converted to Java the final clean-up of the script is far easier.
Related:
What Are The 10 Most Famous Software Programs Written in Python?
The Framework for Selecting The Right Business Software Vendor!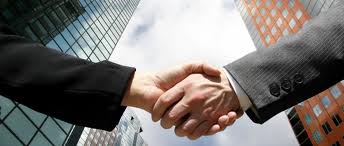 One of the biggest challenges faced by senior IT professionals in organizations is the choice of the right software vendor. In the highly competitive enterprise software industry, there are lot of vendors who claim to offer the best software for the problem and it can be really daunting to narrow down the best choice. Additionally, enterprise software costs can often run into millions of dollars thereby leaving very little margin of error. The real cost of choosing a wrong software can often result into losses much more than the cost of the software itself as highlighted by software disasters experienced by leading companies like HP, Nike etc. In such a scenario, senior IT professionals despite years of expertise can find it very difficult to choose the right business software vendor for their organization.
Here are some of the proven ways of short-listing and selecting the right business software vendor for your organization,
· Understand and Define The Exact Need First: Before embarking on a journey to select the software vendor, it is critical to understand and define the exact problem you want the software to solve. The paramount question to be asked is what business objective does the software need to solve. Is the software required to "reduce costs" or is it to "improve productivity"? Extracting and defining this fundamental question is the bare minimum but necessary step to go searching for the right vendor. It will then form the basis of comparing multiple vendors on this very need that your organization has and will help drive the selection process going forward. The detailed approach involves creating a set of parameters that the software needs to meet in order to be considered. In fact, consider categorizing these parameters further in "must-haves", "good to have" etc. which will help you assign relevant weights to these parameter and how the software's fare on each of these parameters
· Building The List of Vendors Who Meet The Need: Once you have defined your need and distilled that need into various parameters, it's time to built the list of vendors who you think will meet the need. This is akin to a lead generation model wherein you want to identify a large enough pool and then filters your list down to the best ones. There are multiple ways of building a list of vendors and more often than not, you must use a combination of these methods to build a good enough list.
o Use Industry Reports: We discussed the IT intelligence offered by leading industry firms Gartner and Forrester in How To Keep On Top Of Latest Trends In Information Technology. These firms based on their access to leading software vendors and CIO network publish vendor comparison research reports across specific verticals as well as specific technologies. Gartner's Magic Quadrant and Forrester's Wave are a very good starting point to get an insight into the best software vendors. For example, if you were looking for a CRM solution, you could look for Gartner's Magic Quadrant for CRM and look at the vendors that make the list. These reports can be pricey but well worth the money if you are going to invest hundreds of thousands in the software. Having said that, you don't have to trust these report blindly because how these firms define the best software may not match how you define the best software for your organization
o Competitive Intelligence: If you are a smart professional, you are already keeping tabs of your competition. Chances are that if you are a big organization, you might see a Press Release either from your competitor or their vendor announcing the implementation of new software. Extrapolate that across 5-10 key competitors of yours and you might discover the vendors that your competitors are choosing. This gives you a good indicator that the vendors used by your competitors must be offering something right.
Tech Life in California
Largely influenced by several immigrant populations California has experienced several technological, entertainment and economic booms over the years. As for technology, Silicon Valley, in the southern part of San Francisco is an integral part of the world?s innovators, high-tech businesses and a myriad of techie start-ups. It also accounts for 1/3rd of all venture capital investments.
Real knowledge is to know the extent of one's ignorance. ~ Confucius
Software developers near Simi Valley have ample opportunities to meet like minded techie individuals, collaborate and expend their career choices by participating in Meet-Up Groups. The following is a list of Technology Groups in the area.
| Company Name | City | Industry | Secondary Industry |
| --- | --- | --- | --- |
| Mattel, Inc. | El Segundo | Retail | Sporting Goods, Hobby, Book, and Music Stores |
| Spectrum Group International, Inc. | Irvine | Retail | Retail Other |
| Chevron Corp | San Ramon | Energy and Utilities | Gasoline and Oil Refineries |
| Jacobs Engineering Group, Inc. | Pasadena | Real Estate and Construction | Construction and Remodeling |
| eBay Inc. | San Jose | Software and Internet | E-commerce and Internet Businesses |
| Broadcom Corporation | Irvine | Computers and Electronics | Semiconductor and Microchip Manufacturing |
| Franklin Templeton Investments | San Mateo | Financial Services | Investment Banking and Venture Capital |
| Pacific Life Insurance Company | Newport Beach | Financial Services | Insurance and Risk Management |
| Tutor Perini Corporation | Sylmar | Real Estate and Construction | Construction and Remodeling |
| SYNNEX Corporation | Fremont | Software and Internet | Data Analytics, Management and Storage |
| Core-Mark International Inc | South San Francisco | Manufacturing | Food and Dairy Product Manufacturing and Packaging |
| Occidental Petroleum Corporation | Los Angeles | Manufacturing | Chemicals and Petrochemicals |
| Yahoo!, Inc. | Sunnyvale | Software and Internet | Software and Internet Other |
| Edison International | Rosemead | Energy and Utilities | Gas and Electric Utilities |
| Ingram Micro, Inc. | Santa Ana | Computers and Electronics | Consumer Electronics, Parts and Repair |
| Safeway, Inc. | Pleasanton | Retail | Grocery and Specialty Food Stores |
| Gilead Sciences, Inc. | San Mateo | Healthcare, Pharmaceuticals and Biotech | Pharmaceuticals |
| AECOM Technology Corporation | Los Angeles | Real Estate and Construction | Architecture,Engineering and Design |
| Reliance Steel and Aluminum | Los Angeles | Manufacturing | Metals Manufacturing |
| Live Nation, Inc. | Beverly Hills | Media and Entertainment | Performing Arts |
| Advanced Micro Devices, Inc. | Sunnyvale | Computers and Electronics | Semiconductor and Microchip Manufacturing |
| Pacific Gas and Electric Corp | San Francisco | Energy and Utilities | Gas and Electric Utilities |
| Electronic Arts Inc. | Redwood City | Software and Internet | Games and Gaming |
| Oracle Corporation | Redwood City | Software and Internet | Software and Internet Other |
| Symantec Corporation | Mountain View | Software and Internet | Data Analytics, Management and Storage |
| Dole Food Company, Inc. | Thousand Oaks | Manufacturing | Food and Dairy Product Manufacturing and Packaging |
| CBRE Group, Inc. | Los Angeles | Real Estate and Construction | Real Estate Investment and Development |
| First American Financial Corporation | Santa Ana | Financial Services | Financial Services Other |
| The Gap, Inc. | San Francisco | Retail | Clothing and Shoes Stores |
| Ross Stores, Inc. | Pleasanton | Retail | Clothing and Shoes Stores |
| Qualcomm Incorporated | San Diego | Telecommunications | Wireless and Mobile |
| Charles Schwab Corporation | San Francisco | Financial Services | Securities Agents and Brokers |
| Sempra Energy | San Diego | Energy and Utilities | Gas and Electric Utilities |
| Western Digital Corporation | Irvine | Computers and Electronics | Consumer Electronics, Parts and Repair |
| Health Net, Inc. | Woodland Hills | Healthcare, Pharmaceuticals and Biotech | Healthcare, Pharmaceuticals, and Biotech Other |
| Allergan, Inc. | Irvine | Healthcare, Pharmaceuticals and Biotech | Biotechnology |
| The Walt Disney Company | Burbank | Media and Entertainment | Motion Picture and Recording Producers |
| Hewlett-Packard Company | Palo Alto | Computers and Electronics | Consumer Electronics, Parts and Repair |
| URS Corporation | San Francisco | Real Estate and Construction | Architecture,Engineering and Design |
| Cisco Systems, Inc. | San Jose | Computers and Electronics | Networking Equipment and Systems |
| Wells Fargo and Company | San Francisco | Financial Services | Banks |
| Intel Corporation | Santa Clara | Computers and Electronics | Semiconductor and Microchip Manufacturing |
| Applied Materials, Inc. | Santa Clara | Computers and Electronics | Semiconductor and Microchip Manufacturing |
| Sanmina Corporation | San Jose | Computers and Electronics | Semiconductor and Microchip Manufacturing |
| Agilent Technologies, Inc. | Santa Clara | Telecommunications | Telecommunications Equipment and Accessories |
| Avery Dennison Corporation | Pasadena | Manufacturing | Paper and Paper Products |
| The Clorox Company | Oakland | Manufacturing | Chemicals and Petrochemicals |
| Apple Inc. | Cupertino | Computers and Electronics | Consumer Electronics, Parts and Repair |
| Amgen Inc | Thousand Oaks | Healthcare, Pharmaceuticals and Biotech | Biotechnology |
| McKesson Corporation | San Francisco | Healthcare, Pharmaceuticals and Biotech | Pharmaceuticals |
| DIRECTV | El Segundo | Telecommunications | Cable Television Providers |
| Visa, Inc. | San Mateo | Financial Services | Credit Cards and Related Services |
| Google, Inc. | Mountain View | Software and Internet | E-commerce and Internet Businesses |
List Price:

$19.99

Price:

$14.99

You Save:

$5.00

*
List Price:

$55.00

Price:

$37.95

You Save:

$17.60

*
List Price:

$54.99

Price:

$37.94

You Save:

$17.60

*
List Price:

$49.99

Price:

$34.49

You Save:

$16.00

*
List Price:

$69.00

Price:

$60.38

You Save:

$8.62

*