Home
->
Training
->
Microsoft Office
->
Simi Valley, California
« Microsoft Training Classes in Simi Valley, California »
Learn Microsoft in Simi Valley, California and surrounding areas via our hands-on, expert led courses. We offer Microsoft Training on an onsite, online and public basis. Here is a list of our current Microsoft related training offerings in Simi Valley, California: Microsoft Training
Information Technology Articles Worth Reading
Is the U.S. the Leading Software Development Country?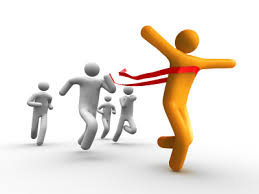 No industry is as global as software development. Pervasive networking means that software developers can, and do, work from anywhere. This has led many businesses to hiring development subcontractors in other countries, aiming to find good development talent at lower prices, or with fewer hassles on entry into the US.

While this is an ongoing and dynamic equilibrium, there are compelling reasons for doing software development in the United States, or using a hybrid model where some parts of the task are parceled out to foreign contractors and some are handled locally.

Development Methodologies

The primary reason for developing software overseas is cost reduction. The primary argument against overseas software development is slower development cycles. When software still used the "waterfall" industrial process for project management (where everything is budgeted in terms of time at the beginning of the project), offshoring was quite compelling. As more companies emulate Google and Facebook's process of "release early, update often, and refine from user feedback," an increasing premium has been put on software teams that are small enough to be agile (indeed, the development process is called Agile Development), and centralized enough, in terms of time zones, that collaborators can work together. This has made both Google and Facebook leaders in US-based software development, though they both still maintain teams of developers in other countries tasked with specific projects.

Localization For Americans

The United States is still one of the major markets for software development, and projects aimed at American customers needs to meet cultural norms. This applies to any country, not just the U.S. This puts a premium on software developers who aren't just fluent in English, but native speakers, and who understand American culture. While it's possible (and even likely) to make server-side software, and management utilities that can get by with terse, fractured English, anything that's enterprise-facing or consumer-facing requires more work on polish and presentation than is practical using outsourced developers. There is a reason why the leaders in software User Interface development are all US-based companies, and that's because consumer-focused design is still an overwhelming US advantage.

Ongoing Concerns

The primary concern for American software development is talent production. The US secondary education system produces a much smaller percentage of students with a solid math and engineering background, and while US universities lead the world in their computer science and engineering curricula, slightly under half of all of those graduates are from foreign countries, because American students don't take the course loads needed to succeed in them. Software development companies in the United States are deeply concerned about getting enough engineers and programmers out of the US university system. Some, such as Google, are trying to get programmers hooked on logical problem solving at a young age, with the Summer of Code programs. Others, like Microsoft, offer scholarships for computer science degrees.

Overall, the changes in project management methodologies mean that the US is the current leader in software development, and so long as the primary market for software remains English and American-centric, that's going to remain true. That trend is far from guaranteed, and in the world of software, things can change quickly.
What is the most pressing problem in Project Management for a SoftwareProject Manager?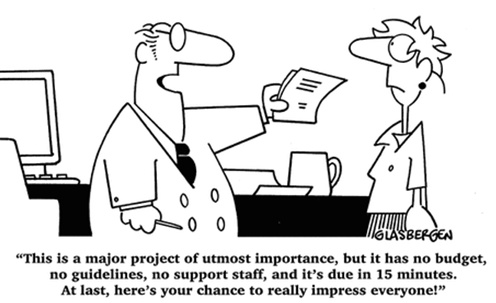 A project manager acts as the primary link between business and technical teams. A project manager is responsible for maintaining the project schedule, developing project estimates, working with external teams and tracking project issues. The project manager belongs to either the technical team or the project management office (PMO). The project manager works with business teams, technical teams, business counterparts, testing resources, vendors and infrastructure teams.

A project manager is often challenged with diagonally opposite views from the business side and technical side. A project manager's success depends on balancing the needs and emotions of both sides.

Understanding the Requirements
A project manager must familiarize with the project's requirements as defined by the business or product managers. This will help you understand the business vision behind the project. You will need this knowledge while negotiating with the technical teams.

Understanding the Technical Landscape
A project manager must also understand the technical systems, resource skills and infrastructure capabilities available for the project. Business teams come up with expectations that are sometimes beyond the capabilities of the technology team. It is the responsibility of the project manager to understand the technical capabilities available to the project.

Walkthrough of Business Requirements
This is a critical step in the project delivery process. The project manager must invite members from the business team, technical team, testing team, infrastructure team and vendors. The project manager must encourage the various stakeholders to ask questions about the requirements. Any prototypes available must be demonstrated in this meeting. The project manager must find answers to all questions resulting from the requirements walkthrough. The project manager must get the final version of the requirements approved by all stakeholders.

Managing Conflicts in Timelines and Budgets
All project managers will face the conflicts arising from shortened timelines and limited budgets. Business teams typically demand many features that are nearly impossible to deliver within short timeframes. The project manager must work with business and technical teams to prioritize the requirements. If the project is executed in a product development organization, then the project manager could utilize agile methodologies to deliver projects incrementally. In this case, the project manager may be required to act as a scrum master to facilitate scrum meetings between various stakeholders.

The Art of Saying "No"
As a project manager, you may be forced to say "no" to demands from both business and technology teams. However, it is important to create a win-win situation for all parties when you are faced with conflicting demands. You can work with the stakeholders individually before bringing all parties together. Most stakeholders prefer to work together. The success of a project manager depends on how effectively he or she can bring out the best in everyone, driving everyone towards a common goal.

Finally, the job of a project manager is not to satisfy the demands from all corners. The project manager must identify the essential deliverables that will meet the business needs, with a solid understanding of what is possible within the limits of technology.
Related:
Smart Project Management: Best Practices of Good Managers
F# - Marching Towards Top 10 Programming Languages
F#, which is usually pronounced as F sharp is one of the newly launched and rapidly developing programming languages. It has recently become focus of attention due to its quick advancement to the 12th position in the recent TIOBE index and the overall rise in popularity.
What is F#?
F# is an open source, functional and object oriented programming language which is available in cross platform. It was developed by a company called F# software foundation with help of Microsoft and other open contributors. F# runs on Linux, windows, iOS, Android and the GPUs and HTML as well. It is a mature programming language which helps the users as well as the organizations to solve the complex problems in a much simpler way with easy code. With its wide range of usage in the specialist and application areas, it is proving itself to be a worthy contender for the top 10 list.
Why choose F#?
Tech Life in California
Largely influenced by several immigrant populations California has experienced several technological, entertainment and economic booms over the years. As for technology, Silicon Valley, in the southern part of San Francisco is an integral part of the world?s innovators, high-tech businesses and a myriad of techie start-ups. It also accounts for 1/3rd of all venture capital investments.
The only source of knowledge is experience ~Albert Einstein
Software developers near Simi Valley have ample opportunities to meet like minded techie individuals, collaborate and expend their career choices by participating in Meet-Up Groups. The following is a list of Technology Groups in the area.
| Company Name | City | Industry | Secondary Industry |
| --- | --- | --- | --- |
| Mattel, Inc. | El Segundo | Retail | Sporting Goods, Hobby, Book, and Music Stores |
| Spectrum Group International, Inc. | Irvine | Retail | Retail Other |
| Chevron Corp | San Ramon | Energy and Utilities | Gasoline and Oil Refineries |
| Jacobs Engineering Group, Inc. | Pasadena | Real Estate and Construction | Construction and Remodeling |
| eBay Inc. | San Jose | Software and Internet | E-commerce and Internet Businesses |
| Broadcom Corporation | Irvine | Computers and Electronics | Semiconductor and Microchip Manufacturing |
| Franklin Templeton Investments | San Mateo | Financial Services | Investment Banking and Venture Capital |
| Pacific Life Insurance Company | Newport Beach | Financial Services | Insurance and Risk Management |
| Tutor Perini Corporation | Sylmar | Real Estate and Construction | Construction and Remodeling |
| SYNNEX Corporation | Fremont | Software and Internet | Data Analytics, Management and Storage |
| Core-Mark International Inc | South San Francisco | Manufacturing | Food and Dairy Product Manufacturing and Packaging |
| Occidental Petroleum Corporation | Los Angeles | Manufacturing | Chemicals and Petrochemicals |
| Yahoo!, Inc. | Sunnyvale | Software and Internet | Software and Internet Other |
| Edison International | Rosemead | Energy and Utilities | Gas and Electric Utilities |
| Ingram Micro, Inc. | Santa Ana | Computers and Electronics | Consumer Electronics, Parts and Repair |
| Safeway, Inc. | Pleasanton | Retail | Grocery and Specialty Food Stores |
| Gilead Sciences, Inc. | San Mateo | Healthcare, Pharmaceuticals and Biotech | Pharmaceuticals |
| AECOM Technology Corporation | Los Angeles | Real Estate and Construction | Architecture,Engineering and Design |
| Reliance Steel and Aluminum | Los Angeles | Manufacturing | Metals Manufacturing |
| Live Nation, Inc. | Beverly Hills | Media and Entertainment | Performing Arts |
| Advanced Micro Devices, Inc. | Sunnyvale | Computers and Electronics | Semiconductor and Microchip Manufacturing |
| Pacific Gas and Electric Corp | San Francisco | Energy and Utilities | Gas and Electric Utilities |
| Electronic Arts Inc. | Redwood City | Software and Internet | Games and Gaming |
| Oracle Corporation | Redwood City | Software and Internet | Software and Internet Other |
| Symantec Corporation | Mountain View | Software and Internet | Data Analytics, Management and Storage |
| Dole Food Company, Inc. | Thousand Oaks | Manufacturing | Food and Dairy Product Manufacturing and Packaging |
| CBRE Group, Inc. | Los Angeles | Real Estate and Construction | Real Estate Investment and Development |
| First American Financial Corporation | Santa Ana | Financial Services | Financial Services Other |
| The Gap, Inc. | San Francisco | Retail | Clothing and Shoes Stores |
| Ross Stores, Inc. | Pleasanton | Retail | Clothing and Shoes Stores |
| Qualcomm Incorporated | San Diego | Telecommunications | Wireless and Mobile |
| Charles Schwab Corporation | San Francisco | Financial Services | Securities Agents and Brokers |
| Sempra Energy | San Diego | Energy and Utilities | Gas and Electric Utilities |
| Western Digital Corporation | Irvine | Computers and Electronics | Consumer Electronics, Parts and Repair |
| Health Net, Inc. | Woodland Hills | Healthcare, Pharmaceuticals and Biotech | Healthcare, Pharmaceuticals, and Biotech Other |
| Allergan, Inc. | Irvine | Healthcare, Pharmaceuticals and Biotech | Biotechnology |
| The Walt Disney Company | Burbank | Media and Entertainment | Motion Picture and Recording Producers |
| Hewlett-Packard Company | Palo Alto | Computers and Electronics | Consumer Electronics, Parts and Repair |
| URS Corporation | San Francisco | Real Estate and Construction | Architecture,Engineering and Design |
| Cisco Systems, Inc. | San Jose | Computers and Electronics | Networking Equipment and Systems |
| Wells Fargo and Company | San Francisco | Financial Services | Banks |
| Intel Corporation | Santa Clara | Computers and Electronics | Semiconductor and Microchip Manufacturing |
| Applied Materials, Inc. | Santa Clara | Computers and Electronics | Semiconductor and Microchip Manufacturing |
| Sanmina Corporation | San Jose | Computers and Electronics | Semiconductor and Microchip Manufacturing |
| Agilent Technologies, Inc. | Santa Clara | Telecommunications | Telecommunications Equipment and Accessories |
| Avery Dennison Corporation | Pasadena | Manufacturing | Paper and Paper Products |
| The Clorox Company | Oakland | Manufacturing | Chemicals and Petrochemicals |
| Apple Inc. | Cupertino | Computers and Electronics | Consumer Electronics, Parts and Repair |
| Amgen Inc | Thousand Oaks | Healthcare, Pharmaceuticals and Biotech | Biotechnology |
| McKesson Corporation | San Francisco | Healthcare, Pharmaceuticals and Biotech | Pharmaceuticals |
| DIRECTV | El Segundo | Telecommunications | Cable Television Providers |
| Visa, Inc. | San Mateo | Financial Services | Credit Cards and Related Services |
| Google, Inc. | Mountain View | Software and Internet | E-commerce and Internet Businesses |
hsg's information technology books - 50 random titles
List Price:

$8.99

Price:

$7.87

You Save:

$1.12

*
List Price:

$44.99

Price:

$44.99

You Save:

$0.00

*
List Price:

$49.99

Price:

$34.49

You Save:

$16.00

*
List Price:

$186.20

Price:

$172.24

You Save:

$13.96

*
List Price:

$34.99

Price:

$24.14

You Save:

$11.20

*
List Price:

$19.95

Price:

$13.77

You Save:

$6.38

*
List Price:

$69.99

Price:

$48.29

You Save:

$22.40

*
List Price:

$141.20

Price:

$137.67

You Save:

$3.53

*
List Price:

$60.50

Price:

$57.47

You Save:

$3.03

*
List Price:

$159.99

Price:

$110.39

You Save:

$51.20

*
List Price:

$19.89

Price:

$17.40

You Save:

$2.49

*
List Price:

$39.95

Price:

$27.57

You Save:

$12.78

*
List Price:

$50.00

Price:

$34.50

You Save:

$16.00

*
List Price:

$44.99

Price:

$31.04

You Save:

$14.40

*
List Price:

$64.99

Price:

$48.74

You Save:

$16.25

*
List Price:

$54.99

Price:

$48.12

You Save:

$6.87

*
List Price:

$29.99

Price:

$20.69

You Save:

$9.60

*
List Price:

$29.99

Price:

$20.69

You Save:

$9.60

*
List Price:

$18.75

Price:

$15.94

You Save:

$2.81

*
List Price:

$50.00

Price:

$48.75

You Save:

$1.25

*
List Price:

$60.00

Price:

$41.40

You Save:

$19.20

*
List Price:

$14.99

Price:

$8.99

You Save:

$6.00

*
List Price:

$24.99

Price:

$14.99

You Save:

$10.00

*
List Price:

$34.99

Price:

$24.14

You Save:

$11.20

*
List Price:

$49.99

Price:

$29.99

You Save:

$20.00

*
List Price:

$15.99

Price:

$11.03

You Save:

$5.12

*
List Price:

$59.00

Price:

$48.67

You Save:

$10.32

*
List Price:

$24.99

Price:

$17.24

You Save:

$8.00

*
List Price:

$24.95

Price:

$17.22

You Save:

$7.98

*
List Price:

$30.00

Price:

$20.70

You Save:

$9.60

*
List Price:

$24.99

Price:

$17.24

You Save:

$8.00

*
List Price:

$59.99

Price:

$49.49

You Save:

$10.50

*
List Price:

$29.99

Price:

$20.69

You Save:

$9.60

*
List Price:

$14.90

Price:

$13.04

You Save:

$1.86

*
List Price:

$44.99

Price:

$33.74

You Save:

$11.25

*
List Price:

$29.99

Price:

$20.69

You Save:

$9.60

*
List Price:

$14.99

Price:

$10.34

You Save:

$4.80

*
List Price:

$19.99

Price:

$13.79

You Save:

$6.40

*
List Price:

$69.95

Price:

$66.45

You Save:

$3.50

*
List Price:

$30.00

Price:

$20.70

You Save:

$9.60

*
List Price:

$55.75

Price:

$52.96

You Save:

$2.79

*
List Price:

$49.99

Price:

$37.49

You Save:

$12.50

*
List Price:

$24.99

Price:

$14.99

You Save:

$10.00

*
List Price:

$44.99

Price:

$31.04

You Save:

$14.40

*
List Price:

$44.99

Price:

$31.04

You Save:

$14.40

*
List Price:

$19.75

Price:

$16.79

You Save:

$2.96

*
List Price:

$12.99

Price:

$7.79

You Save:

$5.20

*
List Price:

$16.00

Price:

$11.04

You Save:

$5.12

*
List Price:

$59.99

Price:

$52.49

You Save:

$7.50

*
List Price:

$39.99

Price:

$27.59

You Save:

$12.80

*
List Price:

$59.99

Price:

$41.39

You Save:

$19.20

*
List Price:

$29.99

Price:

$20.69

You Save:

$9.60

*