Home
->
Training
->
C#
->
Columbus, Ohio
« C# Training Classes in Columbus, Ohio »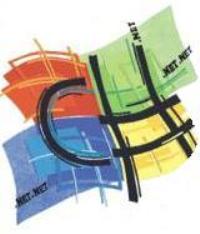 Learn C# in Columbus, Ohio and surrounding areas via our hands-on, expert led courses. We offer C# Training on an site, online and public basis. Here is a list of our current C# related training offerings in Columbus, Ohio: C# Training
Upcoming Instructor Led Online and Public C# Training Classes
Course
Class Date
Price
Register
Object Oriented C#

14 July, 2014

- 18 July, 2014
$1890.00
Object Oriented C#

16 June, 2014

- 20 June, 2014
$1890.00
Object Oriented C#

6 October, 2014

- 10 October, 2014
$1890.00
Web Services Using C# and .NET Training

11 August, 2014

- 14 August, 2014
$1390.00
Web Services Using C# and ASP.NET Training

10 November, 2014

- 13 November, 2014
$1390.00
Information Technology Articles Worth Reading
Cloud Computing: What It Means and How It Could Threaten the Traditional Outsourcing Model
Cloud computing is the recent rage in the IT industry. According to the report by Forbes, the estimated global market for cloud computing is expected to reach $35.6 billion in 2015, from the $12.1 billion market of 2010.
How it began
The idea of cloud computing was inspired by the concept of "utility computing" which introduced the idea of computing using the virtual servers. These virtual servers do not actually exist anywhere physically and can be moved anywhere without causing any disturbance to the end users. Thus it minimizes the cost involved on the devices to a great extent and provides innumerable benefits to the companies that adopt this system.
Cloud Computing Types
How important is it to exercise for people in technology that sit for hours on end?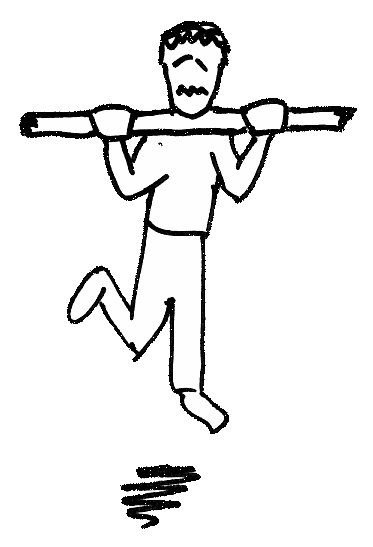 Programmers often tend to be sedentary people. Sitting in a chair and pressing keys, testing code, and planning out one logical step-wise strategy after another to get the computer to process data the way you want it to is just what life as a programmer is all about. But, is being too sedentary hindering a programmers max potential? In other words, will getting up, moving around, and getting the blood pumping make us better programmers? To answer this question more efficiently, we will need to consider the impact of exercise on various aspects of programming.

Alertness And Focus

It is no surprise that working up a sweat makes the mind wake up and become more alert. As the blood starts pumping, the body physically reacts in ways that helps the mind to better focus. And improving our focus might make us better programmers in the sense that we are more able to wrap our mind around a problem and deal with it more efficiently than if we feel sluggish and not so alert. However, improving one's focus with exercise can be augmented by taking such vitamins as B6, Coleen, and eating more saturated fats rather than so many sugars. Exercise alone may be a good start, but it is important to realize that the impact of exercise on overall focus can be enhanced when combined with other dietary practices. However, it never hurts to begin a day of programming with fifteen minutes of rigorous workout to give the mind a little extra push.

Increase In Intellect

Does exercise cause a programmer to become a smarter programmer? This is perhaps a trickier question. In some sense, it might seem as if exercise makes us more intelligent. But, this may be more because our focus is sharper than because of any increase in actual knowledge. For example, if you don't know how to program in Python, it is highly doubtful that exercising harder will all of a sudden transfer such insights directly to your brain. However, exercise might have another indirect impact on a programmer's intellect that will help them to become a better programmer. The more a person exercises, the more stamina and energy they will tend to have, as compared to programmers who never exercise all that much. That additional energy and stamina might help a programmer to be able to push themselves to learn things more efficiently, simply because they aren't getting tired as much as they study new languages or coding techniques. If you have more energy and stamina throughout the day, you will likely be more productive as a programmer as well. Greater productivity can often make one program better simply because they actually push themselves to finish projects. Other programmers who do not exercise on a regular basis may simply lack the energy, stamina, and motivation to follow through and bring their programming projects to completion.

Memory

The ability to remember things and recall them quickly is key to being an efficient programmer. Getting up and getting real exercise may be central to making sure that one does not lose control of these cognitive abilities. According to the New York Times, article, Getting a Brain Boost Through Exercise, recent research studies on mice and humans have shown that, in both cases, exercise does in fact appear to promote better memory function as well as other cognitive factors like spacial sense. (1) Consequently, if a person intends to be a programmer for a long time and wants their mind to be able to remember things and recall them more easily, then exercise may need to become an essential part of such a programmer's daily routine.

As much as one might want to resist the need for exercise and be sedentary programmers, the simple fact is that exercise very well could improve our ability to program in numerous ways. More importantly, exercise is critical to improving and maintaining good health overall. Even if a person does not have much time to get up and move around during the day, there are exercises that one can do while sitting, which would be better to do than no exercise at all.
What are a few unique pieces of career advice that nobody ever mentions?
What Options do Freelance Consultants Have with Large Corporations
Good non-programmer jobs for people with software developer experience
Is Original Content Dying in Literary Work
One of the most significant developments of mankind has been the art of writing. The earliest type of writing was in the form of graffiti and paintings on rocks and walls of caves. The first people who engaged in writing are reported to have been Sumerians and the Egyptians around 3500-3200 BC.[i] Early writing of this type was in the form of cuneiform and hieroglyphics. After that, writing emerged in different styles and form per the different societies and differences in expression.
Words are magical. They have preserved records of civilizations. They express desires and dreams and thoughts. But why write at all? What was or is the motive for writing? People write for different reasons. Some write because they have something to say; something to share with others, to inform. Others write to share their feelings.
George Orwell claimed there are four main reasons why people write as depicted below:
· Sheer Egoism: According to this concept, people write because they want to be talked about; they want to reveal their cleverness. People who are motivated by sheer egoism desire to be counted among the top crust of humanity such as scientists, artists, politicians, lawyers and successful businessmen who are always putting their thoughts in print.
Tech Life in Ohio
Ulysses S. Grant, Rutherford B. Hayes, James A. Garfield, Benjamin Harrison, William McKinley, William H. Taft, and Warren G. Harding, were all U.S. Presidents born in Ohio. The first recognized university in Ohio was Ohio University founded in 1804. It wasn?t long until the first interracial and coeducational college in the United States, Oberlin, was founded in 1833. The Buckeye State produced some interesting discoveries such as: Charles Goodyear discovering the process of vulcanizing rubber in 1839; Roy J. Plunkett inventing Teflon in 1938; and Charles Kettering inventing the automobile self-starter in 1911.
From a programmer's point of view, the user is a peripheral that types when you issue a read request. P. William
Software developers near Columbus have ample opportunities to meet like minded techie individuals, collaborate and expend their career choices by participating in Meet-Up Groups. The following is a list of Technology Groups in the area.
| Company Name | City | Industry | Secondary Industry |
| --- | --- | --- | --- |
| Nationwide Insurance Company | Columbus | Financial Services | Insurance and Risk Management |
| Owens Corning | Toledo | Manufacturing | Concrete, Glass, and Building Materials |
| FirstEnergy Corp | Akron | Energy and Utilities | Gas and Electric Utilities |
| The Lubrizol Corporation | Wickliffe | Manufacturing | Chemicals and Petrochemicals |
| Sherwin-Williams | Cleveland | Retail | Hardware and Building Material Dealers |
| Key Bank | Cleveland | Financial Services | Banks |
| TravelCenters of America, Inc. | Westlake | Retail | Gasoline Stations |
| Dana Holding Company | Maumee | Manufacturing | Automobiles, Boats and Motor Vehicles |
| O-I (Owens Illinois), Inc. | Perrysburg | Manufacturing | Concrete, Glass, and Building Materials |
| Big Lots Stores, Inc. | Columbus | Retail | Department Stores |
| Limited Brands, Inc. | Columbus | Retail | Clothing and Shoes Stores |
| Cardinal Health | Dublin | Healthcare, Pharmaceuticals and Biotech | Healthcare, Pharmaceuticals, and Biotech Other |
| Progressive Corporation | Cleveland | Financial Services | Insurance and Risk Management |
| Parker Hannifin Corporation | Cleveland | Manufacturing | Manufacturing Other |
| American Financial Group, Inc. | Cincinnati | Financial Services | Insurance and Risk Management |
| American Electric Power Company, Inc | Columbus | Energy and Utilities | Gas and Electric Utilities |
| Fifth Third Bancorp | Cincinnati | Financial Services | Banks |
| Macy's, Inc. | Cincinnati | Retail | Department Stores |
| Goodyear Tire and Rubber Co. | Akron | Manufacturing | Plastics and Rubber Manufacturing |
| The Kroger Co. | Cincinnati | Retail | Grocery and Specialty Food Stores |
| Omnicare, Inc. | Cincinnati | Healthcare, Pharmaceuticals and Biotech | Pharmaceuticals |
| The Procter and Gamble Company | Cincinnati | Consumer Services | Personal Care |