Home
->
Training
->
C#
->
Columbus, Ohio
« C# Training Classes in Columbus, Ohio »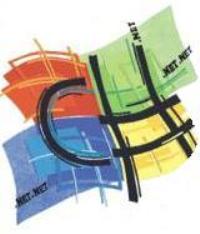 Learn C# in Columbus, Ohio and surrounding areas via our hands-on, expert led courses. We offer C# Training on an onsite, online and public basis. Here is a list of our current C# related training offerings in Columbus, Ohio: C# Training
Upcoming Instructor Led Online and Public C# Training Classes
Information Technology Articles Worth Reading
Weekly Tech Things You Need to Know (January, 13th 2014)
What Are The 10 Most Famous Software Programs Written in Python?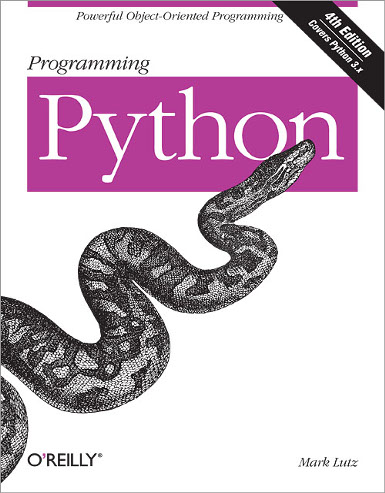 Python is an incredibly powerful and useful computer programming language that many of the biggest websites in the world rely on for their foundation. Python provides reliable results that are functional and involve a variety of dynamic scripted and non-scripted contexts. And because it is free and open source, it has remained a popular choice for a variety of different developers who are looking to build new sites on one of the most reliable languages available. Here is a look at 10 of the most famous software programs that are written in Python and what they do.

YouTube
If you love watching hours of homemade and professional quality video clips on YouTube, you can thank Python for giving you that option. The foundation for Python helped YouTube integrate streaming videos into their pages, as well as the ability to like videos and embed certain information. YouTube is one of the most popular sites on the Internet, and it runs off of one of the most powerful languages in Python.

DropBox
What started as a powerful app, DropBox is now used by a variety of individuals, businesses, companies, organizations and more. This program lets you save files to a cloud-based service, that you can then access from anywhere in the world. With Python at the root of DropBox, there is no longer a need for USB sticks or blank CDs, since you can now save and share everything with your cloud-based account.

Google
It takes a lot of power to be able to handle the most popular search engine in the entire world. That is why Google uses Python for its mainframe foundation, as well as in addition to various apps that it runs in conjunction with the main site. The ease that Google provides for finding certain information, would be impossible without Python at the core.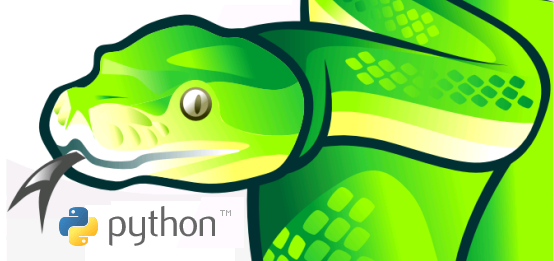 Quora
Got a question? Ask it on Quora. This site compiles a list of questions and answers that come from a community of individuals. Those questions are then organized by various members of the community, which puts the most relevant information at the top. The creators of Quora, who happened to be former Facebook employees, decided to use Python to help them create the world's best Magic 8 ball in Quora.

Instagram
If you love taking photos of your food or a new outfit and posting it online for all of your friends to see, you can thank Python for that ability. Granted, Instagram has both a very powerful app and a website, but the latter runs on Python language. The system allows for users to browse, find and post pictures that they like on the site.

BitTorrent
BitTorrent has evolved quite a bit in recent years, but its foundation and earlier years were built on Python. When it comes to one of the largest databases of knowledge, media and content, BitTorrent is the way to go. But you wouldn't be able to get any of those lectures or other legal stuff that you are downloading from BitTorrent, if it wasn't for Python.

Spotify
Spotify changed the music game when it allowed you to listen to ad-free music of your choice. This wasn't a program where you got to select a playlist, but rather full songs that you love, on repeat as many times as you can imagine, if you so desire. But whether you are rocking out to the latest K-Pop song from Psy or a classic jazz tune, you are doing so because Spotify was built on Python.

Reddit
Reddit is one of the biggest open communities on the web. You have a question, want to talk about something in specific, or find tons of information regarding a particular topic, you can just look on Reddit. The site relies on Python to help them store user names, categorize subreddits, upload links to GIFs and, of course, award gold to valued posters.

Yahoo Maps
Much like Google, Yahoo also uses Python for a variety of different resources. Most valued may be Yahoo Maps. The API and programming behind the maps program, which is built with Python, allows for users to find locations, get directions and even find reviews about local places.

Hipmunk
If you love to travel, you have likely come across Hipmunk. And while the site lets you save money on booking your itinerary through Hipmunk, it is Python that keeps everything organized. Python also helps sort the best discounts and rates, so you can get the best packages available.

Python is an incredibly powerful tool for web development. More and more sites rely on it, including 10 of the most powerful sites in the world that are listed here.
Related:
Forces That Will Impact The IT Service and Outsourcing Industry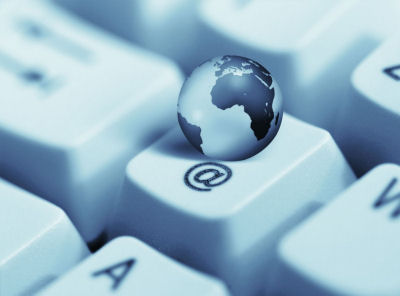 Globalization
Globalization is the fundamental force changing IT service delivery and business's competitive activities in almost every vertical market — and thus economies — in some way, shape or form. One might say that globalization is not a new trend and has been commonplace for quite some time now. Yes, but with the changing economic environment globalizations has special implications for the IT outsourcing industry. With developed countries like the U.S. keeping a strict eye on generating local jobs, IT outsourcing especially in Asian countries such as India and China is expected to see globalization brining in big shifts in business strategy
Potential Impact of Globalization
· Increase in near shoring in addition to outsourcing. Near shoring essentially refers to existing IT companies setting up development/delivery centers in Nordic and South American regions in order to offer same time zone services and also bypass the laws governing local hiring
· A truly global delivery model. Service delivery models will have to become more efficient and flexible and work well even if service teams spread across continents
This will mean that large IT outsourcing companies such as TCS will have to expand their presence globally from just having sales offices to actual delivery teams shipping out solutions.
Tech Life in Ohio
Ulysses S. Grant, Rutherford B. Hayes, James A. Garfield, Benjamin Harrison, William McKinley, William H. Taft, and Warren G. Harding, were all U.S. Presidents born in Ohio. The first recognized university in Ohio was Ohio University founded in 1804. It wasn?t long until the first interracial and coeducational college in the United States, Oberlin, was founded in 1833. The Buckeye State produced some interesting discoveries such as: Charles Goodyear discovering the process of vulcanizing rubber in 1839; Roy J. Plunkett inventing Teflon in 1938; and Charles Kettering inventing the automobile self-starter in 1911.
Knowledge has never been known to enter the head via an open mouth. ~ Doug Larson
Software developers near Columbus have ample opportunities to meet like minded techie individuals, collaborate and expend their career choices by participating in Meet-Up Groups. The following is a list of Technology Groups in the area.
| Company Name | City | Industry | Secondary Industry |
| --- | --- | --- | --- |
| Nationwide Insurance Company | Columbus | Financial Services | Insurance and Risk Management |
| Owens Corning | Toledo | Manufacturing | Concrete, Glass, and Building Materials |
| FirstEnergy Corp | Akron | Energy and Utilities | Gas and Electric Utilities |
| The Lubrizol Corporation | Wickliffe | Manufacturing | Chemicals and Petrochemicals |
| Sherwin-Williams | Cleveland | Retail | Hardware and Building Material Dealers |
| Key Bank | Cleveland | Financial Services | Banks |
| TravelCenters of America, Inc. | Westlake | Retail | Gasoline Stations |
| Dana Holding Company | Maumee | Manufacturing | Automobiles, Boats and Motor Vehicles |
| O-I (Owens Illinois), Inc. | Perrysburg | Manufacturing | Concrete, Glass, and Building Materials |
| Big Lots Stores, Inc. | Columbus | Retail | Department Stores |
| Limited Brands, Inc. | Columbus | Retail | Clothing and Shoes Stores |
| Cardinal Health | Dublin | Healthcare, Pharmaceuticals and Biotech | Healthcare, Pharmaceuticals, and Biotech Other |
| Progressive Corporation | Cleveland | Financial Services | Insurance and Risk Management |
| Parker Hannifin Corporation | Cleveland | Manufacturing | Manufacturing Other |
| American Financial Group, Inc. | Cincinnati | Financial Services | Insurance and Risk Management |
| American Electric Power Company, Inc | Columbus | Energy and Utilities | Gas and Electric Utilities |
| Fifth Third Bancorp | Cincinnati | Financial Services | Banks |
| Macy's, Inc. | Cincinnati | Retail | Department Stores |
| Goodyear Tire and Rubber Co. | Akron | Manufacturing | Plastics and Rubber Manufacturing |
| The Kroger Co. | Cincinnati | Retail | Grocery and Specialty Food Stores |
| Omnicare, Inc. | Cincinnati | Healthcare, Pharmaceuticals and Biotech | Pharmaceuticals |
| The Procter and Gamble Company | Cincinnati | Consumer Services | Personal Care |
hsg's information technology books - 50 random titles