Home
->
Training
->
C#
->
Columbus, Ohio
« C# Training Classes in Columbus, Ohio »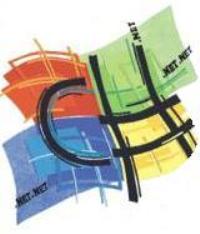 Learn C# in Columbus, Ohio and surrounding areas via our hands-on, expert led courses. We offer C# Training on an site, online and public basis. Here is a list of our current C# related training offerings in Columbus, Ohio: C# Training
Upcoming Instructor Led Online and Public C# Training Classes
Course
Class Date
Price
Register
Object Oriented C#

14 July, 2014

- 18 July, 2014
$1890.00
Object Oriented C#

16 June, 2014

- 20 June, 2014
$1890.00
Object Oriented C#

6 October, 2014

- 10 October, 2014
$1890.00
Web Services Using C# and .NET Training

11 August, 2014

- 14 August, 2014
$1390.00
Web Services Using C# and ASP.NET Training

10 November, 2014

- 13 November, 2014
$1390.00
Information Technology Articles Worth Reading
Are 3d Printers the Next Bastion of Piracy?
As someone who works in many facets of the music industry, I used to seethe with a mixture of anger and jealousy when I would hear people in more "traditional" goods-based industries argue in favor of music content-based piracy. They made all the classic talking points, like "I wouldn't spend money on this artist normally, and maybe if I like it I'll spend money on them when they come to town" (which never happened), or "artists are rich and I'm poor, they don't need my money" (rarely the case), or the worst, "if it were fairly priced and worth paying for, I'd buy it" (not true). I always wondered if they'd have the same attitude if 63% of the things acquired by customers in their industries weren't actually paid for, as was conservatively estimated as the case for the music industry in 2009 (other estimations put the figure of pirated music at 95%). Well, we may soon see the answer to curiosities like that. Though one can say with tentative confidence that music piracy is on the decline thanks to services like Spotify and Rdio, it could be looming on the horizon for the entire global, physical supply chain. Yes, I'm talking about 3d printers.
Before I get into the heart of this article, let me take a moment to make one thing clear: I think these machines are incredible. It's damn near inspiring to think of even a few of their potentially world-changing applications: affordable, perfectly fit prosthetic limbs for wounded servicemen and women; the ability to create a piece of machinery on the spot instead of having to wait for a spare to arrive in the mail, or en route if your car or ship breaks down in a far away place; a company based out of Austin, TX even made a fully functioning firearm from a 3d printer a few months ago.
If these machines become as consumer-friendly and idiot-proof as possible (like computers), it's possible that in a matter of decades (maybe less), a majority of U.S. households will have their own 3d printer. There's also the possibility they could take the tech-hobbyist path, one that is much less appealing to the masses. Dale Dougherty of Makezine.com estimates there are currently around 100,000 "personal" 3d printers, or those not owned for business or educational purposes. I don't think they'll ever be as ubiquitous as computers, but there are plenty of mechanically inclined, crafty hobbyists out there who would love to play around with a 3d printer if it was affordable enough.
That being said, is there reason to worry about the economic implications of consumers making what they want, essentially for free, instead of paying someone else to produce it? Or will the printers instead be used for unique items more so than replicating and ripping off other companies' merchandise in mass amounts? The number of people working in industries that would be affected by a development like this is far greater than the number of people who work in content-based industries, so any downturn would probably have a much larger economic implications. Certainly, those times are a ways off, but a little foresightedness never hurt anyone!
Reasons to use F# for your next project
F# is excellent for specialties such as scientific computing and data analysis. It is an excellent choice for enterprise development as well. There are a few great reasons why you should consider using F# for your next project.

Concise

F# is not cluttered up with coding noise; no pesky semicolons, curly brackets, and so on. You almost never have to specify the kind of object you're referencing because of its powerful type inference system. It usually takes fewer lines of code to solve the same issue.

Convenient

Common programming tasks are much easier in F#. These include generating and using state machines, comparison and equality, list processing, as well as complex type definitions. It is very easy to generate powerful and reusable code because functions are first class objects. This is done by creating functions that have other functions as parameters or that combine existing functions to generate a new functionality.

Correctness

F# has a strong type system, and, therefore, prevents many common errors such as null reference exceptions. Valuables are immutable by default which, too, prevents a huge class of errors. You can also encode business logic by utilizing the type system. When done correctly, it is impossible to mix up units of measure or to write incorrect code thereby decresing the need of unit tests.

Concurrency

F# has number of built-in libraries. These libraries help when more than one thing at a time is occurring. Parallelism and asynchronous programming are very simple. There is also a built-in actor model as well as excellent support for event handling and functional reactive programming. Sharing state and avoiding locks are much easier because data structures are immutable by default.

Completeness

F# also supports other styles that are not 100 percent pure. This makes it easier to interact with the non-pure world of databases, websites, other applications, and so on. It is actually designed as a hybrid functional/OO language. F# is also part of the .NET ecosystem. This gives you seamless access to all the third party .NET tools and libraries. It operates on most platforms. These platforms include Linux and smartphones via mono. Visual Studio is integrates with F# as well. This means you get many plug-ins for unit tests, a debugger, a IDE with IntelliSense support, other development tasks. You can use MonoDevelop IDE on Linux.
Related:
F# - Marching Towards Top 10 Programming Languages
What Are the Advantages of Python Over Ruby?
Top 10 Programming Languages Expected To Be In Demand in 2014
Downloading A Web Page Using Python
In this tutorial I am going to give you a gentle introduction to network programming in Python. If you are new to programming or new to Python then that may seem like a daunting thought. But read on and you will be pleasantly surprised how easy it is.
Like most modern programming languages, Python was designed for networking from the very beginning, and thanks to that, a lot of the networking tasks you would want to accomplish with the language are made a whole lot easier.
Network communication is a large topic, but if it is something that interests you then read on because in this tutorial I will show you how to download a web page. I will show you how easy Python makes tasks like this.
Take a look at the following code:

import urllib
	
con = urllib.urlopen("http://hartmannsoftware.com")
page = con.read()
con.close()
print page

Tech Life in Ohio
Ulysses S. Grant, Rutherford B. Hayes, James A. Garfield, Benjamin Harrison, William McKinley, William H. Taft, and Warren G. Harding, were all U.S. Presidents born in Ohio. The first recognized university in Ohio was Ohio University founded in 1804. It wasn?t long until the first interracial and coeducational college in the United States, Oberlin, was founded in 1833. The Buckeye State produced some interesting discoveries such as: Charles Goodyear discovering the process of vulcanizing rubber in 1839; Roy J. Plunkett inventing Teflon in 1938; and Charles Kettering inventing the automobile self-starter in 1911.
I find that a great part of the information I have, was acquired by looking up something and finding something else on the way. ~ Franklin Pierce Adams
Software developers near Columbus have ample opportunities to meet like minded techie individuals, collaborate and expend their career choices by participating in Meet-Up Groups. The following is a list of Technology Groups in the area.
| Company Name | City | Industry | Secondary Industry |
| --- | --- | --- | --- |
| Nationwide Insurance Company | Columbus | Financial Services | Insurance and Risk Management |
| Owens Corning | Toledo | Manufacturing | Concrete, Glass, and Building Materials |
| FirstEnergy Corp | Akron | Energy and Utilities | Gas and Electric Utilities |
| The Lubrizol Corporation | Wickliffe | Manufacturing | Chemicals and Petrochemicals |
| Sherwin-Williams | Cleveland | Retail | Hardware and Building Material Dealers |
| Key Bank | Cleveland | Financial Services | Banks |
| TravelCenters of America, Inc. | Westlake | Retail | Gasoline Stations |
| Dana Holding Company | Maumee | Manufacturing | Automobiles, Boats and Motor Vehicles |
| O-I (Owens Illinois), Inc. | Perrysburg | Manufacturing | Concrete, Glass, and Building Materials |
| Big Lots Stores, Inc. | Columbus | Retail | Department Stores |
| Limited Brands, Inc. | Columbus | Retail | Clothing and Shoes Stores |
| Cardinal Health | Dublin | Healthcare, Pharmaceuticals and Biotech | Healthcare, Pharmaceuticals, and Biotech Other |
| Progressive Corporation | Cleveland | Financial Services | Insurance and Risk Management |
| Parker Hannifin Corporation | Cleveland | Manufacturing | Manufacturing Other |
| American Financial Group, Inc. | Cincinnati | Financial Services | Insurance and Risk Management |
| American Electric Power Company, Inc | Columbus | Energy and Utilities | Gas and Electric Utilities |
| Fifth Third Bancorp | Cincinnati | Financial Services | Banks |
| Macy's, Inc. | Cincinnati | Retail | Department Stores |
| Goodyear Tire and Rubber Co. | Akron | Manufacturing | Plastics and Rubber Manufacturing |
| The Kroger Co. | Cincinnati | Retail | Grocery and Specialty Food Stores |
| Omnicare, Inc. | Cincinnati | Healthcare, Pharmaceuticals and Biotech | Pharmaceuticals |
| The Procter and Gamble Company | Cincinnati | Consumer Services | Personal Care |
Why take C# Training with the Hartmann Software Group?
A successful career as a software developer or other IT professional requires a solid understanding of software development processes, design patterns, enterprise application architectures, web services, security, networking and much more. The progression from novice to expert can be a daunting endeavor; this is especially true when traversing the learning curve without expert guidance. A common experience is that too much time and money is wasted on a career plan or application due to misinformation.
The Hartmann Software Group understands these issues and addresses them and others during any training engagement. Although no IT educational institution can guarantee career or application development success, HSG can get you closer to your goals at a far faster rate than self paced learning and, arguably, than the competition. Here are the reasons why we are so successful at teaching:
Learn from the experts.

We have provided software development and other IT related training to many major corporations in Ohio since 2002.
Our educators have years of consulting and training experience; moreover, we require each trainer to have cross-discipline expertise i.e. be Java and .NET experts so that you get a broad understanding of how

industry wide

experts work and think.

Discover tips and tricks about C# programming
Get your questions answered by easy to follow, organized C# experts
Get up to speed with vital C# programming tools
Save on travel expenses by learning right from your desk or home office. Enroll in an online instructor led class. Nearly all of our classes are offered in this way.
Prepare to hit the ground running for a new job or a new position
See the big picture and have the instructor fill in the gaps
We teach with sophisticated learning tools and provide excellent supporting course material
Books and course material are provided in advance
Get a book of your choice from the HSG Store as a gift from us when you register for a class
Gain a lot of practical skills in a short amount of time
We teach what we know…software
We care…