Home
->
Training
->
C#
->
Columbus, Ohio
« C# Training Classes in Columbus, Ohio »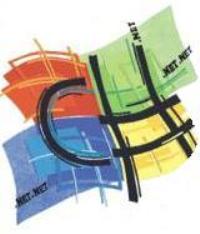 Learn C# in Columbus, Ohio and surrounding areas via our hands-on, expert led courses. We offer C# Training on an site, online and public basis. Here is a list of our current C# related training offerings in Columbus, Ohio: C# Training
Upcoming Instructor Led Online and Public C# Training Classes
Information Technology Articles Worth Reading
What are a few unique pieces of career advice that nobody ever mentions?
Anonymous reprint from Quora (career advice)
Occasionally we come across a unique profound perspective that makes one stop and really listen. The following advice is one such as this.
Small actions compound: Reputation, career trajectory, and how others perceive you in the workplace can come down to a handful of things/moments that seem inconsequential/small at the time but compound. Random Thought: Redwood trees come from small seeds and time. With every action you're planting small seeds and these seeds can grow into something bigger (sometimes unimaginably bigger) over time. Don't let small basic mistakes sabotage your reputation because it only takes a few small snafus for people to lose confidence/trust in your ability to do more important tasks. Trust is a fragile thing and the sooner people can trust you the faster they'll give you more responsibility. Some Examples: Being on time (always) or early (better); spending an extra 10-15 minutes reviewing your work and catching basic mistakes before your boss does; structuring your work so it's easy for others to understand and leverage (good structure/footnotes/formatting); taking on unpleasant schleps/tasks (volunteer for them; don't complain; do it even when there's no apparent benefit to you)


Rising tide lifts all boats: Fact: You don't become CEO of a multi-billion dollar public company in your 30s based purely on ability/talent. Your career is a boat and it is at the mercy of tides. No matter how talented you are it's a lot harder to break out in a sluggish situation/hierarchy/economy than a go-go environment. Even if you're a superstar at Sluggish Co., your upside trajectory (more often than not) is fractional to what an average/below average employee achieves at Rocket Ship Co. There's a reason Eric Schmidt told Sheryl Sandberg to "Get on a Rocket Ship". I had colleagues accelerate their careers/income/title/responsibility simply because business demand was nose bleed high (go go economy) and they were at the right place at the right time to ride the wave. Contrast that to the 2008 bust where earnings/promotions/careers have been clamped down and people are thankful for having jobs let alone moving up. Yes talent still matters but I think people generally overweight individual talent and underweight economics when evaluating/explaining their career successes. Sheryl Sandberg Quote: When companies are growing quickly and they are having a lot of impact, careers take care of themselves. And when companies aren't growing quickly or their missions don't matter as much, that's when stagnation and politics come in. If you're offered a seat on a rocket ship, don't ask what seat. Just get on.


Seek opportunities where the outcome is success or failure. Nothing in between! You don't become a star doing your job. You become a star making things happen. I was once told early in my career that you learn the most in 1) rapidly growing organizations or 2) failing organizations. I've been in both kinds of situations and wholeheartedly agree. Repeat. Get on a rocket ship. It'll either blow up or put you in orbit. Either way you'll learn a ton in a short amount of time. Put another way; seek jobs where you can get 5-10 years of work experience in 1-2 years.


Career Tracks & Meritocracies don't exist: Your career is not a linear, clearly defined trajectory. It will be messy and will move more like a step function.


You will probably have champions and detractors on day 1: One interesting byproduct of the recruiting & hiring process of most organizations is it can create champions & detractors before you even start the job. Some folks might not like how you were brought into the organization (they might have even protested your hiring) and gun for you at every turn while others will give you the benefit of the doubt (even when you don't deserve one) because they stuck their neck out to hire you. We're all susceptible to these biases and few people truly evaluate/treat folks on a blank slate.


You'll only be known for a few things. Make those labels count: People rely on labels as quick filters. Keep this in mind when you pick an industry/company/job role/school because it can serve as an anchor or elevator in the future. It's unfortunate but that's the way it is. You should always be aware of what your "labels" are.


Nurture & protect your network and your network will nurture & protect you: Pay it forward and help people. Your network will be one of the biggest drivers of your success.
Related Reads:
How to Keep a Start Up Team Motivated?
What is the most pressing problem in Project Management for a Software Project Manager?
Is a period of free consulting an effective way to acquire new business with a potential client?
How Does HTML 5 Compare with Flash?
Straight up and full disclosure. I'm prejudiced. As a research assignment, the heading is a joke. I'll give you the answer in two words, and then tell you why.
How does HTML 5 compare with flash? Answer: it doesn't.
Lest you think I dislike Adobe's Flash, let's put the cards on the table. I loved Flash. Long before Adobe was Adobe, they had a competitor called Macromedia. Adobe bought that firm. That made my life simpler. I only had to work with one vendor.
Flash was a pretty compelling solution. I used it to mimic operations in Windows to prepare people for the CompTIA exams. The only bugaboo was that dang right-click stuff. A little bit of code from the Microsoft Visual Studio .Net let me flip the left and right mouse buttons so that the right mouse button instead of controlling the Flash player, emulated doing a right-click in the Windows operating system.
HP Brings Together Autonomy and HadoopTo Help Customers Find Information They Need
Last year, Hewlett-Packard purchased Autonomy for $10 billion, enduring a number of arrows from its competitor Oracle. What a difference a year is!
Since the purchase HP saw the leaving of Autonomy CEO Mike Lynch, which was not on friendly terms. It also saw the departure of the whole original management team and 20 percent of the staff. Now, the question is whether or not HP will see its move compensate or become another WebOS-style fiasco, marking the company needs to stay with hardware.
Tech Life in Ohio
Ulysses S. Grant, Rutherford B. Hayes, James A. Garfield, Benjamin Harrison, William McKinley, William H. Taft, and Warren G. Harding, were all U.S. Presidents born in Ohio. The first recognized university in Ohio was Ohio University founded in 1804. It wasn?t long until the first interracial and coeducational college in the United States, Oberlin, was founded in 1833. The Buckeye State produced some interesting discoveries such as: Charles Goodyear discovering the process of vulcanizing rubber in 1839; Roy J. Plunkett inventing Teflon in 1938; and Charles Kettering inventing the automobile self-starter in 1911.
Good programmers know what's beautiful and bad ones don't. D. Gelernter
Software developers near Columbus have ample opportunities to meet like minded techie individuals, collaborate and expend their career choices by participating in Meet-Up Groups. The following is a list of Technology Groups in the area.
| Company Name | City | Industry | Secondary Industry |
| --- | --- | --- | --- |
| Nationwide Insurance Company | Columbus | Financial Services | Insurance and Risk Management |
| Owens Corning | Toledo | Manufacturing | Concrete, Glass, and Building Materials |
| FirstEnergy Corp | Akron | Energy and Utilities | Gas and Electric Utilities |
| The Lubrizol Corporation | Wickliffe | Manufacturing | Chemicals and Petrochemicals |
| Sherwin-Williams | Cleveland | Retail | Hardware and Building Material Dealers |
| Key Bank | Cleveland | Financial Services | Banks |
| TravelCenters of America, Inc. | Westlake | Retail | Gasoline Stations |
| Dana Holding Company | Maumee | Manufacturing | Automobiles, Boats and Motor Vehicles |
| O-I (Owens Illinois), Inc. | Perrysburg | Manufacturing | Concrete, Glass, and Building Materials |
| Big Lots Stores, Inc. | Columbus | Retail | Department Stores |
| Limited Brands, Inc. | Columbus | Retail | Clothing and Shoes Stores |
| Cardinal Health | Dublin | Healthcare, Pharmaceuticals and Biotech | Healthcare, Pharmaceuticals, and Biotech Other |
| Progressive Corporation | Cleveland | Financial Services | Insurance and Risk Management |
| Parker Hannifin Corporation | Cleveland | Manufacturing | Manufacturing Other |
| American Financial Group, Inc. | Cincinnati | Financial Services | Insurance and Risk Management |
| American Electric Power Company, Inc | Columbus | Energy and Utilities | Gas and Electric Utilities |
| Fifth Third Bancorp | Cincinnati | Financial Services | Banks |
| Macy's, Inc. | Cincinnati | Retail | Department Stores |
| Goodyear Tire and Rubber Co. | Akron | Manufacturing | Plastics and Rubber Manufacturing |
| The Kroger Co. | Cincinnati | Retail | Grocery and Specialty Food Stores |
| Omnicare, Inc. | Cincinnati | Healthcare, Pharmaceuticals and Biotech | Pharmaceuticals |
| The Procter and Gamble Company | Cincinnati | Consumer Services | Personal Care |
hsg's information technology books - 50 random titles