Google for Business Training Classes in Melbourne, Florida
Learn Google for Business in Melbourne, Florida and surrounding areas via our hands-on, expert led courses. All of our classes either are offered on an onsite, online or public instructor led basis. Here is a list of our current Google for Business related training offerings in Melbourne, Florida: Google for Business Training
Google for Business Training Catalog
subcategories
cost: $ 390
length: 1 day(s)
Business Analysis Classes
cost: $ 390
length: 1 day(s)
cost: $ 390
length: 1 day(s)
cost: $ 780
length: 2 day(s)
cost: $ 390
length: 1 day(s)
Course Directory
[training on all levels]
Technical Training Courses
Software engineer/architect, System Admin ... Welcome!
Business Training Courses
Project Managers, Business Analysts, Paralegals ... Welcome!
Upcoming Classes
Gain insight and ideas from students with different perspectives and experiences.
Blog Entries
publications that: entertain, make you think, offer insight
I've been a technical recruiter for several years, let's just say a long time. I'll never forget how my first deal went bad and the lesson I learned from that experience. I was new to recruiting but had been a very good sales person in my previous position. I was about to place my first contractor on an assignment. I thought everything was fine. I nurtured and guided my candidate through the interview process with constant communication throughout. The candidate was very responsive throughout the process. From my initial contact with him, to the phone interview all went well and now he was completing his onsite interview with the hiring manager.
Shortly thereafter, I received the call from the hiring manager that my candidate was the chosen one for the contract position, I was thrilled. All my hard work had paid off. I was going to be a success at this new game! The entire office was thrilled for me, including my co-workers and my bosses. I made a good win-win deal. It was good pay for my candidate and a good margin for my recruiting firm. Everyone was happy.
I left a voicemail message for my candidate so I could deliver the good news. He had agreed to call me immediately after the interview so I could get his assessment of how well it went. Although, I heard from the hiring manager, there was no word from him. While waiting for his call back, I received a call from a Mercedes dealership to verify his employment for a car he was trying to lease. Technically he wasn't working for us as he had not signed the contract yet…. nor, had he discussed this topic with me. I told the Mercedes office that I would get back to them. Still not having heard back from the candidate, I left him another message and mentioned the call I just received. Eventually he called back. He wanted more money.
I told him that would be impossible as he and I had previously agreed on his hourly rate and it was fine with him. I asked him what had changed since that agreement. He said he made had made much more money in doing the same thing when he lived in California. I reminded him this is a less costly marketplace than where he was living in California. I told him if he signed the deal I would be able to call the car dealership back and confirm that he was employed with us. He agreed to sign the deal.
Studying a functional programming language is a good way to discover new approaches to problems and different ways of thinking. Although functional programming has much in common with logic and imperative programming, it uses unique abstractions and a different toolset for solving problems. Likewise, many current mainstream languages are beginning to pick up and integrate various techniques and features from functional programming.

Many authorities feel that Haskell is a great introductory language for learning functional programming. However, there are various other possibilities, including Scheme, F#, Scala, Clojure, Erlang and others.

Haskell is widely recognized as a beautiful, concise and high-performing programming language. It is statically typed and supports various cool features that augment language expressivity, including currying and pattern matching. In addition to monads, the language support a type-class system based on methods; this enables higher encapsulation and abstraction. Advanced Haskell will require learning about combinators, lambda calculus and category theory. Haskell allows programmers to create extremely elegant solutions.

Scheme is another good learning language -- it has an extensive history in academia and a vast body of instructional documents. Based on the oldest functional language -- Lisp -- Scheme is actually very small and elegant. Studying Scheme will allow the programmer to master iteration and recursion, lambda functions and first-class functions, closures, and bottom-up design.

Supported by Microsoft and growing in popularity, F# is a multi-paradigm, functional-first programming language that derives from ML and incorporates features from numerous languages, including OCaml, Scala, Haskell and Erlang. F# is described as a functional language that also supports object-oriented and imperative techniques. It is a .NET family member. F# allows the programmer to create succinct, type-safe, expressive and efficient solutions. It excels at parallel I/O and parallel CPU programming, data-oriented programming, and algorithmic development.

Scala is a general-purpose programming and scripting language that is both functional and object-oriented. It has strong static types and supports numerous functional language techniques such as pattern matching, lazy evaluation, currying, algebraic types, immutability and tail recursion. Scala -- from "scalable language" -- enables coders to write extremely concise source code. The code is compiled into Java bytecode and executes on the ubiquitous JVM (Java virtual machine).

Like Scala, Clojure also runs on the Java virtual machine. Because it is based on Lisp, it treats code like data and supports macros. Clojure's immutability features and time-progression constructs enable the creation of robust multithreaded programs.

Erlang is a highly concurrent language and runtime. Initially created by Ericsson to enable real-time, fault-tolerant, distributed applications, Erlang code can be altered without halting the system. The language has a functional subset with single assignment, dynamic typing, and eager evaluation. Erlang has powerful explicit support for concurrent processes.
Computer Programming as a Career?
Wondering why Cisco is teaching network engineers Python in addition to their core expertise?

Yes, arguably there are many other tools available to use to automate the network without writing any code. It is also true that when code is absolutely necessary, in most companies software developers will write the code for the network engineers. However, networks are getting progressively more sophisticated and the ability for network engineers to keep up with the rate of change, scale of networks, and processing of requirements is becoming more of a challenge with traditional methodologies.

Does that mean that all network engineers have to become programmers in the future? Not completely, but having certain tools in your tool belt may be the deciding factor in new or greater career opportunities. The fact is that current changes in the industry will require Cisco engineers to become proficient in programming, and the most common programming language for this new environment is the Python programming language. Already there are more opportunities for those who can understand programming and can also apply it to traditional networking practices.

Cisco's current job boards include a search for a Sr. Network Test Engineer and for several Network Consulting Engineers, each with "competitive knowledge" desired Python and Perl skills. Without a doubt, the most efficient network engineers in the future will be the ones who will be able to script their automated network-related tasks, create their own services directly in the network, and continuously modify their scripts.

Whether you are forced to attend or are genuinely interested in workshops or courses that cover the importance of learning topics related to programmable networks such as Python, the learning curve at the very least will provide you with an understanding of Python scripts and the ability to be able to use them instead of the CLI commands and the copy and paste options commonly used. Those that plan to cling to their CLI will soon find themselves obsolete.

As with anything new, learning a programming language and using new APIs for automation will require engineers to learn and master the skills before deploying widely across their network. The burning question is where to start and which steps to take next?

In How Do I Get Started Learning Network Programmability? Hank Preston – on the Cisco blog page suggest a three phase approach to diving into network programmability.

"Phase 1: Programming Basics
In this first phase you need to build a basic foundation in the programmability skills, topics, and technologies that will be instrumental in being successful in this journey. This includes learning basic programming skills like variables, operations, conditionals, loops, etc. And there really is no better language for network engineers to leverage today than Python. Along with Python, you should explore APIs (particularly REST APIs), data formats like JSON, XML, and YAML. And if you don't have one already, sign up for a GitHub account and learn how to clone, pull, and push to repos.
Phase 2: Platform Topics
Once you have the programming fundamentals squared away (or at least working on squaring them away) the time comes to explore the new platforms of Linux, Docker, and "the Cloud." As applications are moving from x86 virtualization to micro services, and now serverless, the networks you build will be extending into these new areas and outside of traditional physical network boxes. And before you can intelligently design or engineer the networks for those environments, you need to understand how they basically work. The goal isn't to become a big bushy beard wearing Unix admin, but rather to become comfortable working in these areas.
Phase 3: Networking for Today and Tomorrow
Now you are ready to explore the details of networking in these new environments. In phase three you will dive deep into Linux, container/Docker, cloud, and micro service networking. You have built the foundation of knowledge needed to take a hard look at how networking works inside these new environments. Explore all the new technologies, software, and strategies for implementing and segmenting critical applications in the "cloud native" age and add value to the application projects."

Community resources:
Despite the learning curve, having Python in your tool belt is without a question a must have tool.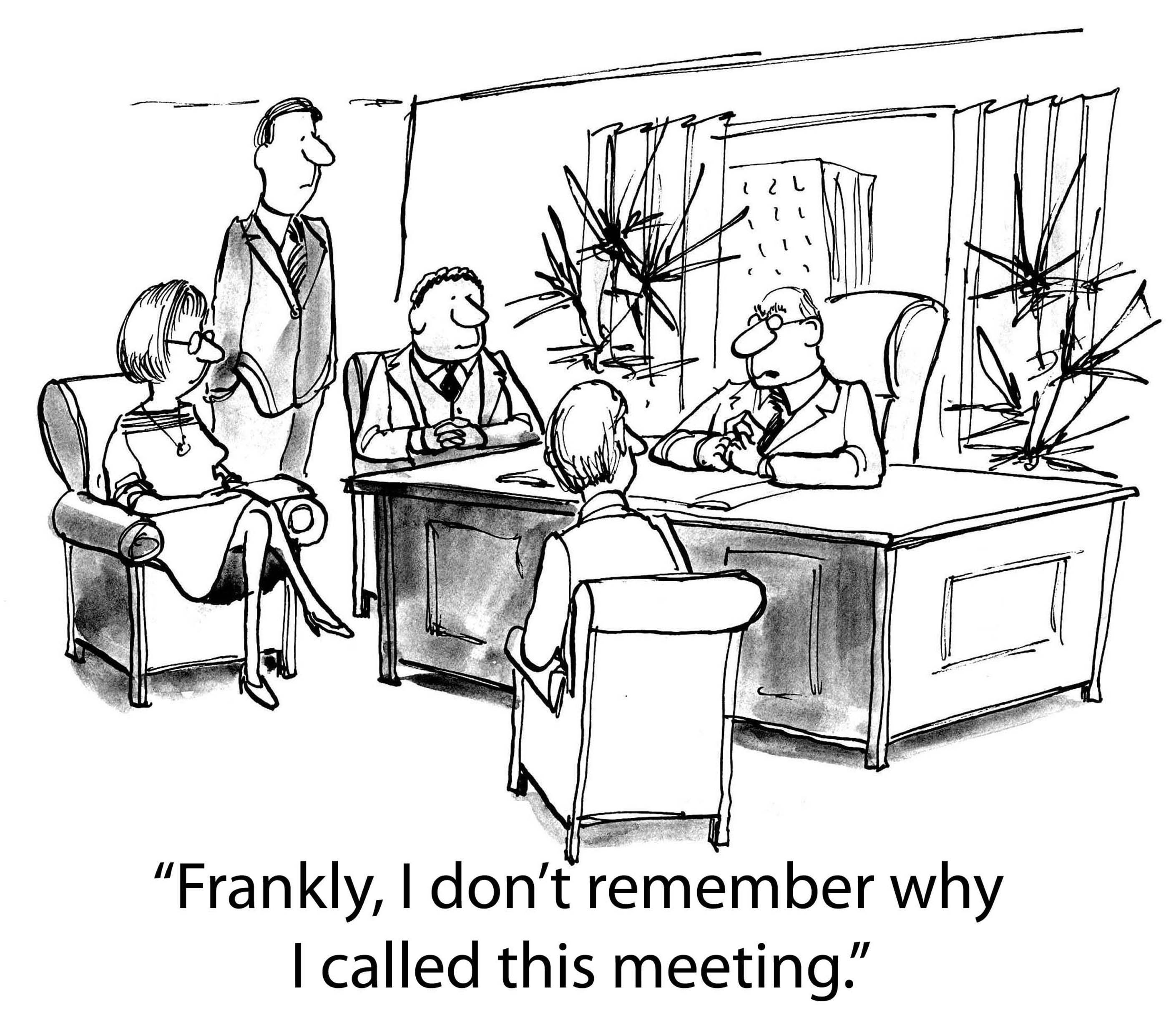 In programming, memory leaks are a common issue, and it occurs when a computer uses memory but does not give it back to the operating system. Experienced programmers have the ability to diagnose a leak based on the symptoms. Some believe every undesired increase in memory usage is a memory leak, but this is not an accurate representation of a leak. Certain leaks only run for a short time and are virtually undetectable.

Memory Leak Consequences

Applications that suffer severe memory leaks will eventually exceed the memory resulting in a severe slowdown or a termination of the application.

How to Protect Code from Memory Leaks?

Preventing memory leaks in the first place is more convenient than trying to locate the leak later. To do this, you can use defensive programming techniques such as smart pointers for C++. A smart pointer is safer than a raw pointer because it provides augmented behavior that raw pointers do not have. This includes garbage collection and checking for nulls.

If you are going to use a raw pointer, avoid operations that are dangerous for specific contexts. This means pointer arithmetic and pointer copying. Smart pointers use a reference count for the object being referred to. Once the reference count reaches zero, the excess goes into garbage collection. The most commonly used smart pointer is shared_ptr from the TR1 extensions of the C++ standard library.

Static Analysis

The second approach to memory leaks is referred to as static analysis and attempts to detect errors in your source-code. CodeSonar is one of the effective tools for detection. It provides checkers for the Power of Ten coding rules, and it is especially competent at procedural analysis. However, some might find it lagging for bigger code bases.

How to Handle a Memory Leak

For some memory leaks, the only solution is to read through the code to find and correct the error. Another one of the common approaches to C++ is to use RAII, which an acronym for Resource Acquisition Is Initialization. This approach means associating scoped objects using the acquired resources, which automatically releases the resources when the objects are no longer within scope. RAII has the advantage of knowing when objects exist and when they do not. This gives it a distinct advantage over garbage collection. Regardless, RAII is not always recommended because some situations require ordinary pointers to manage raw memory and increase performance. Use it with caution.

The Most Serious Leaks

Urgency of a leak depends on the situation, and where the leak has occurred in the operating system. Additionally, it becomes more urgent if the leak occurs where the memory is limited such as in embedded systems and portable devices.

To protect code from memory leaks, people have to stay vigilant and avoid codes that could result in a leak. Memory leaks continue until someone turns the system off, which makes the memory available again, but the slow process of a leak can eventually prejudice a machine that normally runs correctly.
Related:
The Five Principles of Performance
Tech Life in Florida
Software developers in Florida, have reasonably great opportunities for development positions in Fortune 1000 companies scattered throughout the state. In town and in reach, Floridians have access to corporate headquarters for Citrix Systems, Tech Data Corporation, the SFN Group, and the Harris Corporation just to name a few.
As we acquire more knowledge, things do not become more comprehensible, but more mysterious.  - Albert Schweitze
other Learning Options
Software developers near Melbourne have ample opportunities to meet like minded techie individuals, collaborate and expend their career choices by participating in Meet-Up Groups. The following is a list of Technology Groups in the area.
| Company Name | City | Industry | Secondary Industry |
| --- | --- | --- | --- |
| Lender Processing Services, Inc. (LPS) | Jacksonville | Software and Internet | Data Analytics, Management and Storage |
| World Fuel Services Corporation | Miami | Energy and Utilities | Gasoline and Oil Refineries |
| SEACOR Holdings Inc. | Fort Lauderdale | Transportation and Storage | Marine and Inland Shipping |
| MasTec, Inc. | Miami | Business Services | Security Services |
| Health Management Associates, Inc. | Naples | Healthcare, Pharmaceuticals and Biotech | Hospitals |
| B/E Aerospace, Inc. | Wellington | Manufacturing | Aerospace and Defense |
| Roper Industries, Inc. | Sarasota | Manufacturing | Manufacturing Other |
| AutoNation | Fort Lauderdale | Retail | Automobile Dealers |
| Watsco, Inc. | Miami | Wholesale and Distribution | Wholesale and Distribution Other |
| SFN Group | Fort Lauderdale | Business Services | HR and Recruiting Services |
| Tupperware Corporation | Orlando | Manufacturing | Plastics and Rubber Manufacturing |
| AirTran Holdings, Inc. | Orlando | Travel, Recreation and Leisure | Passenger Airlines |
| WellCare Health Plans, Inc. | Tampa | Healthcare, Pharmaceuticals and Biotech | Healthcare, Pharmaceuticals, and Biotech Other |
| Lennar Corporation | Miami | Real Estate and Construction | Real Estate Agents and Appraisers |
| HSN, Inc. | Saint Petersburg | Retail | Retail Other |
| Certegy | Saint Petersburg | Business Services | Business Services Other |
| Raymond James Financial, Inc. | Saint Petersburg | Financial Services | Trust, Fiduciary, and Custody Activities |
| Winn-Dixie Stores, Inc. | Jacksonville | Retail | Grocery and Specialty Food Stores |
| Jabil Circuit, Inc. | Saint Petersburg | Computers and Electronics | Semiconductor and Microchip Manufacturing |
| CSX Corporation | Jacksonville | Transportation and Storage | Freight Hauling (Rail and Truck) |
| Fidelity National Financial, Inc. | Jacksonville | Financial Services | Insurance and Risk Management |
| Tech Data Corporation | Clearwater | Consumer Services | Automotive Repair & Maintenance |
| TECO Energy, Inc. | Tampa | Manufacturing | Chemicals and Petrochemicals |
| Lincare Holdings Inc | Clearwater | Healthcare, Pharmaceuticals and Biotech | Medical Supplies and Equipment |
| Chico's FAS Inc. | Fort Myers | Retail | Clothing and Shoes Stores |
| Burger King Corporation LLC | Miami | Retail | Restaurants and Bars |
| Publix Super Markets, Inc. | Lakeland | Retail | Grocery and Specialty Food Stores |
| Florida Power and Light Company | Juno Beach | Energy and Utilities | Gas and Electric Utilities |
| Ryder System, Inc. | Miami | Transportation and Storage | Freight Hauling (Rail and Truck) |
| Citrix Systems, Inc. | Fort Lauderdale | Software and Internet | Software and Internet Other |
| Harris Corporation | Melbourne | Telecommunications | Wireless and Mobile |
| Office Depot, Inc. | Boca Raton | Computers and Electronics | Audio, Video and Photography |
| Landstar System, Inc. | Jacksonville | Transportation and Storage | Freight Hauling (Rail and Truck) |
| Darden Restaurants, Inc. | Orlando | Retail | Restaurants and Bars |
| PSS World Medical, Inc. | Jacksonville | Healthcare, Pharmaceuticals and Biotech | Medical Supplies and Equipment |
training details
locations, tags and why hsg
the hartmann software group advantage
A successful career as a software developer or other IT professional requires a solid understanding of software development processes, design patterns, enterprise application architectures, web services, security, networking and much more. The progression from novice to expert can be a daunting endeavor; this is especially true when traversing the learning curve without expert guidance. A common experience is that too much time and money is wasted on a career plan or application due to misinformation.
The Hartmann Software Group understands these issues and addresses them and others during any training engagement. Although no IT educational institution can guarantee career or application development success, HSG can get you closer to your goals at a far faster rate than self paced learning and, arguably, than the competition. Here are the reasons why we are so successful at teaching:
Learn from the experts.

We have provided software development and other IT related training to many major corporations in Florida since 2002.
Our educators have years of consulting and training experience; moreover, we require each trainer to have cross-discipline expertise i.e. be Java and .NET experts so that you get a broad understanding of how

industry wide

experts work and think.

Discover tips and tricks about Google for Business programming
Get your questions answered by easy to follow, organized Google for Business experts
Get up to speed with vital Google for Business programming tools
Save on travel expenses by learning right from your desk or home office. Enroll in an online instructor led class. Nearly all of our classes are offered in this way.
Prepare to hit the ground running for a new job or a new position
See the big picture and have the instructor fill in the gaps
We teach with sophisticated learning tools and provide excellent supporting course material
Books and course material are provided in advance
Get a book of your choice from the HSG Store as a gift from us when you register for a class
Gain a lot of practical skills in a short amount of time
We teach what we know…software
We care…
learn more
page tags
what brought you to visit us
Melbourne, Florida Google for Business Training , Melbourne, Florida Google for Business Training
Classes
, Melbourne, Florida Google for Business Training
Courses
, Melbourne, Florida Google for Business Training
Course
, Melbourne, Florida Google for Business Training
Seminar
training locations
Florida cities where we offer Google for Business Training Classes