Agile/Scrum Training Classes in Oklahoma City, Oklahoma
Learn Agile/Scrum in Oklahoma City, Oklahoma and surrounding areas via our hands-on, expert led courses. All of our classes either are offered on an onsite, online or public instructor led basis. Here is a list of our current Agile/Scrum related training offerings in Oklahoma City, Oklahoma: Agile/Scrum Training
Oklahoma-City Upcoming Instructor Led Online and Public Agile/Scrum Training Classes
Agile/Scrum Training Catalog
Course Directory
[training on all levels]
Technical Training Courses
Software engineer/architect, System Admin ... Welcome!
Business Training Courses
Project Managers, Business Analysts, Paralegals ... Welcome!
Upcoming Classes
Gain insight and ideas from students with different perspectives and experiences.
Blog Entries
publications that: entertain, make you think, offer insight
I've been a technical recruiter for several years, let's just say a long time. I'll never forget how my first deal went bad and the lesson I learned from that experience. I was new to recruiting but had been a very good sales person in my previous position. I was about to place my first contractor on an assignment. I thought everything was fine. I nurtured and guided my candidate through the interview process with constant communication throughout. The candidate was very responsive throughout the process. From my initial contact with him, to the phone interview all went well and now he was completing his onsite interview with the hiring manager.
Shortly thereafter, I received the call from the hiring manager that my candidate was the chosen one for the contract position, I was thrilled. All my hard work had paid off. I was going to be a success at this new game! The entire office was thrilled for me, including my co-workers and my bosses. I made a good win-win deal. It was good pay for my candidate and a good margin for my recruiting firm. Everyone was happy.
I left a voicemail message for my candidate so I could deliver the good news. He had agreed to call me immediately after the interview so I could get his assessment of how well it went. Although, I heard from the hiring manager, there was no word from him. While waiting for his call back, I received a call from a Mercedes dealership to verify his employment for a car he was trying to lease. Technically he wasn't working for us as he had not signed the contract yet…. nor, had he discussed this topic with me. I told the Mercedes office that I would get back to them. Still not having heard back from the candidate, I left him another message and mentioned the call I just received. Eventually he called back. He wanted more money.
I told him that would be impossible as he and I had previously agreed on his hourly rate and it was fine with him. I asked him what had changed since that agreement. He said he made had made much more money in doing the same thing when he lived in California. I reminded him this is a less costly marketplace than where he was living in California. I told him if he signed the deal I would be able to call the car dealership back and confirm that he was employed with us. He agreed to sign the deal.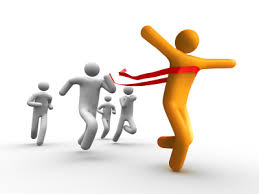 No industry is as global as software development. Pervasive networking means that software developers can, and do, work from anywhere. This has led many businesses to hiring development subcontractors in other countries, aiming to find good development talent at lower prices, or with fewer hassles on entry into the US.

While this is an ongoing and dynamic equilibrium, there are compelling reasons for doing software development in the United States, or using a hybrid model where some parts of the task are parceled out to foreign contractors and some are handled locally.

Development Methodologies

The primary reason for developing software overseas is cost reduction. The primary argument against overseas software development is slower development cycles. When software still used the "waterfall" industrial process for project management (where everything is budgeted in terms of time at the beginning of the project), offshoring was quite compelling. As more companies emulate Google and Facebook's process of "release early, update often, and refine from user feedback," an increasing premium has been put on software teams that are small enough to be agile (indeed, the development process is called Agile Development), and centralized enough, in terms of time zones, that collaborators can work together. This has made both Google and Facebook leaders in US-based software development, though they both still maintain teams of developers in other countries tasked with specific projects.

Localization For Americans

The United States is still one of the major markets for software development, and projects aimed at American customers needs to meet cultural norms. This applies to any country, not just the U.S. This puts a premium on software developers who aren't just fluent in English, but native speakers, and who understand American culture. While it's possible (and even likely) to make server-side software, and management utilities that can get by with terse, fractured English, anything that's enterprise-facing or consumer-facing requires more work on polish and presentation than is practical using outsourced developers. There is a reason why the leaders in software User Interface development are all US-based companies, and that's because consumer-focused design is still an overwhelming US advantage.

Ongoing Concerns

The primary concern for American software development is talent production. The US secondary education system produces a much smaller percentage of students with a solid math and engineering background, and while US universities lead the world in their computer science and engineering curricula, slightly under half of all of those graduates are from foreign countries, because American students don't take the course loads needed to succeed in them. Software development companies in the United States are deeply concerned about getting enough engineers and programmers out of the US university system. Some, such as Google, are trying to get programmers hooked on logical problem solving at a young age, with the Summer of Code programs. Others, like Microsoft, offer scholarships for computer science degrees.

Overall, the changes in project management methodologies mean that the US is the current leader in software development, and so long as the primary market for software remains English and American-centric, that's going to remain true. That trend is far from guaranteed, and in the world of software, things can change quickly.
One of the most recent updates to the iPhone, and more specifically the operating system that is packaged with the iPhone, iOS, brought one of the most fantastic and phenomenal updates ever: an update to Maps. Maps has been used as an application that provides an easy way to find routes, and (obviously) maps about certain areas, businesses in the local vicinity, and also leaving pins on favorited locations, or pins where you have explored, and for many other reasons. However, although Maps has always been a great way to travel with, it has always been redundant to travel with, also. When you used Maps a while ago, you had to route your map, and then manually click each next button as you reached each turn or freeway exit, and the like. So, if you had to turn left on a certain street, you had to tell your phone you had done so, so it would give you the next directions. As a result, it could become very dangerous to always have your phone out, looking at it, while you are on a high-speed freeway. But, the newest update solved that, and brought a great amount of new features.
Using Maps GPS
Using Maps is as easy as it gets. Most of the time, when you are using Maps, you are using it to search for a location, and finding a way to get there. To start off, let's search for the nearest mall, and routes to get there. Simply search a nearby mall you know about, or search the general word "mall" by tapping on the top text box, and typing in mall, and searching. Pins will drop down on the screen, and locating the mall by zooming into certain streets and locations will help you find the mall you want. Once you find the mall you desire to go to, click on the blue arrow, and scroll down, and tap on the button that says "Directions To Here."
As a result of tapping on that particular button, a new window should show up asking where your starting location is. On default, this location is your current location; if it is anything else, simply type in the starting location into the top address bar, such as your house. Once you are ready to go, tap on route, and you should be ready to go. Well, not exactly. One of the best features that has been implemented in the new system is suggested routes, and alternative routes. If you don't like to drive on certain streets, or roads, the system provides you with different methods to get to your destination, which may avoid a road you don't feel like driving on that certain day, or time, or you simply don't want to take the freeway. It's all okay, as Maps provides you with many different routes to take. Once you find the route you want (by tapping on the certain route's outline), click start, and you should be ready to go. Make sure you turn up your volume so you can hear the directions!
Maps for Alternative Transportation
The Context Of Design Thinking And Its Application In Employee Skill Training
Design thinking is a crucial pillar in today's problem-solving imperatives. In fact, it is being pursued as a unit course in various institutions across the globe, thus underlying its importance in aiding objective human thinking. It's not a specific property for designers. Far from it, it has emerged as an innovative solution-seeking tool for all great inventors and innovators.
By description, it is a design methodology used for tackling complex problems that are virtually unknown or ill-defined, through a careful evaluation of the human needs involved, understandably restructuring the problem, by brainstorming to create many solutions, and by adopting a direct approach in testing and prototyping. It helps us come up with creative ways to solve nagging problems that stem from us and especially in the workplace setting.
The 'overwhelmed/overburdened employee' is a common term in HR offices across many organizations in the world. Employees are faced with a huge challenge in regards to coping with fast-paced technological and office changes in the working environment. This had led to a massive stagnation in productivity, prompting HR heads to look for new ways to reduce their employees' stress and workload.
While evaluating many options, this model of thinking has posed as a helpful tool for HR managers when dealing with their vexed employees. IT training, in particular, has helped shape the productive realms of many companies out there.
Let's explore how this thinking domain can be used to plan employee skill training:
Empathize
If you want to show concern for your employees, first empathize with their situation. Seek to understand the needs of the employees deeply, what they lack, what they need, and the challenges that they are likely facing. This will act as the basis of plotting the problem and working on the next phase of solving it.
You can collect data in this phase through empathy maps and journey maps. In the latter, you endeavor to steadily track the day-to-day activities and tasks of employees. This is achieved through observations or structured interviews. In turn, it aids in elevating the thinking process.
Through empathy maps, you ponder on collected findings and synthesize them keenly. Here, you seek to establish how an employee is thinking, their feelings, and insights into the probable root cause of the problem.
Define the Problem
After a comprehensive analysis of the collected data; the problem definition phase should follow. The idea here is to locate the underlying root of the problem concisely. HR should seek to utilize an analysis framework to help address problems affecting the holistic being of all employees. Therefore, each issue would require a list of underlying causes: lack of motivation, lack of knowledge/understanding, or just lack of skill.
Once the root cause(s) are clearly defined, a clear problem statement should be drawn up alongside performance goals that are firmly based on actual drivers.
Think Solely About Employee-Based Solutions (iterative learning)
Conventionally, customers are at the heart of every organization's dealings. They inspire and drive the company's objectives because they are crucial in profit making. However, employees have greatly suffered while working 'behind the scenes.' Such situations have led to employees feeling discontent and work under immense pressure, which inevitably leads to underperformance. To avoid this, the experimental learning concept can be utilized by HR offices to engage employees more by creating solutions that directly suit the situations they encounter daily.
Here, trainers are removed as the center of focus. An iterative 'reflection' cycle is established to tap continuous employee feedback in a bid to sharpen their skills. This method helps employees adapt to new technology through a well established IT consulting network. In the long run, employees don't forget how they handled a particular problem, and this effectively raises a firm's productivity.
Support Employee Tasks with Simple Technology (Ideate)
The simplest way to support employee-working experience is by not sidelining them unprepared with changing technology processes. As an HR Manager, fully engage your employees when transitioning to new tech by making use of effective training or consulting services. Specific training needs can be assessed and addressed within the organization or with a third party industry expert.
According to Deloitte's 2016 Global Human Capital Trends Report, design thinking was isolated as crucial in crafting the employee experience. 79% of those interviewed identified it as imperative. However, almost a similar percentage agreed that a lot of compliance programs and training are still based on outdated modes of meetings and processes.
The report also recommended the need to put necessary consideration on employees through proper IT training for far colossal efficiency. One way to make this work is by drawing a connected roadmap of skills and information needed at certain work intervals. Shedding off overwhelming and irrelevant amounts of data for new employees is vital in retaining their concentration and output. What's more, a customizable app can help employees undertake appropriate tasks at the specified time, thus resulting in higher revenue for the long term.
Implementing an Intuitive Tech Learning Approach (Ideate)
The basis of this argument is that not every employee is the same. All of them are differently gifted and shouldn't be forced to use one inflexible technology or system that doesn't cater to their individual needs in a buzzing work environment. This mode of critical thinking brings to life personas such that fictive employees representing a defined group of external employees are drawn up. In this set-up, the personas should be able to learn and work efficiently within their own small environment while quickly utilizing their own skill set and the required information to make things work.
An HR manager can replicate this working scenario through the use of role-plays. This can be achieved by conducting short-term soft skills training sessions to sharpen their ability to handle similar situations. In the case of new technology, video-replays on how to use it in a one-on-one customer scenario can help relieve the pressure and spur the employee to be more productive.
Prototype and Testing
Here, the HR Manager should run a couple of tests to ensure whether the desired model of skill training is working. One way to get started is by crafting a simple prototype of the technology required, probably as a single module to establish its viability.
The new technology should be vigorously tested during prototyping to pinpoint any leaks, disjoints, or performance issues. Structured walkthroughs can be implemented to help employees navigate the solution through proper IT training sessions.
What's more, HR should conduct sessions to get the employees' views, emotions, or feelings regarding the new solution. In case of any cause for concern, the prototype should be improved until it meets the intermediate needs of its users.
Iterations are also a common occurrence in this phase. Refinements and alterations are curved out to make sure that the final thing suits every employee in some understandable capacity.
Wrapping Up
Design thinking is crucial in any organizational setting in making sure that employees sync properly with the technology in place. This will go a long way in improving their productivity.
Tech Life in Oklahoma
University of Central Oklahoma formerly the "Normal School," was Oklahoma's first public school of higher education. It began as a teachers college, and has evolved into a premier institution of education in the state. In 2007, Oklahoma had one of the fastest growing economies in the U.S. ranking among the top states in per capita income growth and gross domestic product growth Jenks, a city in Tulsa County is home to the state's best variety of Antique and Gift shops, Galleries, Museums, Crafters Malls, and Collectible Retailers winning a the Antique Capital of Oklahoma.
We are imperfect beings in a very imperfect world, and the one thing we can count on is that things will go wrong, and that each and every one of us will have problems. Bob Parsons, Go Daddy Software
other Learning Options
Software developers near Oklahoma City have ample opportunities to meet like minded techie individuals, collaborate and expend their career choices by participating in Meet-Up Groups. The following is a list of Technology Groups in the area.
| Company Name | City | Industry | Secondary Industry |
| --- | --- | --- | --- |
| ONEOK, Inc. | Tulsa | Energy and Utilities | Gasoline and Oil Refineries |
| Devon Energy Corp | Oklahoma City | Energy and Utilities | Gas and Electric Utilities |
| Williams Companies, Inc. | Tulsa | Manufacturing | Chemicals and Petrochemicals |
| Chesapeake Energy Corporation | Oklahoma City | Energy and Utilities | Gas and Electric Utilities |
training details
locations, tags and why hsg
the hartmann software group advantage
A successful career as a software developer or other IT professional requires a solid understanding of software development processes, design patterns, enterprise application architectures, web services, security, networking and much more. The progression from novice to expert can be a daunting endeavor; this is especially true when traversing the learning curve without expert guidance. A common experience is that too much time and money is wasted on a career plan or application due to misinformation.
The Hartmann Software Group understands these issues and addresses them and others during any training engagement. Although no IT educational institution can guarantee career or application development success, HSG can get you closer to your goals at a far faster rate than self paced learning and, arguably, than the competition. Here are the reasons why we are so successful at teaching:
Learn from the experts.

We have provided software development and other IT related training to many major corporations in Oklahoma since 2002.
Our educators have years of consulting and training experience; moreover, we require each trainer to have cross-discipline expertise i.e. be Java and .NET experts so that you get a broad understanding of how

industry wide

experts work and think.

Discover tips and tricks about Agile/Scrum programming
Get your questions answered by easy to follow, organized Agile/Scrum experts
Get up to speed with vital Agile/Scrum programming tools
Save on travel expenses by learning right from your desk or home office. Enroll in an online instructor led class. Nearly all of our classes are offered in this way.
Prepare to hit the ground running for a new job or a new position
See the big picture and have the instructor fill in the gaps
We teach with sophisticated learning tools and provide excellent supporting course material
Books and course material are provided in advance
Get a book of your choice from the HSG Store as a gift from us when you register for a class
Gain a lot of practical skills in a short amount of time
We teach what we know…software
We care…
learn more
page tags
what brought you to visit us
Oklahoma City, Oklahoma Agile/Scrum Training , Oklahoma City, Oklahoma Agile/Scrum Training
Classes
, Oklahoma City, Oklahoma Agile/Scrum Training
Courses
, Oklahoma City, Oklahoma Agile/Scrum Training
Course
, Oklahoma City, Oklahoma Agile/Scrum Training
Seminar
training locations
Oklahoma cities where we offer Agile/Scrum Training Classes