Machine Learning Training Classes in Boston, Massachusetts
Learn Machine Learning in Boston, Massachusetts and surrounding areas via our hands-on, expert led courses. All of our classes are offered on an onsite, online and public instructor led basis. Here is a list of our current Machine Learning related training offerings in Boston, Massachusetts: Machine Learning Training
Boston Upcoming Instructor Led Online and Public Machine Learning Training Classes
Machine Learning Training Catalog
subcategories
cost: $ 2090
length: 2.5 day(s)
cost: $ 1690
length: 2 day(s)
cost: $ 2090
length: 3 day(s)
cost: $ 490
length: 1 day(s)
cost: $ 3170
length: 6 day(s)
Business Analysis Classes
cost: $ 1200
length: 3 day(s)
Python Classes
cost: $ 1190
length: 3 day(s)
cost: $ 1790
length: 3 day(s)
cost: $ 2090
length: 5 day(s)
Course Directory
[training on all levels]
Technical Training Courses
Software engineer/architect, System Admin ... Welcome!
Business Training Courses
Project Managers, Business Analysts, Paralegals ... Welcome!
Upcoming Classes
Gain insight and ideas from students with different perspectives and experiences.
Blog Entries
publications that: entertain, make you think, offer insight
From Brennan's Blog which is no longer up and running:
I use Remote Desktop all the time to work inside of my development systems hosted by Microsoft Virtual Server. I use the host system to browse the web for documentation and searches as I work and when I need to copy some text from the web browser I find many times the link between the host clipboard and the remote clipboard is broken. In the past I have read that somehow the remote clipboard utility, rdpclip.exe, gets locked and no longer allows the clipboard to be relayed between the host and the client environment. My only way to deal with it was to use the internet clipboard, cl1p.net. I would create my own space and use it to send content between environments. But that is a cumbersome step if you are doing it frequently.
The only way I really knew to fix the clipboard transfer was to close my session and restart it. That meant closing the tools I was using like Visual Studio, Management Studio and the other ancillary processes I have running as I work and then restarting all of it just to restore the clipboard. But today I found a good link on the Terminal Services Blog explaining that what is really happening. The clipboard viewer chain is somehow becoming unresponsive on the local or remote system and events on the clipboards are not being relayed between systems. It is not necessarily a lock being put in place but some sort of failed data transmission. It then goes on to explain the 2 steps you can take to restore the clipboard without restarting your session.
Use Task Manager to kill the rdpclip.exe process
Run rdpclip.exe to restart it
The clipboard communications should be restored. My clipboard is currently working because I just restarted my session to fix it, but I wanted to test these steps. I killed rdpclip.exe and started it and was able to copy/paste from the remote to the host system. The next time my clipboard dies I will have to check to see if these steps truly do work.
Controversy was recently courted as Southern California Edison (SCE) prepares to cut their own staff while looking to meet their staffing needs with offshore employees skilled in the field of "IT" or Informational Technology. This has been the second major utility company in the United States to take this path towards providing services to its consumers while holding current rates at consistent levels. SCE does not disclose the exact numbers of expected lay-offs, but the LA Times reports that it is in the hundreds. Utility companies tell their consumers that these moves are necessary as a hedge against inflation and to keep their services at rates that their customers can easily afford. Critics claim that the use of foreign workers is the first step to using an entirely foreign workforce and promoting large scale unemployment amongst American citizens. Often this has been seen as a conflict between national and international workers for the same jobs, salaries and careers.

It has been noted that this State of California utility company, much like other corporations that hire foreign workers does so primarily when there is a shortage of national citizens that can perform these jobs well. IT workers that are brought in with H-1B Visa work permits usually are college educated and hold expertise in technical areas and studies that local employees may not be especially trained in. Once again, critics decry the fact that these employees are not hired directly. On shore contracting companies operating in the continental United States are directly hired by the utility companies. These contracted companies then serve as "middle-men" and hire a wide range of foreign workers with H-1B paperwork so that they can move to the United States. The workers then perform a variety of jobs instead of American workers who were either born in the country or have achieved American citizenship on their own.
Needless to say, the amount of visas issued in a given year is a concern for U.S workers in various fields but particularly in Information Technology. As large corporations stack the employment deck with foreign workers who put in the hours for a fraction of the pay-rate for local employees, local IT professionals are finding it more difficult to find work nationally. They encounter rejections, endless interview processes or low –ball offers from companies and recruiting agencies looking to fill positions at a bare minimum cost for coveted skill-sets.

Meanwhile, an H-1B worker is a worker brought in on a temporary basis with a visa allowing them to work freely in the United States. Much like a student or travel visa, it is issued for on a calendar oriented basis. Applicants who successfully renew the visa for an extended period of time can expect to work in the United States for up to ten years. Although U.S companies hiring these employees may pay them less than their local employees, the salaries earned by H-1B Visa workers are almost always higher than these workers would earn in their own country of origin.

Both sides can agree on several issues. When it comes to these H-1B Visa workers, their assignments are generally of a contractual nature and require them to reside in this country for a period of months to years. However it is also an accepted fact that while they are in this country, they are responsible for paying rent, utilities and all other living expenses. As residents of the United States on a permanent basis, they are also liable for taxes on any salary they have earned while living here.
Dr. Norman Matloff, a professor at the University of California, Davis and writer on political matters believes the shortage to be fiction. In his writing for the University of Michigan Journal of Law Reform, he claims that "there has been no shortage of qualified American citizens to fill American computer-related jobs, and that the data offered as evidence of American corporations needing H-1B visas to address labor shortages was erroneous. The American Immigration Lawyers Association (AILA) agrees with him and describes the situation as a crisis. Likewise, other studies from Duke, Alfred P. Sloan Foundation and Georgetown University have disputed that in some years, the number of foreign programmers and engineers imported outnumbered the number of jobs created by the industry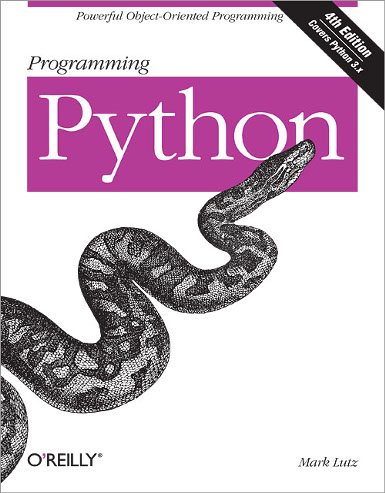 Python is an incredibly powerful and useful computer programming language that many of the biggest websites in the world rely on for their foundation. Python provides reliable results that are functional and involve a variety of dynamic scripted and non-scripted contexts. And because it is free and open source, it has remained a popular choice for a variety of different developers who are looking to build new sites on one of the most reliable languages available. Here is a look at 10 of the most famous software programs that are written in Python and what they do.

YouTube
If you love watching hours of homemade and professional quality video clips on YouTube, you can thank Python for giving you that option. The foundation for Python helped YouTube integrate streaming videos into their pages, as well as the ability to like videos and embed certain information. YouTube is one of the most popular sites on the Internet, and it runs off of one of the most powerful languages in Python.

DropBox
What started as a powerful app, DropBox is now used by a variety of individuals, businesses, companies, organizations and more. This program lets you save files to a cloud-based service, that you can then access from anywhere in the world. With Python at the root of DropBox, there is no longer a need for USB sticks or blank CDs, since you can now save and share everything with your cloud-based account.

Google
It takes a lot of power to be able to handle the most popular search engine in the entire world. That is why Google uses Python for its mainframe foundation, as well as in addition to various apps that it runs in conjunction with the main site. The ease that Google provides for finding certain information, would be impossible without Python at the core.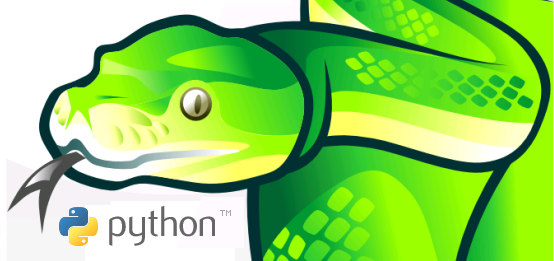 Quora
Got a question? Ask it on Quora. This site compiles a list of questions and answers that come from a community of individuals. Those questions are then organized by various members of the community, which puts the most relevant information at the top. The creators of Quora, who happened to be former Facebook employees, decided to use Python to help them create the world's best Magic 8 ball in Quora.

Instagram
If you love taking photos of your food or a new outfit and posting it online for all of your friends to see, you can thank Python for that ability. Granted, Instagram has both a very powerful app and a website, but the latter runs on Python language. The system allows for users to browse, find and post pictures that they like on the site.

BitTorrent
BitTorrent has evolved quite a bit in recent years, but its foundation and earlier years were built on Python. When it comes to one of the largest databases of knowledge, media and content, BitTorrent is the way to go. But you wouldn't be able to get any of those lectures or other legal stuff that you are downloading from BitTorrent, if it wasn't for Python.

Spotify
Spotify changed the music game when it allowed you to listen to ad-free music of your choice. This wasn't a program where you got to select a playlist, but rather full songs that you love, on repeat as many times as you can imagine, if you so desire. But whether you are rocking out to the latest K-Pop song from Psy or a classic jazz tune, you are doing so because Spotify was built on Python.

Reddit
Reddit is one of the biggest open communities on the web. You have a question, want to talk about something in specific, or find tons of information regarding a particular topic, you can just look on Reddit. The site relies on Python to help them store user names, categorize subreddits, upload links to GIFs and, of course, award gold to valued posters.

Yahoo Maps
Much like Google, Yahoo also uses Python for a variety of different resources. Most valued may be Yahoo Maps. The API and programming behind the maps program, which is built with Python, allows for users to find locations, get directions and even find reviews about local places.

Hipmunk
If you love to travel, you have likely come across Hipmunk. And while the site lets you save money on booking your itinerary through Hipmunk, it is Python that keeps everything organized. Python also helps sort the best discounts and rates, so you can get the best packages available.

Python is an incredibly powerful tool for web development. More and more sites rely on it, including 10 of the most powerful sites in the world that are listed here.
Related:

Current Active List of Organizations that use Python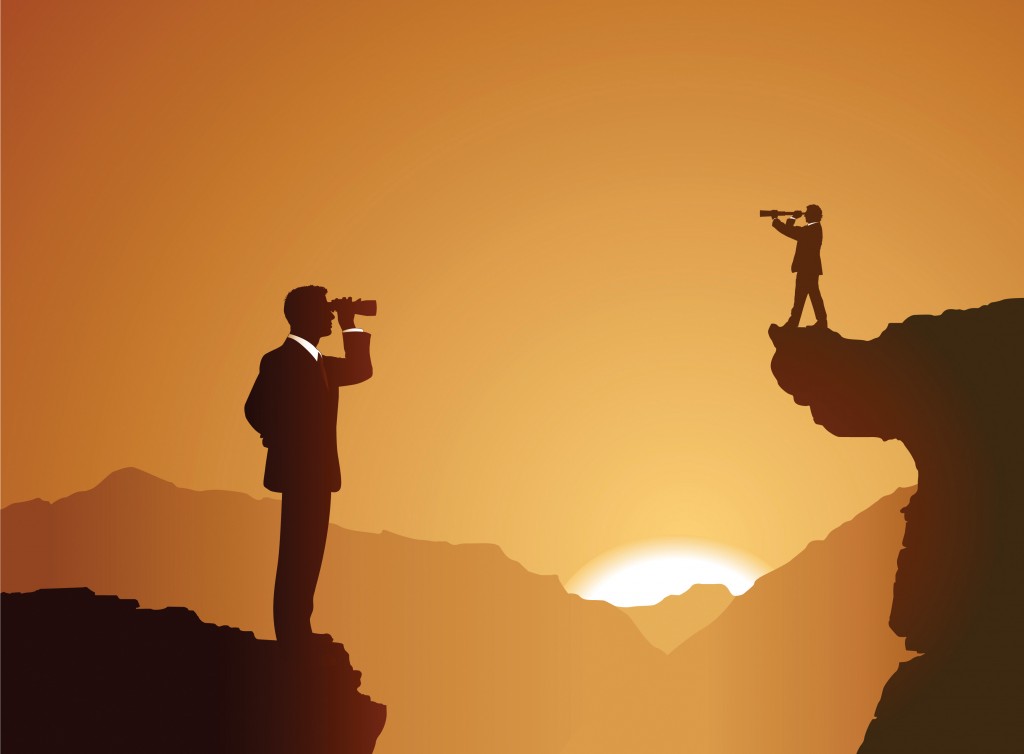 IT Outsourcing came to foray as a means for corporations to focus on critical business operations while having a specialized IT company take over the responsibility of managing the IT infrastructure and application development. For corporations especially in the developed countries, IT outsourcing provided two fold advantages, one was access to a highly talented pool of engineers and that too at a lower cost since countries like India were quickly growing their stature as an IT outsourcing hub.
IT Outsourcing is now as mainstream as ever and almost every leading organization outsources some or all parts of its IT infrastructure to a specialized company. It makes pure business sense and with tightening budget controls, IT outsourcing has become one of the strategic cost reduction driver for most organizations. Moreover, IT outsourcing is no more restricted to companies in USA & Europe outsourcing their IT projects to countries like India. Domestic companies within India itself actively use IT outsourcing including the Indian government like the India Post project given to TCS.
Is it then a no brainer that IT Outsourcing is critical to your business? Well, if it is cheaper and does not seem to have any inherent disadvantages why not!! Not really, IT Outsourcing despite proven benefits has its limitations and you should be cognizant be of the same before considering outsourcing your IT operations.
· Limitations in estimating the actual cost of IT outsourcing:Let's tackle the biggest driver of IT Outsourcing-Cost Savings. For anyone to estimate the cost savings from IT Outsourcing one needs to be able to predict the cost of outsourcing which then helps understand the cost savings from the same. Yes, at a higher level it is a matter of a simple $ per man-hour costs and IT outsourcing will appear to be cheaper in almost all cases. However, "hidden costs" are commonplace with IT outsourcing and it can be immensely difficult to accurately predict these hidden costs. For example, you need to be able to identify the costs of transitioning your in-house IT to an outsourcer, management overhead needed to manage the outsourcing relationship etc. In addition, IT outsourcing contracts are fixed at the start of the contract and as a result any additional requirement/change tends to be charged additionally. It is no surprise that IT requirements can change frequently and if your outsourcing contract doesn't account for flexibility, you might be limited in the actual cost savings you might make. There is no surprise that there have been so many instances of IT outsourcing projects overshooting their budgets by a huge margin such as the one government shared services project going 500 million pounds over budget
Tech Life in Massachusetts
It?s no wonder that Massachusetts is a hub of major activity in information technology with a collection of 121 institutions for higher education. In 2007 Mass. impressively scored the highest of all the states in math on the National Assessments of Educational Progress. Some fun facts about Massachusest: - The first U.S.Postal zip code in Massachusetts is 01001 at Agawam. - The Boston University Bridge on Commonwealth Avenue in Boston is the only place in the world where a boat can sail under a train driving under a car driving under an airplane.
Your most unhappy customers are your greatest source of learning. Bill Gates
other Learning Options
Software developers near Boston have ample opportunities to meet like minded techie individuals, collaborate and expend their career choices by participating in Meet-Up Groups. The following is a list of Technology Groups in the area.
| Company Name | City | Industry | Secondary Industry |
| --- | --- | --- | --- |
| Cabot Corporation | Boston | Telecommunications | Telephone Service Providers and Carriers |
| LPL Financial | Boston | Financial Services | Personal Financial Planning and Private Banking |
| NSTAR Gas and Electric Company | Westwood | Energy and Utilities | Gas and Electric Utilities |
| Cabot Corporation | Boston | Manufacturing | Plastics and Rubber Manufacturing |
| BJ's Wholesale Club, Inc. | Westborough | Retail | Department Stores |
| American Tower Corporation | Boston | Telecommunications | Telecommunications Equipment and Accessories |
| Hologic, Inc. | Bedford | Healthcare, Pharmaceuticals and Biotech | Medical Devices |
| Global Partners LP | Waltham | Retail | Gasoline Stations |
| Northeast Utilities | Boston | Energy and Utilities | Gas and Electric Utilities |
| Liberty Mutual Holding Company | Boston | Financial Services | Insurance and Risk Management |
| Staples Inc. | Framingham | Computers and Electronics | Office Machinery and Equipment |
| Thermo Fisher Scientific Inc. | Waltham | Healthcare, Pharmaceuticals and Biotech | Medical Devices |
| Hanover Insurance Group, Inc. | Worcester | Financial Services | Insurance and Risk Management |
| The TJX Companies, Inc. | Framingham | Retail | Department Stores |
| Iron Mountain, Inc. | Boston | Software and Internet | Data Analytics, Management and Storage |
| Massachusetts Mutual Financial Group | Springfield | Financial Services | Insurance and Risk Management |
| Beacon Roofing Supply, Inc. | Peabody | Manufacturing | Concrete, Glass, and Building Materials |
| Raytheon Company | Waltham | Software and Internet | Software |
| Analog Devices, Inc. | Norwood | Computers and Electronics | Consumer Electronics, Parts and Repair |
| Biogen Idec Inc. | Weston | Healthcare, Pharmaceuticals and Biotech | Biotechnology |
| Boston Scientific Corporation | Natick | Healthcare, Pharmaceuticals and Biotech | Medical Supplies and Equipment |
| PerkinElmer, Inc. | Waltham | Computers and Electronics | Instruments and Controls |
| State Street Corporation | Boston | Financial Services | Trust, Fiduciary, and Custody Activities |
| EMC Corporation | Hopkinton | Computers and Electronics | Networking Equipment and Systems |
training details
locations, tags and why hsg
the hartmann software group advantage
A successful career as a software developer or other IT professional requires a solid understanding of software development processes, design patterns, enterprise application architectures, web services, security, networking and much more. The progression from novice to expert can be a daunting endeavor; this is especially true when traversing the learning curve without expert guidance. A common experience is that too much time and money is wasted on a career plan or application due to misinformation.
The Hartmann Software Group understands these issues and addresses them and others during any training engagement. Although no IT educational institution can guarantee career or application development success, HSG can get you closer to your goals at a far faster rate than self paced learning and, arguably, than the competition. Here are the reasons why we are so successful at teaching:
Learn from the experts.

We have provided software development and other IT related training to many major corporations in Massachusetts since 2002.
Our educators have years of consulting and training experience; moreover, we require each trainer to have cross-discipline expertise i.e. be Java and .NET experts so that you get a broad understanding of how

industry wide

experts work and think.

Discover tips and tricks about Machine Learning programming
Get your questions answered by easy to follow, organized Machine Learning experts
Get up to speed with vital Machine Learning programming tools
Save on travel expenses by learning right from your desk or home office. Enroll in an online instructor led class. Nearly all of our classes are offered in this way.
Prepare to hit the ground running for a new job or a new position
See the big picture and have the instructor fill in the gaps
We teach with sophisticated learning tools and provide excellent supporting course material
Books and course material are provided in advance
Get a book of your choice from the HSG Store as a gift from us when you register for a class
Gain a lot of practical skills in a short amount of time
We teach what we know…software
We care…
learn more
page tags
what brought you to visit us
Boston, Massachusetts Machine Learning Training , Boston, Massachusetts Machine Learning Training
Classes
, Boston, Massachusetts Machine Learning Training
Courses
, Boston, Massachusetts Machine Learning Training
Course
, Boston, Massachusetts Machine Learning Training
Seminar
training locations
Massachusetts cities where we offer Machine Learning Training Classes