.NET Training Classes in Springfield, Massachusetts
Learn .NET in Springfield, Massachusetts and surrounding areas via our hands-on, expert led courses. All of our classes either are offered on an onsite, online or public instructor led basis. Here is a list of our current .NET related training offerings in Springfield, Massachusetts: .NET Training
Springfield Upcoming Instructor Led Online and Public .NET Training Classes
Course Directory
[training on all levels]
Technical Training Courses
Software engineer/architect, System Admin ... Welcome!
Business Training Courses
Project Managers, Business Analysts, Paralegals ... Welcome!
Upcoming Classes
Gain insight and ideas from students with different perspectives and experiences.
Blog Entries
publications that: entertain, make you think, offer insight
From Brennan's Blog which is no longer up and running:
I use Remote Desktop all the time to work inside of my development systems hosted by Microsoft Virtual Server. I use the host system to browse the web for documentation and searches as I work and when I need to copy some text from the web browser I find many times the link between the host clipboard and the remote clipboard is broken. In the past I have read that somehow the remote clipboard utility, rdpclip.exe, gets locked and no longer allows the clipboard to be relayed between the host and the client environment. My only way to deal with it was to use the internet clipboard, cl1p.net. I would create my own space and use it to send content between environments. But that is a cumbersome step if you are doing it frequently.
The only way I really knew to fix the clipboard transfer was to close my session and restart it. That meant closing the tools I was using like Visual Studio, Management Studio and the other ancillary processes I have running as I work and then restarting all of it just to restore the clipboard. But today I found a good link on the Terminal Services Blog explaining that what is really happening. The clipboard viewer chain is somehow becoming unresponsive on the local or remote system and events on the clipboards are not being relayed between systems. It is not necessarily a lock being put in place but some sort of failed data transmission. It then goes on to explain the 2 steps you can take to restore the clipboard without restarting your session.
Use Task Manager to kill the rdpclip.exe process
Run rdpclip.exe to restart it
The clipboard communications should be restored. My clipboard is currently working because I just restarted my session to fix it, but I wanted to test these steps. I killed rdpclip.exe and started it and was able to copy/paste from the remote to the host system. The next time my clipboard dies I will have to check to see if these steps truly do work.
What are the three most important things non-programmers should know about programming?

Written by Brian Knapp, credit and reprint CodeCareerGenius
Since you asked for the three most important things that non-programmers should know about, and I've spent most of my career working with more non-programmers than programmers, I have a few interesting things that would help.
Number One - It Is Impossible To Accurately Estimate Software Projects
No matter what is tried. No matter what tool, agile approach, or magic fairy dust people try to apply to creating software… accurately predicting software project timelines is basically impossible.
There are many good reasons for this. Usually, requirements and feature ideas change on a daily/weekly basis. Often it is impossible to know what needs to be done without actually digging into the code itself. Debugging and QA can take an extraordinary amount of time.
And worst of all…
Project Managers are always pushing for shorter timelines. They largely have no respect for reality. So, at some point they are given estimates just to make them feel better about planning.
No matter how much planning and estimation you do, it will be wrong. At best it will be directionally correct +/- 300% of what you estimated. So, a one year project could actually take anywhere between 0 and 5 years, maybe even 10 years.
If you think I'm joking, look at how many major ERP projects that go over time and over budget by many years and many hundreds of millions of dollars. Look at the F-35 fighter jet software issues.
Or in the small, you can find many cases where a "simple bug fix" can take days when you thought it was hours.
All estimates are lies made up to make everyone feel better. I've never met a developer or manager who could accurately estimate software projects even as well as the local weatherman(or woman) predicts the weather.
Number Two - Productivity Is Unevenly Distributed
What if I told you that in the average eight hour work day the majority of the work will get done in a 30 minute timeframe? Sound crazy?
Well, for most programmers there is a 30–90 minute window where you are extraordinarily productive. We call this the flow state.
Being in the flow state is wonderful and amazing. It often is where the "magic" of building software happens.
Getting into flow can be difficult. It's akin to meditation in that you have to have a period of uninterrupted focus of say 30 minutes to "get in" the flow, but a tiny interruption can pull you right out.
Now consider the modern workplace environment. Programmers work in open office environments where they are invited to distract each other constantly.
Most people need a 1–2 hour uninterrupted block to get 30–90 minutes of flow.
Take the 8 hour day and break it in half with a lunch break, and then pile in a few meetings and all of a sudden you are lucky to get one decent flow state session in place.
That is why I say that most of the work that gets done happens in a 30 minute timeframe. The other 7–8 hours are spent being distracted, answering email, going to meetings, hanging around the water cooler, going to the bathroom, and trying to remember what you were working on before all these distractions.
Ironically, writers, musicians, and other creative professionals have their own version of this problem and largely work alone and away from other people when they are creating new things.
Someday the programming world might catch on, but I doubt it.
Even if this became obvious, it doesn't sit well with most companies to think that programmers would be paid for an 8 hour day and only be cranking out code for a few hours on a good day. Some corporate middle manager would probably get the bright idea to have mandatory flow state training where a guru came in and then there would be a corporate policy from a pointy haired boss mandating that programmers are now required to spend 8 hours a day in flow state and they must fill out forms to track their time and notify their superiors of their flow state activities, otherwise there would be more meetings about the current flow state reports not being filed correctly and that programmers were spending too much time "zoning out" instead of being in flow.
Thus, programmers would spent 7–8 hours a day pretending to be in flow state, reporting on their progress, and getting all their work done in 30 minutes of accidental flow state somewhere in the middle of all that flow state reporting.
If you think I'm joking about this, I'm not. I promise you this is what would happen to any company of more than 2 employees. (Even the ones run by programmers.)
Number Three - It Will Cost 10x What You Think
Being a programmer, I get a lot of non-programmers telling me about their brilliant app ideas. Usually they want me to build something for free and are so generous as to pay me up to 5% of the profits for doing 100% of the work.
Their ideas are just that good.
Now, I gently tell them that I'm not interested in building anything for free.
At that point they get angry, but a few ask how much it will cost. I give them a reasonable (and very incorrect) estimate of what it would cost to create the incredibly simple version of their app idea.
Let's say it's some number like $25,000.
They look at me like I'm a lunatic, and so I explain how much it costs to hire a contract programmer and how long it will actually take. For example's sake let's say it is $100/hr for 250 hours.
To be clear, these are made up numbers and bad estimates (See Number One for details…)
In actuality, to build the actual thing they want might cost $250,000, or even $2,500,000 when it's all said and done.
Building software can be incredibly complex and expensive. What most people can't wrap their head around is the fact that a company like Google, Apple, or Microsoft has spent BILLIONS of dollars to create something that looks so simple to the end user.
Somehow, the assumption is that something that looks simple is cheap and fast to build.
Building something simple and easy for the end user is time consuming and expensive. Most people just can't do it.
So, the average person with a brilliant app idea thinks it will cost a few hundred or maybe a few thousand dollars to make and it will be done in a weekend is so off the mark it's not worth considering their ideas.
And programmers are too eager to play along with these bad ideas (by making bad estimates and under charging for their time) that this notion is perpetuated to the average non-programmer.
So, a good rule of thumb is that software will cost 10 times as much as you think and take 10 times as long to finish.
And that leads to a bonus point…
BONUS - Software Is Never Done
Programmers never complete a software project, they only stop working on it. Software is never done.
I've worked at many software companies and I've never seen a software project "completed".
Sure, software gets released and used. But, it is always changing, being updated, bugs get fixed, and there are always new customer requests for features.
Look at your favorite software and you'll quickly realize how true this is. Facebook, Instagram, Google Search, Google Maps, GMail, iOS, Android, Windows, and now even most video games are never done.
There are small armies of developers just trying to keep all the software you use every day stable and bug free. Add on the fact that there are always feature requests, small changes, and new platforms to deal with, it's a treadmill.
So, the only way out of the game is to stop working on software. At that point, the software begins to decay until it is no longer secure or supported.
Think about old Windows 3.1 software or maybe old Nintendo Cartridge video games. The current computers and video game consoles don't even attempt to run that software anymore.
You can't put an old video game in your new Nintendo Switch and have it "just work". That is what happens when you think software is done.
When programmers stop working on software the software starts to die. The code itself is probably fine, but all the other software keeps moving forward until your software is no longer compatible with the current technology.
So, those are the four most important things that non-programmers should know about programming. I know you asked for only three, so I hope the bonus was valuable to you as well.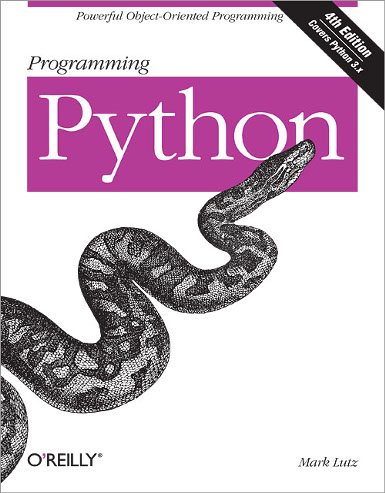 Python is an incredibly powerful and useful computer programming language that many of the biggest websites in the world rely on for their foundation. Python provides reliable results that are functional and involve a variety of dynamic scripted and non-scripted contexts. And because it is free and open source, it has remained a popular choice for a variety of different developers who are looking to build new sites on one of the most reliable languages available. Here is a look at 10 of the most famous software programs that are written in Python and what they do.

YouTube
If you love watching hours of homemade and professional quality video clips on YouTube, you can thank Python for giving you that option. The foundation for Python helped YouTube integrate streaming videos into their pages, as well as the ability to like videos and embed certain information. YouTube is one of the most popular sites on the Internet, and it runs off of one of the most powerful languages in Python.

DropBox
What started as a powerful app, DropBox is now used by a variety of individuals, businesses, companies, organizations and more. This program lets you save files to a cloud-based service, that you can then access from anywhere in the world. With Python at the root of DropBox, there is no longer a need for USB sticks or blank CDs, since you can now save and share everything with your cloud-based account.

Google
It takes a lot of power to be able to handle the most popular search engine in the entire world. That is why Google uses Python for its mainframe foundation, as well as in addition to various apps that it runs in conjunction with the main site. The ease that Google provides for finding certain information, would be impossible without Python at the core.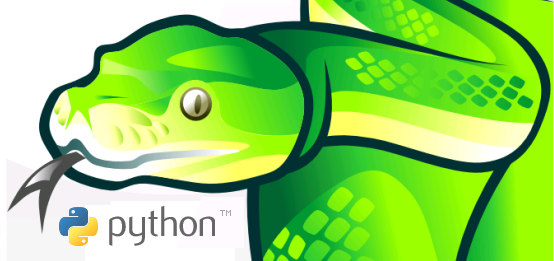 Quora
Got a question? Ask it on Quora. This site compiles a list of questions and answers that come from a community of individuals. Those questions are then organized by various members of the community, which puts the most relevant information at the top. The creators of Quora, who happened to be former Facebook employees, decided to use Python to help them create the world's best Magic 8 ball in Quora.

Instagram
If you love taking photos of your food or a new outfit and posting it online for all of your friends to see, you can thank Python for that ability. Granted, Instagram has both a very powerful app and a website, but the latter runs on Python language. The system allows for users to browse, find and post pictures that they like on the site.

BitTorrent
BitTorrent has evolved quite a bit in recent years, but its foundation and earlier years were built on Python. When it comes to one of the largest databases of knowledge, media and content, BitTorrent is the way to go. But you wouldn't be able to get any of those lectures or other legal stuff that you are downloading from BitTorrent, if it wasn't for Python.

Spotify
Spotify changed the music game when it allowed you to listen to ad-free music of your choice. This wasn't a program where you got to select a playlist, but rather full songs that you love, on repeat as many times as you can imagine, if you so desire. But whether you are rocking out to the latest K-Pop song from Psy or a classic jazz tune, you are doing so because Spotify was built on Python.

Reddit
Reddit is one of the biggest open communities on the web. You have a question, want to talk about something in specific, or find tons of information regarding a particular topic, you can just look on Reddit. The site relies on Python to help them store user names, categorize subreddits, upload links to GIFs and, of course, award gold to valued posters.

Yahoo Maps
Much like Google, Yahoo also uses Python for a variety of different resources. Most valued may be Yahoo Maps. The API and programming behind the maps program, which is built with Python, allows for users to find locations, get directions and even find reviews about local places.

Hipmunk
If you love to travel, you have likely come across Hipmunk. And while the site lets you save money on booking your itinerary through Hipmunk, it is Python that keeps everything organized. Python also helps sort the best discounts and rates, so you can get the best packages available.

Python is an incredibly powerful tool for web development. More and more sites rely on it, including 10 of the most powerful sites in the world that are listed here.
Related:

Current Active List of Organizations that use Python
It is hard not to wonder how current technology would have altered the events surrounding the tragic death of John F. Kennedy. On the afternoon of November 22, 1963, shots rang out in Dallas, TX, taking the life of JFK, one of the most beloved Americans. Given the same circumstances today, surely the advances in IT alone, would have drastically changed the outcome of that horrible day. Would the government have recognized that there was a viable threat looming over JFK? Would local and government agencies have been more prepared for a possible assassination attempt? Would the assortment of everyday communication devices assisted in the prevention of the assassination, not to mention, provided greater resources into the investigation? With all that the IT world has to offer today, how would it have altered the JFK tragedy?
As many conspiracy theories have rocked the foundation of the official story presented by government agencies, realization of the expansive nature of technology provides equal consideration as to how the event would have been changed had this technology been available during the time of the shooting. There were T.V. cameras, home 8mm recorders, even single shot-hand held cameras snapping away as the car caravan approached. Yet, there remains little documentation of the shooting and even less information pertaining to the precautions taken by officials prior to JFK's arrival. Theorists consider these possibilities along with how the world would have turned out had the great John F. Kennedynever been assassinated on that day.
Tech Life in Massachusetts
It?s no wonder that Massachusetts is a hub of major activity in information technology with a collection of 121 institutions for higher education. In 2007 Mass. impressively scored the highest of all the states in math on the National Assessments of Educational Progress. Some fun facts about Massachusest: - The first U.S.Postal zip code in Massachusetts is 01001 at Agawam. - The Boston University Bridge on Commonwealth Avenue in Boston is the only place in the world where a boat can sail under a train driving under a car driving under an airplane.
Who cares how it works, just as long as it gives the right answer? Jeff Scholnik
other Learning Options
Software developers near Springfield have ample opportunities to meet like minded techie individuals, collaborate and expend their career choices by participating in Meet-Up Groups. The following is a list of Technology Groups in the area.
| Company Name | City | Industry | Secondary Industry |
| --- | --- | --- | --- |
| Cabot Corporation | Boston | Telecommunications | Telephone Service Providers and Carriers |
| LPL Financial | Boston | Financial Services | Personal Financial Planning and Private Banking |
| NSTAR Gas and Electric Company | Westwood | Energy and Utilities | Gas and Electric Utilities |
| Cabot Corporation | Boston | Manufacturing | Plastics and Rubber Manufacturing |
| BJ's Wholesale Club, Inc. | Westborough | Retail | Department Stores |
| American Tower Corporation | Boston | Telecommunications | Telecommunications Equipment and Accessories |
| Hologic, Inc. | Bedford | Healthcare, Pharmaceuticals and Biotech | Medical Devices |
| Global Partners LP | Waltham | Retail | Gasoline Stations |
| Northeast Utilities | Boston | Energy and Utilities | Gas and Electric Utilities |
| Liberty Mutual Holding Company | Boston | Financial Services | Insurance and Risk Management |
| Staples Inc. | Framingham | Computers and Electronics | Office Machinery and Equipment |
| Thermo Fisher Scientific Inc. | Waltham | Healthcare, Pharmaceuticals and Biotech | Medical Devices |
| Hanover Insurance Group, Inc. | Worcester | Financial Services | Insurance and Risk Management |
| The TJX Companies, Inc. | Framingham | Retail | Department Stores |
| Iron Mountain, Inc. | Boston | Software and Internet | Data Analytics, Management and Storage |
| Massachusetts Mutual Financial Group | Springfield | Financial Services | Insurance and Risk Management |
| Beacon Roofing Supply, Inc. | Peabody | Manufacturing | Concrete, Glass, and Building Materials |
| Raytheon Company | Waltham | Software and Internet | Software |
| Analog Devices, Inc. | Norwood | Computers and Electronics | Consumer Electronics, Parts and Repair |
| Biogen Idec Inc. | Weston | Healthcare, Pharmaceuticals and Biotech | Biotechnology |
| Boston Scientific Corporation | Natick | Healthcare, Pharmaceuticals and Biotech | Medical Supplies and Equipment |
| PerkinElmer, Inc. | Waltham | Computers and Electronics | Instruments and Controls |
| State Street Corporation | Boston | Financial Services | Trust, Fiduciary, and Custody Activities |
| EMC Corporation | Hopkinton | Computers and Electronics | Networking Equipment and Systems |
training details
locations, tags and why hsg
the hartmann software group advantage
A successful career as a software developer or other IT professional requires a solid understanding of software development processes, design patterns, enterprise application architectures, web services, security, networking and much more. The progression from novice to expert can be a daunting endeavor; this is especially true when traversing the learning curve without expert guidance. A common experience is that too much time and money is wasted on a career plan or application due to misinformation.
The Hartmann Software Group understands these issues and addresses them and others during any training engagement. Although no IT educational institution can guarantee career or application development success, HSG can get you closer to your goals at a far faster rate than self paced learning and, arguably, than the competition. Here are the reasons why we are so successful at teaching:
Learn from the experts.

We have provided software development and other IT related training to many major corporations in Massachusetts since 2002.
Our educators have years of consulting and training experience; moreover, we require each trainer to have cross-discipline expertise i.e. be Java and .NET experts so that you get a broad understanding of how

industry wide

experts work and think.

Discover tips and tricks about .NET programming
Get your questions answered by easy to follow, organized .NET experts
Get up to speed with vital .NET programming tools
Save on travel expenses by learning right from your desk or home office. Enroll in an online instructor led class. Nearly all of our classes are offered in this way.
Prepare to hit the ground running for a new job or a new position
See the big picture and have the instructor fill in the gaps
We teach with sophisticated learning tools and provide excellent supporting course material
Books and course material are provided in advance
Get a book of your choice from the HSG Store as a gift from us when you register for a class
Gain a lot of practical skills in a short amount of time
We teach what we know…software
We care…
learn more
page tags
what brought you to visit us
Springfield, Massachusetts .NET Training , Springfield, Massachusetts .NET Training
Classes
, Springfield, Massachusetts .NET Training
Courses
, Springfield, Massachusetts .NET Training
Course
, Springfield, Massachusetts .NET Training
Seminar
training locations
Massachusetts cities where we offer .NET Training Classes