Security Training Classes in Missoula, Montana
Learn Security in Missoula, Montana and surrounding areas via our hands-on, expert led courses. All of our classes either are offered on an onsite, online or public instructor led basis. Here is a list of our current Security related training offerings in Missoula, Montana: Security Training
Course Directory
[training on all levels]
Technical Training Courses
Software engineer/architect, System Admin ... Welcome!
Business Training Courses
Project Managers, Business Analysts, Paralegals ... Welcome!
Upcoming Classes
Gain insight and ideas from students with different perspectives and experiences.
Blog Entries
publications that: entertain, make you think, offer insight
I've been a technical recruiter for several years, let's just say a long time. I'll never forget how my first deal went bad and the lesson I learned from that experience. I was new to recruiting but had been a very good sales person in my previous position. I was about to place my first contractor on an assignment. I thought everything was fine. I nurtured and guided my candidate through the interview process with constant communication throughout. The candidate was very responsive throughout the process. From my initial contact with him, to the phone interview all went well and now he was completing his onsite interview with the hiring manager.
Shortly thereafter, I received the call from the hiring manager that my candidate was the chosen one for the contract position, I was thrilled. All my hard work had paid off. I was going to be a success at this new game! The entire office was thrilled for me, including my co-workers and my bosses. I made a good win-win deal. It was good pay for my candidate and a good margin for my recruiting firm. Everyone was happy.
I left a voicemail message for my candidate so I could deliver the good news. He had agreed to call me immediately after the interview so I could get his assessment of how well it went. Although, I heard from the hiring manager, there was no word from him. While waiting for his call back, I received a call from a Mercedes dealership to verify his employment for a car he was trying to lease. Technically he wasn't working for us as he had not signed the contract yet…. nor, had he discussed this topic with me. I told the Mercedes office that I would get back to them. Still not having heard back from the candidate, I left him another message and mentioned the call I just received. Eventually he called back. He wanted more money.
I told him that would be impossible as he and I had previously agreed on his hourly rate and it was fine with him. I asked him what had changed since that agreement. He said he made had made much more money in doing the same thing when he lived in California. I reminded him this is a less costly marketplace than where he was living in California. I told him if he signed the deal I would be able to call the car dealership back and confirm that he was employed with us. He agreed to sign the deal.
The original article was posted by Michael Veksler on Quora
A very well known fact is that code is written once, but it is read many times. This means that a good developer, in any language, writes understandable code. Writing understandable code is not always easy, and takes practice. The difficult part, is that you read what you have just written and it makes perfect sense to you, but a year later you curse the idiot who wrote that code, without realizing it was you.
The best way to learn how to write readable code, is to collaborate with others. Other people will spot badly written code, faster than the author. There are plenty of open source projects, which you can start working on and learn from more experienced programmers.
Readability is a tricky thing, and involves several aspects:
Never surprise the reader of your code, even if it will be you a year from now. For example, don't call a function max() when sometimes it returns the minimum().
Be consistent, and use the same conventions throughout your code. Not only the same naming conventions, and the same indentation, but also the same semantics. If, for example, most of your functions return a negative value for failure and a positive for success, then avoid writing functions that return false on failure.
Write short functions, so that they fit your screen. I hate strict rules, since there are always exceptions, but from my experience you can almost always write functions short enough to fit your screen. Throughout my carrier I had only a few cases when writing short function was either impossible, or resulted in much worse code.
Use descriptive names, unless this is one of those standard names, such as i or it in a loop. Don't make the name too long, on one hand, but don't make it cryptic on the other.
Define function names by what they do, not by what they are used for or how they are implemented. If you name functions by what they do, then code will be much more readable, and much more reusable.
Avoid global state as much as you can. Global variables, and sometimes attributes in an object, are difficult to reason about. It is difficult to understand why such global state changes, when it does, and requires a lot of debugging.
As Donald Knuth wrote in one of his papers: "Early optimization is the root of all evil". Meaning, write for readability first, optimize later.
The opposite of the previous rule: if you have an alternative which has similar readability, but lower complexity, use it. Also, if you have a polynomial alternative to your exponential algorithm (when N > 10), you should use that.
Use standard library whenever it makes your code shorter; don't implement everything yourself. External libraries are more problematic, and are both good and bad. With external libraries, such as boost, you can save a lot of work. You should really learn boost, with the added benefit that the c++ standard gets more and more form boost. The negative with boost is that it changes over time, and code that works today may break tomorrow. Also, if you try to combine a third-party library, which uses a specific version of boost, it may break with your current version of boost. This does not happen often, but it may.
Don't blindly use C++ standard library without understanding what it does - learn it. You look at std::vector::push_back() documentation at it tells you that its complexity is O(1), amortized. What does that mean? How does it work? What are benefits and what are the costs? Same with std::map, and with std::unordered_map. Knowing the difference between these two maps, you'd know when to use each one of them.
Never call new or delete directly, use std::make_unique and [cost c++]std::make_shared[/code] instead. Try to implement usique_ptr, shared_ptr, weak_ptr yourself, in order to understand what they actually do. People do dumb things with these types, since they don't understand what these pointers are.
Every time you look at a new class or function, in boost or in std, ask yourself "why is it done this way and not another?". It will help you understand trade-offs in software development, and will help you use the right tool for your job. Don't be afraid to peek into the source of boost and the std, and try to understand how it works. It will not be easy, at first, but you will learn a lot.
Know what complexity is, and how to calculate it. Avoid exponential and cubic complexity, unless you know your N is very low, and will always stay low.
Learn data-structures and algorithms, and know them. Many people think that it is simply a wasted time, since all data-structures are implemented in standard libraries, but this is not as simple as that. By understanding data-structures, you'd find it easier to pick the right library. Also, believe it or now, after 25 years since I learned data-structures, I still use this knowledge. Half a year ago I had to implemented a hash table, since I needed fast serialization capability which the available libraries did not provide. Now I am writing some sort of interval-btree, since using std::map, for the same purpose, turned up to be very very slow, and the performance bottleneck of my code.
Notice that you can't just find interval-btree on Wikipedia, or stack-overflow. The closest thing you can find is Interval tree, but it has some performance drawbacks. So how can you implement an interval-btree, unless you know what a btree is and what an interval-tree is? I strongly suggest, again, that you learn and remember data-structures.
These are the most important things, which will make you a better programmer. The other things will follow.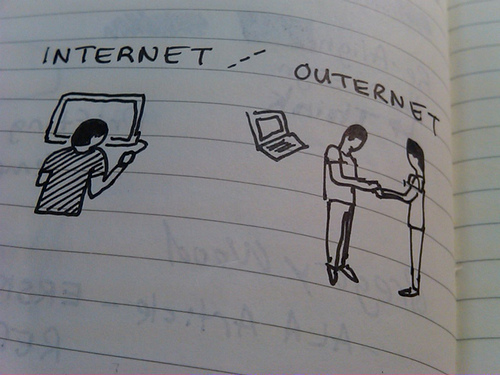 IT jobs are without a doubt some of the highest paying jobs with information architects, data-security analysts and UX designers taking home $100,000 or more a year. But then again, these are high demand; high expertise jobs so don't jump with joy as yet. But like every job and IT industry to be specific, not everyone commands such higher salaries. There are a large number of IT professionals who at some point of their career feel that their salaries have hit a standstill. Even if you are an IT professional and a great one at that, your technical expertise alone may not help you exceed the IT earning barrier. To continuously exceed your salaries, you need to work hard and smart. Here is how you can exceed the earning barrier in IT.
· Gain Business Knowledge and Move Up The Management Ladder: IT departments for the most part are considered a part of "back office" operations. What this means is that despite being a core part of the business, IT professionals do not often get enough say in revenue generating components of the business and as a result seldom have a chance to take up senior management roles. So if you do not want to stay content with a project manager or senior project management salary, invest time and money in gaining business knowledge. It could be through a formal business degree, online training courses or just by keeping your eyes and ears open while in the organization. Having the technical experience with business knowledge will instantly make you stand apart and open the doors for you to draw senior management salaries. For example, a survey conducted highlighted that CIOs were the biggest salary winners which clearly demonstrates the value of technical and business knowledge
· Gain expertise on the "Hot" Technologies and Keep Learning: Say you are an expert in Java and draw a respectable salary in the industry. However, someone with less years of experience than you joins the organization and draws a higher salary than you! Why you ask. It could very well be because he/she is an expert in say big data technology such as Hadoop. Information Technology is one of the most dynamic industries with new technologies and languages coming up every now and then. When a new technology comes to the foray and gains traction, there is an instant demand-supply gap created which means that those with the specific skill sets are in a position to demand high salaries. If you have to break the IT earning barrier, always be ready to reinvent yourself by learning new technologies and this way you will be well positioned to jump on the high paying opportunities in the IT industry
· Work On Your Own Side Projects: This one might seem controversial but let me clarify that I do not mean doing freelance work because even though your organization may never find out, it is ethically in breach of contract with your contract. If you have been lucky enough to be trained in some web based technologies such as Java, .NET or even HTML etc. spare sometime after office to build your own side projects. They could be very small projects tackling some problem that only you might have but there are multiple benefits of developing side projects. Worst case scenario, you will improve your technical skills. On the up side, you might end up creating your own business. A lot of technology start-ups were actually side projects the founders tinkered on with while they were employed full-time. You may not always succeed but there is no downside to the same
One of the biggest challenges in pursuing a career in software development is to figure out which language you want to work. In addition to commonly used software programming languages like C, C++, Java a lot of new programming languages such as Python, Ruby on Rails have surfaced especially because they are used by a lot of consumer based start-ups these days.
With so many front and back end languages, the choice of learning Java is a failsafe decision and mastering Java can ensure that you have a bright future in software programming.
What is Java
Java is a computer programming language that is designed to be platform independent meaning that the language can virtually run on any hardware platform. This platform independence and an object oriented framework make Java the preferred language of development especially for client-server web applications.
Tech Life in Montana
According to the Nielsen Media Research, as of 2010 Missoula is 166th largest media market in the U.S. Some famous Montanans are: Actors? Gary Cooper, Dirk Benedict and Myrna Loy, George Montgomery Authors/journalists?Dorothy Baker, Chet Huntley, Will James Film makers?David Lynch Daredevil motorcyclist, Evel Knievel
Thinking is more interesting than knowing, but less interesting than looking. ~ Johann Wolfgang von Goethe
other Learning Options
Software developers near Missoula have ample opportunities to meet like minded techie individuals, collaborate and expend their career choices by participating in Meet-Up Groups. The following is a list of Technology Groups in the area.
training details
locations, tags and why hsg
the hartmann software group advantage
A successful career as a software developer or other IT professional requires a solid understanding of software development processes, design patterns, enterprise application architectures, web services, security, networking and much more. The progression from novice to expert can be a daunting endeavor; this is especially true when traversing the learning curve without expert guidance. A common experience is that too much time and money is wasted on a career plan or application due to misinformation.
The Hartmann Software Group understands these issues and addresses them and others during any training engagement. Although no IT educational institution can guarantee career or application development success, HSG can get you closer to your goals at a far faster rate than self paced learning and, arguably, than the competition. Here are the reasons why we are so successful at teaching:
Learn from the experts.

We have provided software development and other IT related training to many major corporations in Montana since 2002.
Our educators have years of consulting and training experience; moreover, we require each trainer to have cross-discipline expertise i.e. be Java and .NET experts so that you get a broad understanding of how

industry wide

experts work and think.

Discover tips and tricks about Security programming
Get your questions answered by easy to follow, organized Security experts
Get up to speed with vital Security programming tools
Save on travel expenses by learning right from your desk or home office. Enroll in an online instructor led class. Nearly all of our classes are offered in this way.
Prepare to hit the ground running for a new job or a new position
See the big picture and have the instructor fill in the gaps
We teach with sophisticated learning tools and provide excellent supporting course material
Books and course material are provided in advance
Get a book of your choice from the HSG Store as a gift from us when you register for a class
Gain a lot of practical skills in a short amount of time
We teach what we know…software
We care…
learn more
page tags
what brought you to visit us
Missoula, Montana Security Training , Missoula, Montana Security Training
Classes
, Missoula, Montana Security Training
Courses
, Missoula, Montana Security Training
Course
, Missoula, Montana Security Training
Seminar
training locations
Montana cities where we offer Security Training Classes