Microsoft Windows Server Training Classes in Richmond, Virginia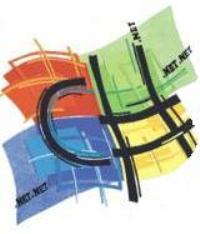 Learn Microsoft Windows Server in Richmond, Virginia and surrounding areas via our hands-on, expert led courses. All of our classes are offered on an onsite, online and public instructor led basis. Here is a list of our current Microsoft Windows Server related training offerings in Richmond, Virginia: Microsoft Windows Server Training
Richmond Upcoming Instructor Led Online and Public Microsoft Windows Server Training Classes
Course Directory
[training on all levels]
Technical Training Courses
Software engineer/architect, System Admin ... Welcome!
Business Training Courses
Project Managers, Business Analysts, Paralegals ... Welcome!
Upcoming Classes
Gain insight and ideas from students with different perspectives and experiences.
Blog Entries
publications that: entertain, make you think, offer insight
Anonymous reprint from Quora (career advice)
Occasionally we come across a unique profound perspective that makes one stop and really listen. The following advice is one such as this.
Small actions compound: Reputation, career trajectory, and how others perceive you in the workplace can come down to a handful of things/moments that seem inconsequential/small at the time but compound. Random Thought: Redwood trees come from small seeds and time. With every action you're planting small seeds and these seeds can grow into something bigger (sometimes unimaginably bigger) over time. Don't let small basic mistakes sabotage your reputation because it only takes a few small snafus for people to lose confidence/trust in your ability to do more important tasks. Trust is a fragile thing and the sooner people can trust you the faster they'll give you more responsibility. Some Examples: Being on time (always) or early (better); spending an extra 10-15 minutes reviewing your work and catching basic mistakes before your boss does; structuring your work so it's easy for others to understand and leverage (good structure/footnotes/formatting); taking on unpleasant schleps/tasks (volunteer for them; don't complain; do it even when there's no apparent benefit to you)


Rising tide lifts all boats: Fact: You don't become CEO of a multi-billion dollar public company in your 30s based purely on ability/talent. Your career is a boat and it is at the mercy of tides. No matter how talented you are it's a lot harder to break out in a sluggish situation/hierarchy/economy than a go-go environment. Even if you're a superstar at Sluggish Co., your upside trajectory (more often than not) is fractional to what an average/below average employee achieves at Rocket Ship Co. There's a reason Eric Schmidt told Sheryl Sandberg to "Get on a Rocket Ship". I had colleagues accelerate their careers/income/title/responsibility simply because business demand was nose bleed high (go go economy) and they were at the right place at the right time to ride the wave. Contrast that to the 2008 bust where earnings/promotions/careers have been clamped down and people are thankful for having jobs let alone moving up. Yes talent still matters but I think people generally overweight individual talent and underweight economics when evaluating/explaining their career successes. Sheryl Sandberg Quote: When companies are growing quickly and they are having a lot of impact, careers take care of themselves. And when companies aren't growing quickly or their missions don't matter as much, that's when stagnation and politics come in. If you're offered a seat on a rocket ship, don't ask what seat. Just get on.


Seek opportunities where the outcome is success or failure. Nothing in between! You don't become a star doing your job. You become a star making things happen. I was once told early in my career that you learn the most in 1) rapidly growing organizations or 2) failing organizations. I've been in both kinds of situations and wholeheartedly agree. Repeat. Get on a rocket ship. It'll either blow up or put you in orbit. Either way you'll learn a ton in a short amount of time. Put another way; seek jobs where you can get 5-10 years of work experience in 1-2 years.


Career Tracks & Meritocracies don't exist: Your career is not a linear, clearly defined trajectory. It will be messy and will move more like a step function.


You will probably have champions and detractors on day 1: One interesting byproduct of the recruiting & hiring process of most organizations is it can create champions & detractors before you even start the job. Some folks might not like how you were brought into the organization (they might have even protested your hiring) and gun for you at every turn while others will give you the benefit of the doubt (even when you don't deserve one) because they stuck their neck out to hire you. We're all susceptible to these biases and few people truly evaluate/treat folks on a blank slate.


You'll only be known for a few things. Make those labels count: People rely on labels as quick filters. Keep this in mind when you pick an industry/company/job role/school because it can serve as an anchor or elevator in the future. It's unfortunate but that's the way it is. You should always be aware of what your "labels" are.


Nurture & protect your network and your network will nurture & protect you: Pay it forward and help people. Your network will be one of the biggest drivers of your success.
I've been a technical recruiter for several years, let's just say a long time. I'll never forget how my first deal went bad and the lesson I learned from that experience. I was new to recruiting but had been a very good sales person in my previous position. I was about to place my first contractor on an assignment. I thought everything was fine. I nurtured and guided my candidate through the interview process with constant communication throughout. The candidate was very responsive throughout the process. From my initial contact with him, to the phone interview all went well and now he was completing his onsite interview with the hiring manager.
Shortly thereafter, I received the call from the hiring manager that my candidate was the chosen one for the contract position, I was thrilled. All my hard work had paid off. I was going to be a success at this new game! The entire office was thrilled for me, including my co-workers and my bosses. I made a good win-win deal. It was good pay for my candidate and a good margin for my recruiting firm. Everyone was happy.
I left a voicemail message for my candidate so I could deliver the good news. He had agreed to call me immediately after the interview so I could get his assessment of how well it went. Although, I heard from the hiring manager, there was no word from him. While waiting for his call back, I received a call from a Mercedes dealership to verify his employment for a car he was trying to lease. Technically he wasn't working for us as he had not signed the contract yet…. nor, had he discussed this topic with me. I told the Mercedes office that I would get back to them. Still not having heard back from the candidate, I left him another message and mentioned the call I just received. Eventually he called back. He wanted more money.
I told him that would be impossible as he and I had previously agreed on his hourly rate and it was fine with him. I asked him what had changed since that agreement. He said he made had made much more money in doing the same thing when he lived in California. I reminded him this is a less costly marketplace than where he was living in California. I told him if he signed the deal I would be able to call the car dealership back and confirm that he was employed with us. He agreed to sign the deal.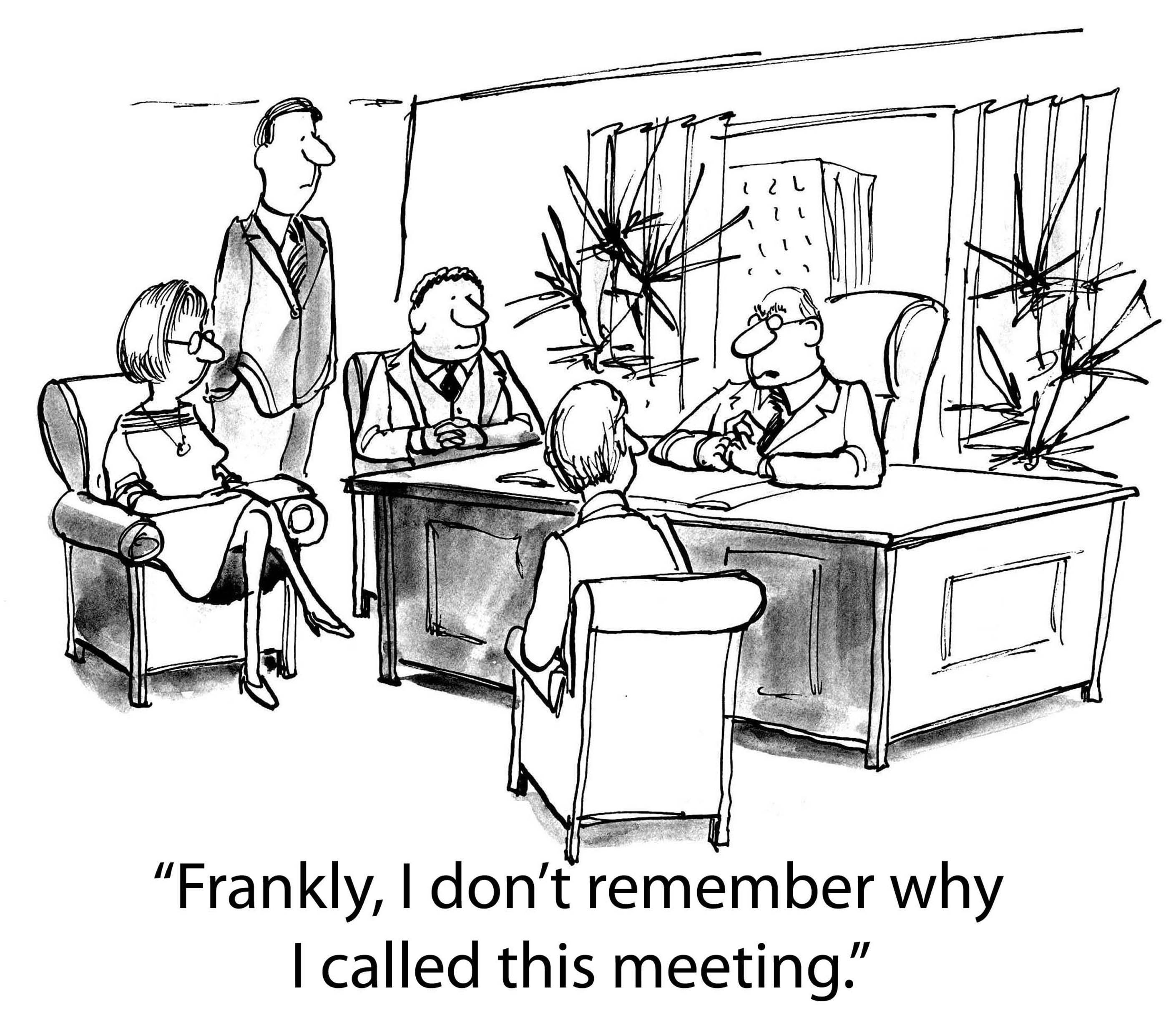 In programming, memory leaks are a common issue, and it occurs when a computer uses memory but does not give it back to the operating system. Experienced programmers have the ability to diagnose a leak based on the symptoms. Some believe every undesired increase in memory usage is a memory leak, but this is not an accurate representation of a leak. Certain leaks only run for a short time and are virtually undetectable.

Memory Leak Consequences

Applications that suffer severe memory leaks will eventually exceed the memory resulting in a severe slowdown or a termination of the application.

How to Protect Code from Memory Leaks?

Preventing memory leaks in the first place is more convenient than trying to locate the leak later. To do this, you can use defensive programming techniques such as smart pointers for C++. A smart pointer is safer than a raw pointer because it provides augmented behavior that raw pointers do not have. This includes garbage collection and checking for nulls.

If you are going to use a raw pointer, avoid operations that are dangerous for specific contexts. This means pointer arithmetic and pointer copying. Smart pointers use a reference count for the object being referred to. Once the reference count reaches zero, the excess goes into garbage collection. The most commonly used smart pointer is shared_ptr from the TR1 extensions of the C++ standard library.

Static Analysis

The second approach to memory leaks is referred to as static analysis and attempts to detect errors in your source-code. CodeSonar is one of the effective tools for detection. It provides checkers for the Power of Ten coding rules, and it is especially competent at procedural analysis. However, some might find it lagging for bigger code bases.

How to Handle a Memory Leak

For some memory leaks, the only solution is to read through the code to find and correct the error. Another one of the common approaches to C++ is to use RAII, which an acronym for Resource Acquisition Is Initialization. This approach means associating scoped objects using the acquired resources, which automatically releases the resources when the objects are no longer within scope. RAII has the advantage of knowing when objects exist and when they do not. This gives it a distinct advantage over garbage collection. Regardless, RAII is not always recommended because some situations require ordinary pointers to manage raw memory and increase performance. Use it with caution.

The Most Serious Leaks

Urgency of a leak depends on the situation, and where the leak has occurred in the operating system. Additionally, it becomes more urgent if the leak occurs where the memory is limited such as in embedded systems and portable devices.

To protect code from memory leaks, people have to stay vigilant and avoid codes that could result in a leak. Memory leaks continue until someone turns the system off, which makes the memory available again, but the slow process of a leak can eventually prejudice a machine that normally runs correctly.
Related:
The Five Principles of Performance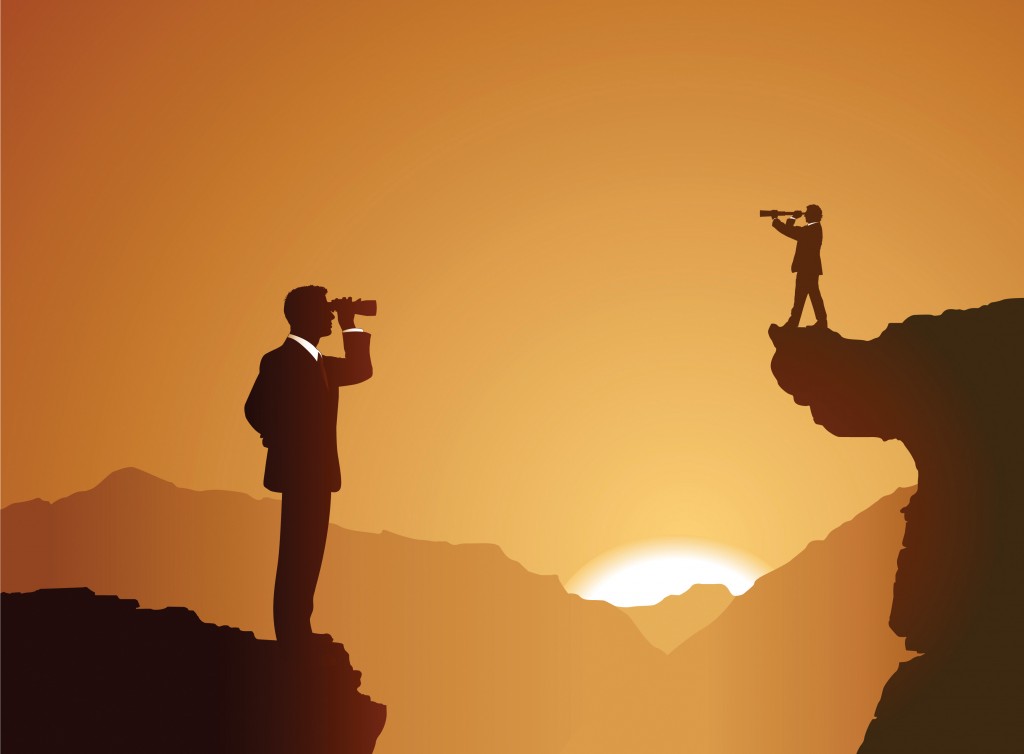 IT Outsourcing came to foray as a means for corporations to focus on critical business operations while having a specialized IT company take over the responsibility of managing the IT infrastructure and application development. For corporations especially in the developed countries, IT outsourcing provided two fold advantages, one was access to a highly talented pool of engineers and that too at a lower cost since countries like India were quickly growing their stature as an IT outsourcing hub.
IT Outsourcing is now as mainstream as ever and almost every leading organization outsources some or all parts of its IT infrastructure to a specialized company. It makes pure business sense and with tightening budget controls, IT outsourcing has become one of the strategic cost reduction driver for most organizations. Moreover, IT outsourcing is no more restricted to companies in USA & Europe outsourcing their IT projects to countries like India. Domestic companies within India itself actively use IT outsourcing including the Indian government like the India Post project given to TCS.
Is it then a no brainer that IT Outsourcing is critical to your business? Well, if it is cheaper and does not seem to have any inherent disadvantages why not!! Not really, IT Outsourcing despite proven benefits has its limitations and you should be cognizant be of the same before considering outsourcing your IT operations.
· Limitations in estimating the actual cost of IT outsourcing:Let's tackle the biggest driver of IT Outsourcing-Cost Savings. For anyone to estimate the cost savings from IT Outsourcing one needs to be able to predict the cost of outsourcing which then helps understand the cost savings from the same. Yes, at a higher level it is a matter of a simple $ per man-hour costs and IT outsourcing will appear to be cheaper in almost all cases. However, "hidden costs" are commonplace with IT outsourcing and it can be immensely difficult to accurately predict these hidden costs. For example, you need to be able to identify the costs of transitioning your in-house IT to an outsourcer, management overhead needed to manage the outsourcing relationship etc. In addition, IT outsourcing contracts are fixed at the start of the contract and as a result any additional requirement/change tends to be charged additionally. It is no surprise that IT requirements can change frequently and if your outsourcing contract doesn't account for flexibility, you might be limited in the actual cost savings you might make. There is no surprise that there have been so many instances of IT outsourcing projects overshooting their budgets by a huge margin such as the one government shared services project going 500 million pounds over budget
Tech Life in Virginia
Virginia is known as "the birthplace of a nation,? is nicknamed the "Old Dominion" and has had 3 capital cities, Jamestown, Williamsburg, and Richmond. The state motto is "Sic Semper Tyrannis"??Thus always to tyrants? More people work for the U.S. government than any other industry in this region. Virginia's largest private employer is also the world's largest ship building yard. Because the state hosts some major Net firms such as AOL, Network Solutions, and MCI WorldCom it has dubbed itself the "Internet Capital of the world".
Technology is dominated by two types of people: those who understand what they do not manage, and those who manage what they do not understand. Archibald Putt
other Learning Options
Software developers near Richmond have ample opportunities to meet like minded techie individuals, collaborate and expend their career choices by participating in Meet-Up Groups. The following is a list of Technology Groups in the area.
| Company Name | City | Industry | Secondary Industry |
| --- | --- | --- | --- |
| Brink's Inc. | Richmond | Business Services | Security Services |
| Federal Home Loan Mortgage Corporation (Freddie Mac) | Mc Lean | Financial Services | Lending and Mortgage |
| General Dynamics Corporation | Falls Church | Manufacturing | Aerospace and Defense |
| CarMax, Inc. | Henrico | Retail | Automobile Dealers |
| NVR, Inc. | Reston | Real Estate and Construction | Construction and Remodeling |
| Gannett Co., Inc. | Mc Lean | Media and Entertainment | Newspapers, Books and Periodicals |
| Smithfield Foods, Inc. | Smithfield | Manufacturing | Food and Dairy Product Manufacturing and Packaging |
| ManTech International Corporation | Fairfax | Computers and Electronics | IT and Network Services and Support |
| DynCorp International | Falls Church | Manufacturing | Aerospace and Defense |
| Genworth Financial, Inc. | Richmond | Financial Services | Insurance and Risk Management |
| MeadWestvaco Corporation | Richmond | Manufacturing | Paper and Paper Products |
| Dollar Tree, Inc. | Chesapeake | Retail | Department Stores |
| Alpha Natural Resources, Inc. | Abingdon | Agriculture and Mining | Mining and Quarrying |
| SRA International, Inc. | Fairfax | Business Services | Business Services Other |
| NII Holdings, Inc. | Reston | Telecommunications | Wireless and Mobile |
| Dominion Resources, Inc. | Richmond | Energy and Utilities | Gas and Electric Utilities |
| Norfolk Southern Corporation | Norfolk | Transportation and Storage | Freight Hauling (Rail and Truck) |
| CACI International Inc. | Arlington | Software and Internet | Data Analytics, Management and Storage |
| Amerigroup Corporation | Virginia Beach | Financial Services | Insurance and Risk Management |
| Owens and Minor, Inc. | Mechanicsville | Healthcare, Pharmaceuticals and Biotech | Personal Health Care Products |
| Advance Auto Parts, Inc | Roanoke | Retail | Automobile Parts Stores |
| SAIC | Mc Lean | Software and Internet | Software |
| AES Corporation | Arlington | Energy and Utilities | Gas and Electric Utilities |
| Capital One Financial Corporation | Mc Lean | Financial Services | Credit Cards and Related Services |
| Sunrise Senior Living, Inc. | Mc Lean | Healthcare, Pharmaceuticals and Biotech | Residential and Long-Term Care Facilities |
| Computer Sciences Corporation | Falls Church | Software and Internet | Software |
| Altria Group, Inc. | Richmond | Manufacturing | Manufacturing Other |
| Northrop Grumman Corporation | Falls Church | Manufacturing | Aerospace and Defense |
| Alliant Techsystems Inc. | Arlington | Manufacturing | Aerospace and Defense |
| Markel Corporation | Glen Allen | Financial Services | Insurance and Risk Management |
training details
locations, tags and why hsg
the hartmann software group advantage
A successful career as a software developer or other IT professional requires a solid understanding of software development processes, design patterns, enterprise application architectures, web services, security, networking and much more. The progression from novice to expert can be a daunting endeavor; this is especially true when traversing the learning curve without expert guidance. A common experience is that too much time and money is wasted on a career plan or application due to misinformation.
The Hartmann Software Group understands these issues and addresses them and others during any training engagement. Although no IT educational institution can guarantee career or application development success, HSG can get you closer to your goals at a far faster rate than self paced learning and, arguably, than the competition. Here are the reasons why we are so successful at teaching:
Learn from the experts.

We have provided software development and other IT related training to many major corporations in Virginia since 2002.
Our educators have years of consulting and training experience; moreover, we require each trainer to have cross-discipline expertise i.e. be Java and .NET experts so that you get a broad understanding of how

industry wide

experts work and think.

Discover tips and tricks about Microsoft Windows Server programming
Get your questions answered by easy to follow, organized Microsoft Windows Server experts
Get up to speed with vital Microsoft Windows Server programming tools
Save on travel expenses by learning right from your desk or home office. Enroll in an online instructor led class. Nearly all of our classes are offered in this way.
Prepare to hit the ground running for a new job or a new position
See the big picture and have the instructor fill in the gaps
We teach with sophisticated learning tools and provide excellent supporting course material
Books and course material are provided in advance
Get a book of your choice from the HSG Store as a gift from us when you register for a class
Gain a lot of practical skills in a short amount of time
We teach what we know…software
We care…
learn more
page tags
what brought you to visit us
Richmond, Virginia Microsoft Windows Server Training , Richmond, Virginia Microsoft Windows Server Training
Classes
, Richmond, Virginia Microsoft Windows Server Training
Courses
, Richmond, Virginia Microsoft Windows Server Training
Course
, Richmond, Virginia Microsoft Windows Server Training
Seminar
training locations
Virginia cities where we offer Microsoft Windows Server Training Classes