Cloud Training Classes in Saint Paul, Minnesota
Learn Cloud in Saint Paul, Minnesota and surrounding areas via our hands-on, expert led courses. All of our classes either are offered on an onsite, online or public instructor led basis. Here is a list of our current Cloud related training offerings in Saint Paul, Minnesota: Cloud Training
Course Directory
[training on all levels]
Technical Training Courses
Software engineer/architect, System Admin ... Welcome!
Business Training Courses
Project Managers, Business Analysts, Paralegals ... Welcome!
Upcoming Classes
Gain insight and ideas from students with different perspectives and experiences.
Blog Entries
publications that: entertain, make you think, offer insight
From Brennan's Blog which is no longer up and running:
I use Remote Desktop all the time to work inside of my development systems hosted by Microsoft Virtual Server. I use the host system to browse the web for documentation and searches as I work and when I need to copy some text from the web browser I find many times the link between the host clipboard and the remote clipboard is broken. In the past I have read that somehow the remote clipboard utility, rdpclip.exe, gets locked and no longer allows the clipboard to be relayed between the host and the client environment. My only way to deal with it was to use the internet clipboard, cl1p.net. I would create my own space and use it to send content between environments. But that is a cumbersome step if you are doing it frequently.
The only way I really knew to fix the clipboard transfer was to close my session and restart it. That meant closing the tools I was using like Visual Studio, Management Studio and the other ancillary processes I have running as I work and then restarting all of it just to restore the clipboard. But today I found a good link on the Terminal Services Blog explaining that what is really happening. The clipboard viewer chain is somehow becoming unresponsive on the local or remote system and events on the clipboards are not being relayed between systems. It is not necessarily a lock being put in place but some sort of failed data transmission. It then goes on to explain the 2 steps you can take to restore the clipboard without restarting your session.
Use Task Manager to kill the rdpclip.exe process
Run rdpclip.exe to restart it
The clipboard communications should be restored. My clipboard is currently working because I just restarted my session to fix it, but I wanted to test these steps. I killed rdpclip.exe and started it and was able to copy/paste from the remote to the host system. The next time my clipboard dies I will have to check to see if these steps truly do work.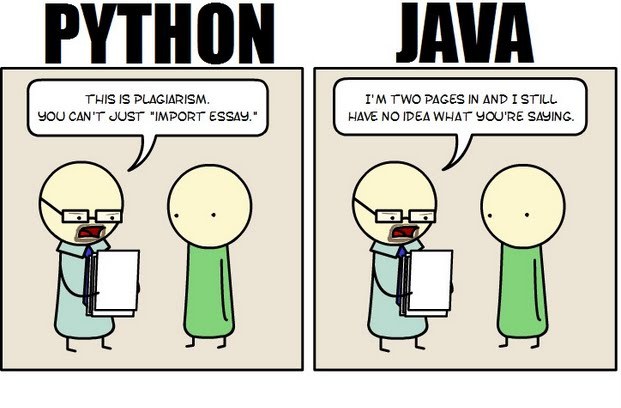 Java still has its place in the world of software development, but is it quickly becoming obsolete by the more dynamically enabled Python programming language? The issue is hotly contested by both sides of the debate. Java experts point out that Java is still being developed with more programmer friendly updates. Python users swear that Java can take up to ten times longer to develop. Managers that need to make the best decision for a company need concrete information so that an informed and rational decision can be made.

First, Java is a static typed language while Python is dynamically typed. Static typed languages require that each variable name must be tied to both a type and an object. Dynamically typed languages only require that a variable name only gets bound to an object. Immediately, this puts Python ahead of the game in terms of productivity since a static typed language requires several elements and can make errors in coding more likely.

Python uses a concise language while Java uses verbose language. Concise language, as the name suggests, gets straight to the point without extra words. Removing additional syntax can greatly reduce the amount of time required to program. A simple call in Java, such as the ever notorious "Hello, World" requires three several lines of coding while Python requires a single sentence. Java requires the use of checked exceptions. If the exceptions are not caught or thrown out then the code fails to compile. In terms of language, Python certainly has surpassed Java in terms of brevity.

Additionally, while Java's string handling capabilities have improved they haven't yet matched the sophistication of Python's. Web applications rely upon fast load times and extraneous code can increase user wait time. Python optimizes code in ways that Java doesn't, and this can make Python a more efficient language. However, Java does run faster than Python and this can be a significant advantage for programmers using Java. When you factor in the need for a compiler for Java applications the speed factor cancels itself out leaving Python and Java at an impasse.

While a programmer will continue to argue for the language that makes it easiest based on the programmer's current level of knowledge, new software compiled with Python takes less time and provides a simplified coding language that reduces the chance for errors. When things go right, Java works well and there are no problems. However, when errors get introduced into the code, it can become extremely time consuming to locate and correct those errors. Python generally uses less code to begin with and makes it easier and more efficient to work with.

Ultimately, both languages have their own strengths and weaknesses. For creating simple applications, Python provides a simpler and more effective application. Larger applications can benefit from Java and the verbosity of the code actually makes it more compatible with future versions. Python code has been known to break with new releases. Ultimately, Python works best as a type of connecting language to conduct quick and dirty work that would be too intensive when using Java alone. In this sense, Java is a low-level implementation language. While both languages are continuing to develop, it's unlikely that one language will surpass the other for all programming needs in the near future.
Controversy was recently courted as Southern California Edison (SCE) prepares to cut their own staff while looking to meet their staffing needs with offshore employees skilled in the field of "IT" or Informational Technology. This has been the second major utility company in the United States to take this path towards providing services to its consumers while holding current rates at consistent levels. SCE does not disclose the exact numbers of expected lay-offs, but the LA Times reports that it is in the hundreds. Utility companies tell their consumers that these moves are necessary as a hedge against inflation and to keep their services at rates that their customers can easily afford. Critics claim that the use of foreign workers is the first step to using an entirely foreign workforce and promoting large scale unemployment amongst American citizens. Often this has been seen as a conflict between national and international workers for the same jobs, salaries and careers.

It has been noted that this State of California utility company, much like other corporations that hire foreign workers does so primarily when there is a shortage of national citizens that can perform these jobs well. IT workers that are brought in with H-1B Visa work permits usually are college educated and hold expertise in technical areas and studies that local employees may not be especially trained in. Once again, critics decry the fact that these employees are not hired directly. On shore contracting companies operating in the continental United States are directly hired by the utility companies. These contracted companies then serve as "middle-men" and hire a wide range of foreign workers with H-1B paperwork so that they can move to the United States. The workers then perform a variety of jobs instead of American workers who were either born in the country or have achieved American citizenship on their own.
Needless to say, the amount of visas issued in a given year is a concern for U.S workers in various fields but particularly in Information Technology. As large corporations stack the employment deck with foreign workers who put in the hours for a fraction of the pay-rate for local employees, local IT professionals are finding it more difficult to find work nationally. They encounter rejections, endless interview processes or low –ball offers from companies and recruiting agencies looking to fill positions at a bare minimum cost for coveted skill-sets.

Meanwhile, an H-1B worker is a worker brought in on a temporary basis with a visa allowing them to work freely in the United States. Much like a student or travel visa, it is issued for on a calendar oriented basis. Applicants who successfully renew the visa for an extended period of time can expect to work in the United States for up to ten years. Although U.S companies hiring these employees may pay them less than their local employees, the salaries earned by H-1B Visa workers are almost always higher than these workers would earn in their own country of origin.

Both sides can agree on several issues. When it comes to these H-1B Visa workers, their assignments are generally of a contractual nature and require them to reside in this country for a period of months to years. However it is also an accepted fact that while they are in this country, they are responsible for paying rent, utilities and all other living expenses. As residents of the United States on a permanent basis, they are also liable for taxes on any salary they have earned while living here.
Dr. Norman Matloff, a professor at the University of California, Davis and writer on political matters believes the shortage to be fiction. In his writing for the University of Michigan Journal of Law Reform, he claims that "there has been no shortage of qualified American citizens to fill American computer-related jobs, and that the data offered as evidence of American corporations needing H-1B visas to address labor shortages was erroneous. The American Immigration Lawyers Association (AILA) agrees with him and describes the situation as a crisis. Likewise, other studies from Duke, Alfred P. Sloan Foundation and Georgetown University have disputed that in some years, the number of foreign programmers and engineers imported outnumbered the number of jobs created by the industry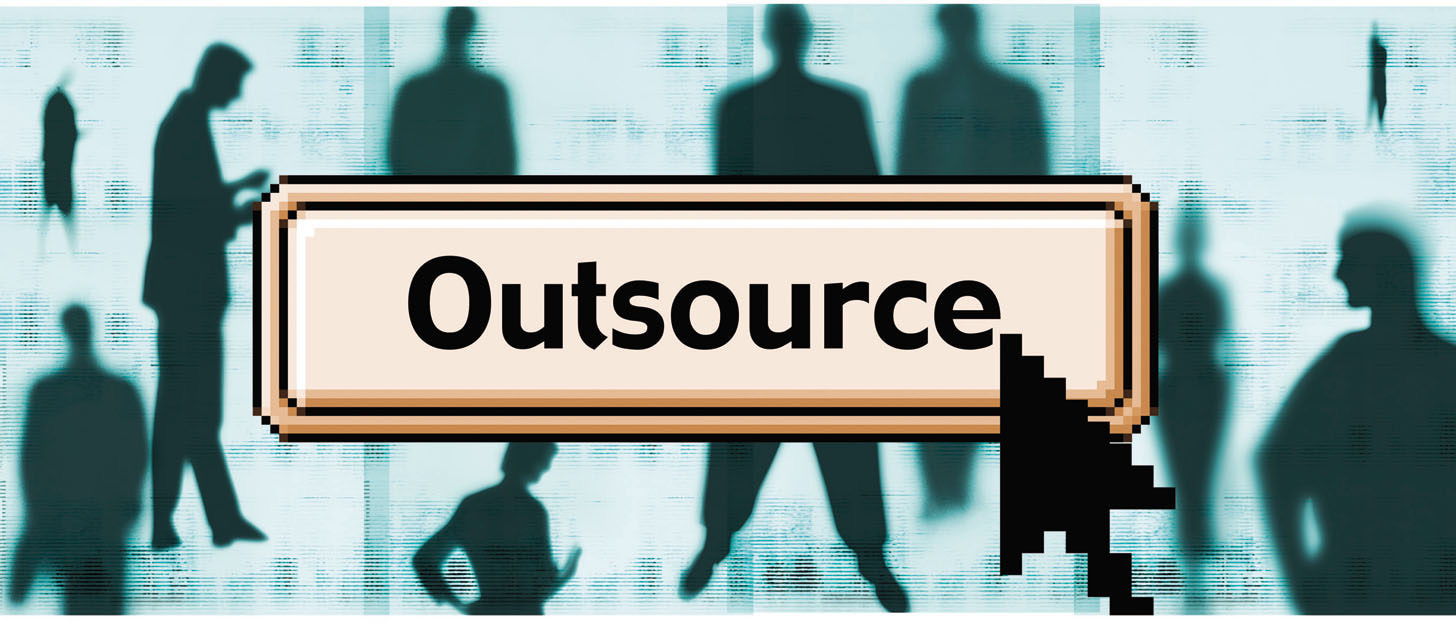 Outsourcing IT needs in the corporate world has become extremely popular because it is cost-efficient and it gives IT resources to companies that may not otherwise be able to afford them. Another positive side effect of IT outsourcing is that it has brought many technology jobs back to the United States.

As convenient and patriotic as IT outsourcing has become, it also have several limitations that have caused many companies to re-think the idea of funding their own internal IT group. It is important for a company to be completely familiar with these limitations before developing any kind of company policy in regards to IT.

The Customer Could Outgrow The Outsource Company

When an IT outsourcing company first takes on a new client, the relationship is beneficial to both sides. But things can start to get inconvenient for the client when the client's business starts to outgrow the capabilities of the IT outsource group.

An IT outsourcing company can become entrenched in the daily routine of its clients, which is great at first. But when the IT company can no longer keep pace with the growth of its clients, then the clients are stuck trying to find a new solution and keep track of its own IT assets at the same time.

The IT Outsourcing Company Lacks The Necessary Technical Expertise

IT outsourcing clients like to believe that their support company knows everything there is to know about computers and the Internet. But every IT support company has its areas of expertise and they have the technical areas where they are not quite as strong. If the client starts to experience needs from the areas where the IT outsourcing company is not so strong, then that can become a significant business issue.

This problem can be amplified if the client is a small business experiencing growth. An IT outsourcing company is not as likely to bring on new personnel for a smaller client, which leaves the client without a solution.

The Client Losses A Measure Of Control Over Its Data

No matter how large or successful an IT outsourcing company may be, there will always be the limitation of client security and the protection of critical customer data. All it takes is one rogue employee of the IT outsourcing company to compromise all of the client's critical data.

Some IT outsourcing companies have safeguards put in place to try and prevent client data compromise, but those safeguards are limited by how much access the IT company has to the client network. In most cases, that access has to be comprehensive for the IT outsourcing company to be able to do its job.

Outsourcing IT responsibilities can take a lot of stress off of a client and allow that client to operate his business by focusing on his core competencies. But there are limitations to IT outsourcing that could make it necessary for a client to do his own IT support and pay the extra costs.
Tech Life in Minnesota
Minnesota is one of the healthiest states, and has a highly rate of literacy. The state supports a network of public universities and colleges. It encompasses thirty two institutions in the Minnesota State Colleges and Universities System, as well as five major campuses of the University of Minnesota. According to U.S. News & World Report six of the private colleges rank among the nation's top 100 in liberal arts.
Beware of programmers who carry screwdrivers. Leonard Brandwein
other Learning Options
Software developers near Saint Paul have ample opportunities to meet like minded techie individuals, collaborate and expend their career choices by participating in Meet-Up Groups. The following is a list of Technology Groups in the area.
| Company Name | City | Industry | Secondary Industry |
| --- | --- | --- | --- |
| The Affluent Traveler | Saint Paul | Travel, Recreation and Leisure | Travel, Recreation, and Leisure Other |
| Xcel Energy Inc. | Minneapolis | Energy and Utilities | Gas and Electric Utilities |
| Thrivent Financial for Lutherans | Minneapolis | Financial Services | Personal Financial Planning and Private Banking |
| CHS Inc. | Inver Grove Heights | Agriculture and Mining | Agriculture and Mining Other |
| Hormel Foods Corporation | Austin | Manufacturing | Food and Dairy Product Manufacturing and Packaging |
| St. Jude Medical, Inc. | Saint Paul | Healthcare, Pharmaceuticals and Biotech | Medical Devices |
| The Mosaic Company | Minneapolis | Agriculture and Mining | Mining and Quarrying |
| Ecolab Inc. | Saint Paul | Manufacturing | Chemicals and Petrochemicals |
| Donaldson Company, Inc. | Minneapolis | Manufacturing | Tools, Hardware and Light Machinery |
| Michael Foods, Inc. | Minnetonka | Manufacturing | Food and Dairy Product Manufacturing and Packaging |
| Regis Corporation | Minneapolis | Retail | Retail Other |
| Fastenal Company | Winona | Wholesale and Distribution | Wholesale and Distribution Other |
| Securian Financial | Saint Paul | Financial Services | Insurance and Risk Management |
| UnitedHealth Group | Minnetonka | Financial Services | Insurance and Risk Management |
| The Travelers Companies, Inc. | Saint Paul | Financial Services | Insurance and Risk Management |
| Imation Corp. | Saint Paul | Computers and Electronics | Networking Equipment and Systems |
| C.H. Robinson Worldwide, Inc. | Eden Prairie | Transportation and Storage | Warehousing and Storage |
| Ameriprise Financial, Inc. | Minneapolis | Financial Services | Securities Agents and Brokers |
| Best Buy Co. Inc. | Minneapolis | Retail | Retail Other |
| Nash Finch Company | Minneapolis | Wholesale and Distribution | Grocery and Food Wholesalers |
| Medtronic, Inc. | Minneapolis | Healthcare, Pharmaceuticals and Biotech | Medical Devices |
| LAND O'LAKES, INC. | Saint Paul | Manufacturing | Food and Dairy Product Manufacturing and Packaging |
| General Mills, Inc. | Minneapolis | Manufacturing | Food and Dairy Product Manufacturing and Packaging |
| Pentair, Inc. | Minneapolis | Manufacturing | Manufacturing Other |
| Supervalu Inc. | Eden Prairie | Retail | Grocery and Specialty Food Stores |
| U.S. Bancorp | Minneapolis | Financial Services | Banks |
| Target Corporation, Inc. | Minneapolis | Retail | Department Stores |
| 3M Company | Saint Paul | Manufacturing | Chemicals and Petrochemicals |
training details
locations, tags and why hsg
the hartmann software group advantage
A successful career as a software developer or other IT professional requires a solid understanding of software development processes, design patterns, enterprise application architectures, web services, security, networking and much more. The progression from novice to expert can be a daunting endeavor; this is especially true when traversing the learning curve without expert guidance. A common experience is that too much time and money is wasted on a career plan or application due to misinformation.
The Hartmann Software Group understands these issues and addresses them and others during any training engagement. Although no IT educational institution can guarantee career or application development success, HSG can get you closer to your goals at a far faster rate than self paced learning and, arguably, than the competition. Here are the reasons why we are so successful at teaching:
Learn from the experts.

We have provided software development and other IT related training to many major corporations in Minnesota since 2002.
Our educators have years of consulting and training experience; moreover, we require each trainer to have cross-discipline expertise i.e. be Java and .NET experts so that you get a broad understanding of how

industry wide

experts work and think.

Discover tips and tricks about Cloud programming
Get your questions answered by easy to follow, organized Cloud experts
Get up to speed with vital Cloud programming tools
Save on travel expenses by learning right from your desk or home office. Enroll in an online instructor led class. Nearly all of our classes are offered in this way.
Prepare to hit the ground running for a new job or a new position
See the big picture and have the instructor fill in the gaps
We teach with sophisticated learning tools and provide excellent supporting course material
Books and course material are provided in advance
Get a book of your choice from the HSG Store as a gift from us when you register for a class
Gain a lot of practical skills in a short amount of time
We teach what we know…software
We care…
learn more
page tags
what brought you to visit us
Saint Paul, Minnesota Cloud Training , Saint Paul, Minnesota Cloud Training
Classes
, Saint Paul, Minnesota Cloud Training
Courses
, Saint Paul, Minnesota Cloud Training
Course
, Saint Paul, Minnesota Cloud Training
Seminar
training locations
Minnesota cities where we offer Cloud Training Classes