Blaze Advisor Training Classes in West Palm Beach, Florida
Learn Blaze Advisor in West Palm Beach, Florida and surrounding areas via our hands-on, expert led courses. All of our classes either are offered on an onsite, online or public instructor led basis. Here is a list of our current Blaze Advisor related training offerings in West Palm Beach, Florida: Blaze Advisor Training
Blaze Advisor Training Catalog
subcategories
cost: $ 1190
length: 2 day(s)
cost: $ 1190
length: 1 day(s)
Java Programming Classes
cost: $ 2090
length: 3 day(s)
Machine Learning Classes
cost: $ 2090
length: 2.5 day(s)
cost: $ 1690
length: 2 day(s)
Course Directory
[training on all levels]
Technical Training Courses
Software engineer/architect, System Admin ... Welcome!
Business Training Courses
Project Managers, Business Analysts, Paralegals ... Welcome!
Upcoming Classes
Gain insight and ideas from students with different perspectives and experiences.
Blog Entries
publications that: entertain, make you think, offer insight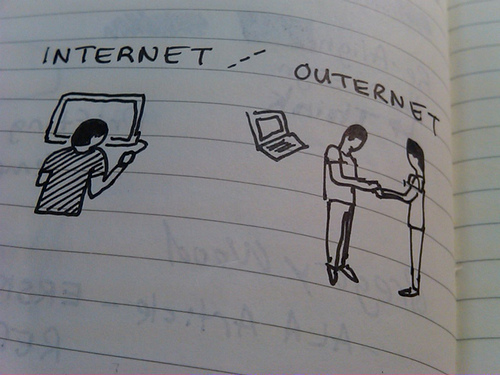 IT jobs are without a doubt some of the highest paying jobs with information architects, data-security analysts and UX designers taking home $100,000 or more a year. But then again, these are high demand; high expertise jobs so don't jump with joy as yet. But like every job and IT industry to be specific, not everyone commands such higher salaries. There are a large number of IT professionals who at some point of their career feel that their salaries have hit a standstill. Even if you are an IT professional and a great one at that, your technical expertise alone may not help you exceed the IT earning barrier. To continuously exceed your salaries, you need to work hard and smart. Here is how you can exceed the earning barrier in IT.
· Gain Business Knowledge and Move Up The Management Ladder: IT departments for the most part are considered a part of "back office" operations. What this means is that despite being a core part of the business, IT professionals do not often get enough say in revenue generating components of the business and as a result seldom have a chance to take up senior management roles. So if you do not want to stay content with a project manager or senior project management salary, invest time and money in gaining business knowledge. It could be through a formal business degree, online training courses or just by keeping your eyes and ears open while in the organization. Having the technical experience with business knowledge will instantly make you stand apart and open the doors for you to draw senior management salaries. For example, a survey conducted highlighted that CIOs were the biggest salary winners which clearly demonstrates the value of technical and business knowledge
· Gain expertise on the "Hot" Technologies and Keep Learning: Say you are an expert in Java and draw a respectable salary in the industry. However, someone with less years of experience than you joins the organization and draws a higher salary than you! Why you ask. It could very well be because he/she is an expert in say big data technology such as Hadoop. Information Technology is one of the most dynamic industries with new technologies and languages coming up every now and then. When a new technology comes to the foray and gains traction, there is an instant demand-supply gap created which means that those with the specific skill sets are in a position to demand high salaries. If you have to break the IT earning barrier, always be ready to reinvent yourself by learning new technologies and this way you will be well positioned to jump on the high paying opportunities in the IT industry
· Work On Your Own Side Projects: This one might seem controversial but let me clarify that I do not mean doing freelance work because even though your organization may never find out, it is ethically in breach of contract with your contract. If you have been lucky enough to be trained in some web based technologies such as Java, .NET or even HTML etc. spare sometime after office to build your own side projects. They could be very small projects tackling some problem that only you might have but there are multiple benefits of developing side projects. Worst case scenario, you will improve your technical skills. On the up side, you might end up creating your own business. A lot of technology start-ups were actually side projects the founders tinkered on with while they were employed full-time. You may not always succeed but there is no downside to the same
I've been a technical recruiter for several years, let's just say a long time. I'll never forget how my first deal went bad and the lesson I learned from that experience. I was new to recruiting but had been a very good sales person in my previous position. I was about to place my first contractor on an assignment. I thought everything was fine. I nurtured and guided my candidate through the interview process with constant communication throughout. The candidate was very responsive throughout the process. From my initial contact with him, to the phone interview all went well and now he was completing his onsite interview with the hiring manager.
Shortly thereafter, I received the call from the hiring manager that my candidate was the chosen one for the contract position, I was thrilled. All my hard work had paid off. I was going to be a success at this new game! The entire office was thrilled for me, including my co-workers and my bosses. I made a good win-win deal. It was good pay for my candidate and a good margin for my recruiting firm. Everyone was happy.
I left a voicemail message for my candidate so I could deliver the good news. He had agreed to call me immediately after the interview so I could get his assessment of how well it went. Although, I heard from the hiring manager, there was no word from him. While waiting for his call back, I received a call from a Mercedes dealership to verify his employment for a car he was trying to lease. Technically he wasn't working for us as he had not signed the contract yet…. nor, had he discussed this topic with me. I told the Mercedes office that I would get back to them. Still not having heard back from the candidate, I left him another message and mentioned the call I just received. Eventually he called back. He wanted more money.
I told him that would be impossible as he and I had previously agreed on his hourly rate and it was fine with him. I asked him what had changed since that agreement. He said he made had made much more money in doing the same thing when he lived in California. I reminded him this is a less costly marketplace than where he was living in California. I told him if he signed the deal I would be able to call the car dealership back and confirm that he was employed with us. He agreed to sign the deal.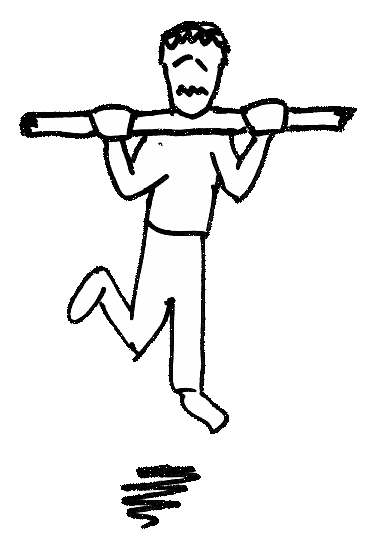 Programmers often tend to be sedentary people. Sitting in a chair and pressing keys, testing code, and planning out one logical step-wise strategy after another to get the computer to process data the way you want it to is just what life as a programmer is all about. But, is being too sedentary hindering a programmers max potential? In other words, will getting up, moving around, and getting the blood pumping make us better programmers? To answer this question more efficiently, we will need to consider the impact of exercise on various aspects of programming.

Alertness And Focus

It is no surprise that working up a sweat makes the mind wake up and become more alert. As the blood starts pumping, the body physically reacts in ways that helps the mind to better focus. And improving our focus might make us better programmers in the sense that we are more able to wrap our mind around a problem and deal with it more efficiently than if we feel sluggish and not so alert. However, improving one's focus with exercise can be augmented by taking such vitamins as B6, Coleen, and eating more saturated fats rather than so many sugars. Exercise alone may be a good start, but it is important to realize that the impact of exercise on overall focus can be enhanced when combined with other dietary practices. However, it never hurts to begin a day of programming with fifteen minutes of rigorous workout to give the mind a little extra push.

Increase In Intellect

Does exercise cause a programmer to become a smarter programmer? This is perhaps a trickier question. In some sense, it might seem as if exercise makes us more intelligent. But, this may be more because our focus is sharper than because of any increase in actual knowledge. For example, if you don't know how to program in Python, it is highly doubtful that exercising harder will all of a sudden transfer such insights directly to your brain. However, exercise might have another indirect impact on a programmer's intellect that will help them to become a better programmer. The more a person exercises, the more stamina and energy they will tend to have, as compared to programmers who never exercise all that much. That additional energy and stamina might help a programmer to be able to push themselves to learn things more efficiently, simply because they aren't getting tired as much as they study new languages or coding techniques. If you have more energy and stamina throughout the day, you will likely be more productive as a programmer as well. Greater productivity can often make one program better simply because they actually push themselves to finish projects. Other programmers who do not exercise on a regular basis may simply lack the energy, stamina, and motivation to follow through and bring their programming projects to completion.

Memory

The ability to remember things and recall them quickly is key to being an efficient programmer. Getting up and getting real exercise may be central to making sure that one does not lose control of these cognitive abilities. According to the New York Times, article, Getting a Brain Boost Through Exercise, recent research studies on mice and humans have shown that, in both cases, exercise does in fact appear to promote better memory function as well as other cognitive factors like spacial sense. (1) Consequently, if a person intends to be a programmer for a long time and wants their mind to be able to remember things and recall them more easily, then exercise may need to become an essential part of such a programmer's daily routine.

As much as one might want to resist the need for exercise and be sedentary programmers, the simple fact is that exercise very well could improve our ability to program in numerous ways. More importantly, exercise is critical to improving and maintaining good health overall. Even if a person does not have much time to get up and move around during the day, there are exercises that one can do while sitting, which would be better to do than no exercise at all.
What are a few unique pieces of career advice that nobody ever mentions?
What Options do Freelance Consultants Have with Large Corporations
I remember the day like it was yesterday. Pac Man had finally arrived on the Atari 2600. It was a clear and sunny day, but it was slightly brisk. My dad drove us down to the video store about three miles from our Michigan house. If I remember correctly, the price for the game was $24.99. It was quite expensive for the day, probably equaling a $70 game in today's market, but it was mine. There *was* no question about it. If you purchase a game, it's your game… right?
You couldn't be more wrong. With all the licensing agreements in games today, you only purchase the right to play it. You don't actually "own" the game.
Today, game designers want total control over the money that comes in for a game. They add in clauses that keep the game from being resold, rented, borrowed, copied, etc. All of the content in the game, including the items you find that are specifically for you, are owned by the software developer. Why, you ask, do they do this? It's all about the money.
This need for greed started years ago, when people started modifying current games on the market. One of the first games like this was Doom. There were so many third part mods made, but because of licensing agreement, none of these versions were available for resale. The end user, or you, had to purchase Doom before they could even install the mod. None of these "modders" were allowed to make any money off their creation.
Tech Life in Florida
Software developers in Florida, have reasonably great opportunities for development positions in Fortune 1000 companies scattered throughout the state. In town and in reach, Floridians have access to corporate headquarters for Citrix Systems, Tech Data Corporation, the SFN Group, and the Harris Corporation just to name a few.
The brighter you are, the more you have to learn. Don Herold
other Learning Options
Software developers near West Palm Beach have ample opportunities to meet like minded techie individuals, collaborate and expend their career choices by participating in Meet-Up Groups. The following is a list of Technology Groups in the area.
| Company Name | City | Industry | Secondary Industry |
| --- | --- | --- | --- |
| Lender Processing Services, Inc. (LPS) | Jacksonville | Software and Internet | Data Analytics, Management and Storage |
| World Fuel Services Corporation | Miami | Energy and Utilities | Gasoline and Oil Refineries |
| SEACOR Holdings Inc. | Fort Lauderdale | Transportation and Storage | Marine and Inland Shipping |
| MasTec, Inc. | Miami | Business Services | Security Services |
| Health Management Associates, Inc. | Naples | Healthcare, Pharmaceuticals and Biotech | Hospitals |
| B/E Aerospace, Inc. | Wellington | Manufacturing | Aerospace and Defense |
| Roper Industries, Inc. | Sarasota | Manufacturing | Manufacturing Other |
| AutoNation | Fort Lauderdale | Retail | Automobile Dealers |
| Watsco, Inc. | Miami | Wholesale and Distribution | Wholesale and Distribution Other |
| SFN Group | Fort Lauderdale | Business Services | HR and Recruiting Services |
| Tupperware Corporation | Orlando | Manufacturing | Plastics and Rubber Manufacturing |
| AirTran Holdings, Inc. | Orlando | Travel, Recreation and Leisure | Passenger Airlines |
| WellCare Health Plans, Inc. | Tampa | Healthcare, Pharmaceuticals and Biotech | Healthcare, Pharmaceuticals, and Biotech Other |
| Lennar Corporation | Miami | Real Estate and Construction | Real Estate Agents and Appraisers |
| HSN, Inc. | Saint Petersburg | Retail | Retail Other |
| Certegy | Saint Petersburg | Business Services | Business Services Other |
| Raymond James Financial, Inc. | Saint Petersburg | Financial Services | Trust, Fiduciary, and Custody Activities |
| Winn-Dixie Stores, Inc. | Jacksonville | Retail | Grocery and Specialty Food Stores |
| Jabil Circuit, Inc. | Saint Petersburg | Computers and Electronics | Semiconductor and Microchip Manufacturing |
| CSX Corporation | Jacksonville | Transportation and Storage | Freight Hauling (Rail and Truck) |
| Fidelity National Financial, Inc. | Jacksonville | Financial Services | Insurance and Risk Management |
| Tech Data Corporation | Clearwater | Consumer Services | Automotive Repair & Maintenance |
| TECO Energy, Inc. | Tampa | Manufacturing | Chemicals and Petrochemicals |
| Lincare Holdings Inc | Clearwater | Healthcare, Pharmaceuticals and Biotech | Medical Supplies and Equipment |
| Chico's FAS Inc. | Fort Myers | Retail | Clothing and Shoes Stores |
| Burger King Corporation LLC | Miami | Retail | Restaurants and Bars |
| Publix Super Markets, Inc. | Lakeland | Retail | Grocery and Specialty Food Stores |
| Florida Power and Light Company | Juno Beach | Energy and Utilities | Gas and Electric Utilities |
| Ryder System, Inc. | Miami | Transportation and Storage | Freight Hauling (Rail and Truck) |
| Citrix Systems, Inc. | Fort Lauderdale | Software and Internet | Software and Internet Other |
| Harris Corporation | Melbourne | Telecommunications | Wireless and Mobile |
| Office Depot, Inc. | Boca Raton | Computers and Electronics | Audio, Video and Photography |
| Landstar System, Inc. | Jacksonville | Transportation and Storage | Freight Hauling (Rail and Truck) |
| Darden Restaurants, Inc. | Orlando | Retail | Restaurants and Bars |
| PSS World Medical, Inc. | Jacksonville | Healthcare, Pharmaceuticals and Biotech | Medical Supplies and Equipment |
training details
locations, tags and why hsg
the hartmann software group advantage
A successful career as a software developer or other IT professional requires a solid understanding of software development processes, design patterns, enterprise application architectures, web services, security, networking and much more. The progression from novice to expert can be a daunting endeavor; this is especially true when traversing the learning curve without expert guidance. A common experience is that too much time and money is wasted on a career plan or application due to misinformation.
The Hartmann Software Group understands these issues and addresses them and others during any training engagement. Although no IT educational institution can guarantee career or application development success, HSG can get you closer to your goals at a far faster rate than self paced learning and, arguably, than the competition. Here are the reasons why we are so successful at teaching:
Learn from the experts.

We have provided software development and other IT related training to many major corporations in Florida since 2002.
Our educators have years of consulting and training experience; moreover, we require each trainer to have cross-discipline expertise i.e. be Java and .NET experts so that you get a broad understanding of how

industry wide

experts work and think.

Discover tips and tricks about Blaze Advisor programming
Get your questions answered by easy to follow, organized Blaze Advisor experts
Get up to speed with vital Blaze Advisor programming tools
Save on travel expenses by learning right from your desk or home office. Enroll in an online instructor led class. Nearly all of our classes are offered in this way.
Prepare to hit the ground running for a new job or a new position
See the big picture and have the instructor fill in the gaps
We teach with sophisticated learning tools and provide excellent supporting course material
Books and course material are provided in advance
Get a book of your choice from the HSG Store as a gift from us when you register for a class
Gain a lot of practical skills in a short amount of time
We teach what we know…software
We care…
learn more
page tags
what brought you to visit us
West Palm Beach, Florida Blaze Advisor Training , West Palm Beach, Florida Blaze Advisor Training
Classes
, West Palm Beach, Florida Blaze Advisor Training
Courses
, West Palm Beach, Florida Blaze Advisor Training
Course
, West Palm Beach, Florida Blaze Advisor Training
Seminar
training locations
Florida cities where we offer Blaze Advisor Training Classes