Linux Unix Training Classes in Norfolk, Virginia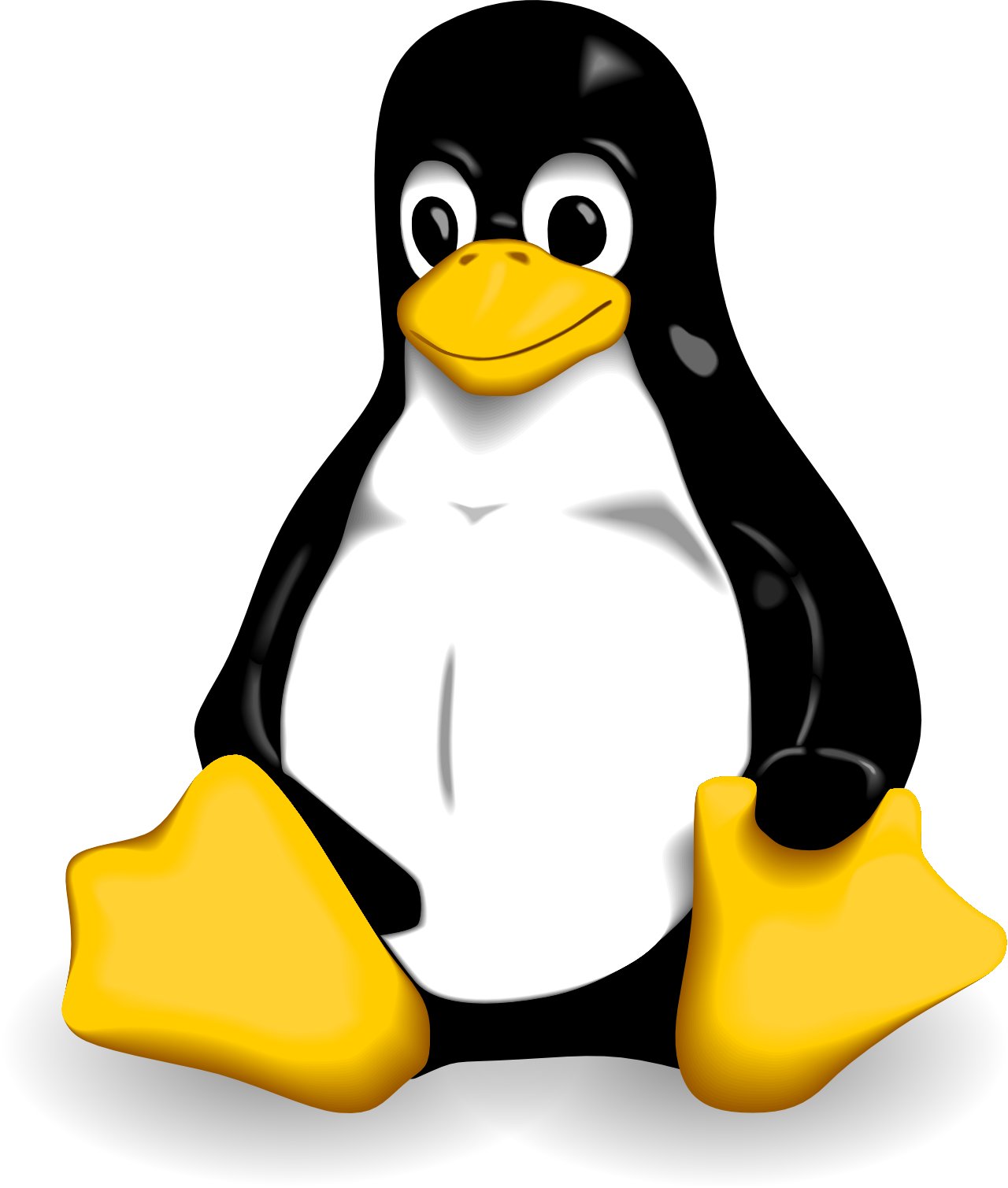 Learn Linux Unix in Norfolk, Virginia and surrounding areas via our hands-on, expert led courses. All of our classes are offered on an onsite, online and public instructor led basis. Here is a list of our current Linux Unix related training offerings in Norfolk, Virginia: Linux Unix Training
Norfolk Upcoming Instructor Led Online and Public Linux Unix Training Classes
Linux Unix Training Catalog
Course Directory
[training on all levels]
Technical Training Courses
Software engineer/architect, System Admin ... Welcome!
Business Training Courses
Project Managers, Business Analysts, Paralegals ... Welcome!
Upcoming Classes
Gain insight and ideas from students with different perspectives and experiences.
Blog Entries
publications that: entertain, make you think, offer insight
From Brennan's Blog which is no longer up and running:
I use Remote Desktop all the time to work inside of my development systems hosted by Microsoft Virtual Server. I use the host system to browse the web for documentation and searches as I work and when I need to copy some text from the web browser I find many times the link between the host clipboard and the remote clipboard is broken. In the past I have read that somehow the remote clipboard utility, rdpclip.exe, gets locked and no longer allows the clipboard to be relayed between the host and the client environment. My only way to deal with it was to use the internet clipboard, cl1p.net. I would create my own space and use it to send content between environments. But that is a cumbersome step if you are doing it frequently.
The only way I really knew to fix the clipboard transfer was to close my session and restart it. That meant closing the tools I was using like Visual Studio, Management Studio and the other ancillary processes I have running as I work and then restarting all of it just to restore the clipboard. But today I found a good link on the Terminal Services Blog explaining that what is really happening. The clipboard viewer chain is somehow becoming unresponsive on the local or remote system and events on the clipboards are not being relayed between systems. It is not necessarily a lock being put in place but some sort of failed data transmission. It then goes on to explain the 2 steps you can take to restore the clipboard without restarting your session.
Use Task Manager to kill the rdpclip.exe process
Run rdpclip.exe to restart it
The clipboard communications should be restored. My clipboard is currently working because I just restarted my session to fix it, but I wanted to test these steps. I killed rdpclip.exe and started it and was able to copy/paste from the remote to the host system. The next time my clipboard dies I will have to check to see if these steps truly do work.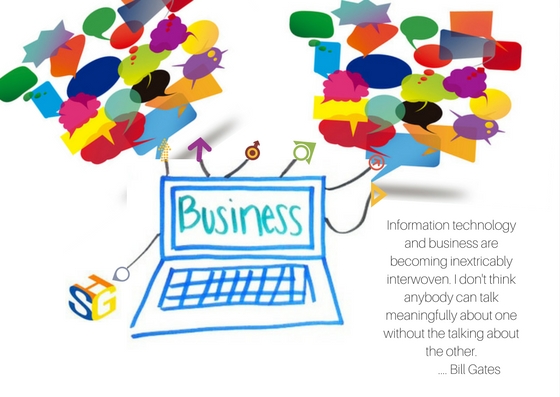 Information Technology (IT) tools are here to support your business in the global market. Effective communication is key for IT and business experts to collaborate effectively in search of solutions. Consulting, reaching out for help to a third-party, can bridge the gap between your business marketing experts and IT operations experts, especially with the emergence of big data analytics and its implication on the global market. Having the right consultants equipped with business knowledge and data technology expertise can make a difference.

Your marketing organization is probably familiar with digital tools and conducting global research. Its results can uncover the journey customers take to purchase your products or use your services. It can highlight the pain points and frictions that prevent their experiences with you to be delightful and amazing. Armed with this knowledge and beautiful compelling presentations, marketing executives expect that IT operations leaders will translate these insights into actions.

But people in IT operations are too involved in meeting key performance indicators that have nothing to do with the end customers. Meeting requirements of faster and cheaper don't translate very well into customer satisfaction. A classic breakdown in communication is described in a Harvard Business Review article, "A Technique to Bridge the Gap Between Marketing and IT." The author goes on to describe how a new CIO at a bank found IT to be focused on the internal organization as their customers, rather than the real end customer. Moreover, no one was looking at the incident reports which clearly showed that incidents were increasing. And nobody looked at what these incidents were doing to the bank's customers. The startling and scary numbers of incidents were caught and addressed and brought down from 1,000 to 600 or (40%) and later to 450 per week.
Surprisingly, these type of seemingly isolated scenarios are still being discovered within organizations presently, sometimes internally, and through third party insights such as consultants. By engaging consultants to provide a perspective based on what they've experienced before, they can often bring new and innovative ideas or possible challenges to the table that an internal processes probably wouldn't have been able to see on their own. Often, third party input can help to provide the translation needed to go from marketing research results into actions that IT operations can understand and make sense in their high-performance culture. When companies understand and use this knowledge to reassess how to improve their customer experiences, they work backward from what customers want to achieve significantly higher improvements.

IT and business management are more and more being asked to move away from their traditional roles, such as IT being the "technology infrastructure gatekeeper", and instead become enablers across the enterprise of effective collaboration, big data consumers, and key players in driving desired business outcomes. Marketing leaders look to technology as a way to facilitate the customer's journey and his positive experience of it, bring more clients, and meet increasingly higher loyalty goals. They rely on IT projects to enable big data-based behavioral targeting anywhere in the global market. This means projects to analyze search engine results, improve website personalization and optimization, and building of mobile applications for a more personal experience. All these are projects that consultants with their communication, consulting and technical expertise are well prepared to help in order to bridge the expectation gap between IT and other business organizations.

In order to meet these 21st-century business challenges, Information Technology organizations have been transitioning from waterfall stage-gate project management approaches to agile development. The stage-gate method applies a step-by-step approach where waiting, reviewing and approving are required before moving to the next step in the project. Agile management emphasizes collaboration, no decision hierarchies, and few people roles for making quick, customer-focused small changes over time to deliver solutions that delight and amaze customers. Agile development has allowed many businesses to respond quickly to changing customer desires and expectations. But moving to continuous delivery is a struggle requiring focused, dedicated teams that are not well suited to the traditional matrix organization where people are resources whose time must be "chopped" into many pieces and shared among many projects. Agile teams meet frequently as often as daily but never waiting more than a week to do so.

Marketing people are externally focused. IT people are internally focused. The first works with customer emotions. The second works to increase efficiency. Big data analytic tools are used by the first and supported by the second. Consultants can be the glue that helps both come together in effective collaborations that deliver positive business outcomes in both global and local markets.
F# is excellent for specialties such as scientific computing and data analysis. It is an excellent choice for enterprise development as well. There are a few great reasons why you should consider using F# for your next project.

Concise

F# is not cluttered up with coding noise; no pesky semicolons, curly brackets, and so on. You almost never have to specify the kind of object you're referencing because of its powerful type inference system. It usually takes fewer lines of code to solve the same issue.

Convenient

Common programming tasks are much easier in F#. These include generating and using state machines, comparison and equality, list processing, as well as complex type definitions. It is very easy to generate powerful and reusable code because functions are first class objects. This is done by creating functions that have other functions as parameters or that combine existing functions to generate a new functionality.

Correctness

F# has a strong type system, and, therefore, prevents many common errors such as null reference exceptions. Valuables are immutable by default which, too, prevents a huge class of errors. You can also encode business logic by utilizing the type system. When done correctly, it is impossible to mix up units of measure or to write incorrect code thereby decresing the need of unit tests.

Concurrency

F# has number of built-in libraries. These libraries help when more than one thing at a time is occurring. Parallelism and asynchronous programming are very simple. There is also a built-in actor model as well as excellent support for event handling and functional reactive programming. Sharing state and avoiding locks are much easier because data structures are immutable by default.

Completeness

F# also supports other styles that are not 100 percent pure. This makes it easier to interact with the non-pure world of databases, websites, other applications, and so on. It is actually designed as a hybrid functional/OO language. F# is also part of the .NET ecosystem. This gives you seamless access to all the third party .NET tools and libraries. It operates on most platforms. These platforms include Linux and smartphones via mono. Visual Studio is integrates with F# as well. This means you get many plug-ins for unit tests, a debugger, a IDE with IntelliSense support, other development tasks. You can use MonoDevelop IDE on Linux.
Related:
F# - Marching Towards Top 10 Programming Languages
What Are the Advantages of Python Over Ruby?
Top 10 Programming Languages Expected To Be In Demand in 2014
One of the biggest threats facing small businesses right now is cyber security. Hackers have figured out that small business don't have robust systems; therefore, they are easy for the picking. If you are a small business owner, you know how limited your resources are. As such, every dollar counts. Therefore, you can't afford to lose customers, deal with lawsuits caused by data breaches or pay IT help staff to try to fix the issue. Below are some of the IT risks faced by your business and potential consequences. Try your best avoid them at all costs.
1. Phishing
This is perhaps one of the easiest ways to detect if a hacker is trying to get into your system. If you happen to receive an email that claims to be from a financial institution and asks you to provide certain data, ignore it. In fact, delete it. This is because once you make the mistake of opening such a mail or clicking the link provided, you provide a gateway for hackers to penetrate your system and steal information. For this reason, it's vital that all employees are aware of such emails and delete them without clicking on any links.
2. Passwords
Another way that hackers can attack a small business is by cracking system passwords. If the hackers manage to crack the password of even a single employee, they can use that person's account to gain unrestricted access to confidential company records. Therefore, tell your workers that they should never forgo strong password creation procedures. They should take their time to create a password that can't be easily cracked.
3. Vulnerable Devices
In your small business, you probably use printers, routers, and other electronic hardware to execute office tasks. Most of the time, such pieces of hardware are connected to your firm's network. If you have not updated the software on these machines, hackers can use them to gain access to your network and steal invaluable information. Therefore, make sure that you install patches in all electronic devices connected to your network.
4. Lack of Data Encryption
In the modern age, you can send information through various electronic devices. Some of those machines can have inbuilt security features to protect the data while others may not have. Data from the vulnerable devices can be easily intercepted by hackers. If the information is your password, your network is no longer safe. To counter such interceptions, always encrypt your data before your send it.
5. Seemingly Misplaced USB Drives
Some hackers will infect a USB drive with malware and then drop it outside your offices. An unknowing worker may pick up the drive and use it on a company computer. Immediately the drive is plugged in, it releases the malware and creates a unique access point for the hacker, allowing them to steal information. To avoid such a scenario, warn your employees against using any USB drives without a proper source.
Managing a small business means that you're a lean, mean business machine. Often, it's just you and a few trusted staff members. This is the reason, business owners need to have solid knowledge of where and how most important data is held. Whether it's on site, in traditional desktops and servers, or in cloud services or mobile devices including those "BYOD" devices of your employees, in order to avoid risks, always pay attention to your enviroment. It's important to make sure that you regularly update your system, train your employees, update software and fix bugs. Often, many IT issues are caused by the smallest, almost unapparent mistakes that will affect how a program runs or a web page looks. You might not see IT as your highest priority, but in the right hands, it can become your most powerful tool for growth.
Tech Life in Virginia
Virginia is known as "the birthplace of a nation,? is nicknamed the "Old Dominion" and has had 3 capital cities, Jamestown, Williamsburg, and Richmond. The state motto is "Sic Semper Tyrannis"??Thus always to tyrants? More people work for the U.S. government than any other industry in this region. Virginia's largest private employer is also the world's largest ship building yard. Because the state hosts some major Net firms such as AOL, Network Solutions, and MCI WorldCom it has dubbed itself the "Internet Capital of the world".
I think the lack of reusability comes in object-oriented languages, not in functional languages. Because the problem with object-oriented languages is they've got all this implicit environment that they carry around with them. You wanted a banana but what you got was a gorilla holding the banana and the entire jungle. Joe Armstrong - From the book: Coders at Work. 
other Learning Options
Software developers near Norfolk have ample opportunities to meet like minded techie individuals, collaborate and expend their career choices by participating in Meet-Up Groups. The following is a list of Technology Groups in the area.
| Company Name | City | Industry | Secondary Industry |
| --- | --- | --- | --- |
| Brink's Inc. | Richmond | Business Services | Security Services |
| Federal Home Loan Mortgage Corporation (Freddie Mac) | Mc Lean | Financial Services | Lending and Mortgage |
| General Dynamics Corporation | Falls Church | Manufacturing | Aerospace and Defense |
| CarMax, Inc. | Henrico | Retail | Automobile Dealers |
| NVR, Inc. | Reston | Real Estate and Construction | Construction and Remodeling |
| Gannett Co., Inc. | Mc Lean | Media and Entertainment | Newspapers, Books and Periodicals |
| Smithfield Foods, Inc. | Smithfield | Manufacturing | Food and Dairy Product Manufacturing and Packaging |
| ManTech International Corporation | Fairfax | Computers and Electronics | IT and Network Services and Support |
| DynCorp International | Falls Church | Manufacturing | Aerospace and Defense |
| Genworth Financial, Inc. | Richmond | Financial Services | Insurance and Risk Management |
| MeadWestvaco Corporation | Richmond | Manufacturing | Paper and Paper Products |
| Dollar Tree, Inc. | Chesapeake | Retail | Department Stores |
| Alpha Natural Resources, Inc. | Abingdon | Agriculture and Mining | Mining and Quarrying |
| SRA International, Inc. | Fairfax | Business Services | Business Services Other |
| NII Holdings, Inc. | Reston | Telecommunications | Wireless and Mobile |
| Dominion Resources, Inc. | Richmond | Energy and Utilities | Gas and Electric Utilities |
| Norfolk Southern Corporation | Norfolk | Transportation and Storage | Freight Hauling (Rail and Truck) |
| CACI International Inc. | Arlington | Software and Internet | Data Analytics, Management and Storage |
| Amerigroup Corporation | Virginia Beach | Financial Services | Insurance and Risk Management |
| Owens and Minor, Inc. | Mechanicsville | Healthcare, Pharmaceuticals and Biotech | Personal Health Care Products |
| Advance Auto Parts, Inc | Roanoke | Retail | Automobile Parts Stores |
| SAIC | Mc Lean | Software and Internet | Software |
| AES Corporation | Arlington | Energy and Utilities | Gas and Electric Utilities |
| Capital One Financial Corporation | Mc Lean | Financial Services | Credit Cards and Related Services |
| Sunrise Senior Living, Inc. | Mc Lean | Healthcare, Pharmaceuticals and Biotech | Residential and Long-Term Care Facilities |
| Computer Sciences Corporation | Falls Church | Software and Internet | Software |
| Altria Group, Inc. | Richmond | Manufacturing | Manufacturing Other |
| Northrop Grumman Corporation | Falls Church | Manufacturing | Aerospace and Defense |
| Alliant Techsystems Inc. | Arlington | Manufacturing | Aerospace and Defense |
| Markel Corporation | Glen Allen | Financial Services | Insurance and Risk Management |
training details
locations, tags and why hsg
the hartmann software group advantage
A successful career as a software developer or other IT professional requires a solid understanding of software development processes, design patterns, enterprise application architectures, web services, security, networking and much more. The progression from novice to expert can be a daunting endeavor; this is especially true when traversing the learning curve without expert guidance. A common experience is that too much time and money is wasted on a career plan or application due to misinformation.
The Hartmann Software Group understands these issues and addresses them and others during any training engagement. Although no IT educational institution can guarantee career or application development success, HSG can get you closer to your goals at a far faster rate than self paced learning and, arguably, than the competition. Here are the reasons why we are so successful at teaching:
Learn from the experts.

We have provided software development and other IT related training to many major corporations in Virginia since 2002.
Our educators have years of consulting and training experience; moreover, we require each trainer to have cross-discipline expertise i.e. be Java and .NET experts so that you get a broad understanding of how

industry wide

experts work and think.

Discover tips and tricks about Linux Unix programming
Get your questions answered by easy to follow, organized Linux Unix experts
Get up to speed with vital Linux Unix programming tools
Save on travel expenses by learning right from your desk or home office. Enroll in an online instructor led class. Nearly all of our classes are offered in this way.
Prepare to hit the ground running for a new job or a new position
See the big picture and have the instructor fill in the gaps
We teach with sophisticated learning tools and provide excellent supporting course material
Books and course material are provided in advance
Get a book of your choice from the HSG Store as a gift from us when you register for a class
Gain a lot of practical skills in a short amount of time
We teach what we know…software
We care…
learn more
page tags
what brought you to visit us
Norfolk, Virginia Linux Unix Training , Norfolk, Virginia Linux Unix Training
Classes
, Norfolk, Virginia Linux Unix Training
Courses
, Norfolk, Virginia Linux Unix Training
Course
, Norfolk, Virginia Linux Unix Training
Seminar
training locations
Virginia cities where we offer Linux Unix Training Classes