Python Programming Training Classes in Rostock, Germany
Training Suggestions from an Expert

An Experienced Python developer must have
... an understanding of the following topics: Map, Reduce and Filter, Numpy, Pandas, MatplotLib, File handling and Database integration. All of these requirements assume a solid grasp of Python Idioms that include iterators, enumerators, generators and list comprehensions.
To quickly get up to speed, we suggest you enroll in the following classes: Beginning Python and Advanced Python 3
Call for Details: 303.377.6176
Learn Python Programming in Rostock, Germany and surrounding areas via our hands-on, expert led courses. All of our classes either are offered on an onsite, online or public instructor led basis. Here is a list of our current Python Programming related training offerings in Rostock, Germany: Python Programming Training
Python Programming Training Catalog
Course Directory
[training on all levels]
Technical Training Courses
Software engineer/architect, System Admin ... Welcome!
Business Training Courses
Project Managers, Business Analysts, Paralegals ... Welcome!
Upcoming Classes
Gain insight and ideas from students with different perspectives and experiences.
Blog Entries
publications that: entertain, make you think, offer insight
From Brennan's Blog which is no longer up and running:
I use Remote Desktop all the time to work inside of my development systems hosted by Microsoft Virtual Server. I use the host system to browse the web for documentation and searches as I work and when I need to copy some text from the web browser I find many times the link between the host clipboard and the remote clipboard is broken. In the past I have read that somehow the remote clipboard utility, rdpclip.exe, gets locked and no longer allows the clipboard to be relayed between the host and the client environment. My only way to deal with it was to use the internet clipboard, cl1p.net. I would create my own space and use it to send content between environments. But that is a cumbersome step if you are doing it frequently.
The only way I really knew to fix the clipboard transfer was to close my session and restart it. That meant closing the tools I was using like Visual Studio, Management Studio and the other ancillary processes I have running as I work and then restarting all of it just to restore the clipboard. But today I found a good link on the Terminal Services Blog explaining that what is really happening. The clipboard viewer chain is somehow becoming unresponsive on the local or remote system and events on the clipboards are not being relayed between systems. It is not necessarily a lock being put in place but some sort of failed data transmission. It then goes on to explain the 2 steps you can take to restore the clipboard without restarting your session.
Use Task Manager to kill the rdpclip.exe process
Run rdpclip.exe to restart it
The clipboard communications should be restored. My clipboard is currently working because I just restarted my session to fix it, but I wanted to test these steps. I killed rdpclip.exe and started it and was able to copy/paste from the remote to the host system. The next time my clipboard dies I will have to check to see if these steps truly do work.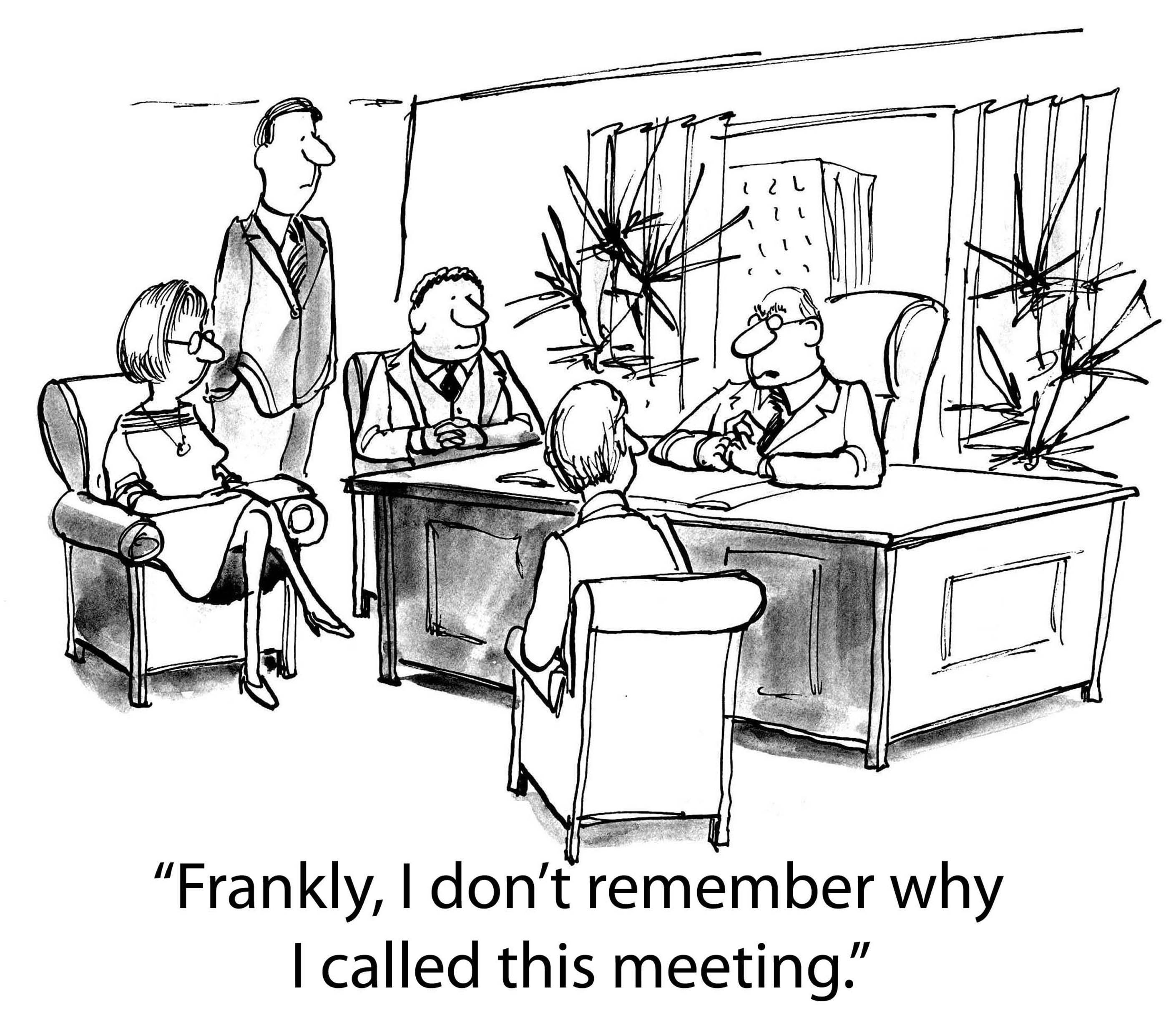 In programming, memory leaks are a common issue, and it occurs when a computer uses memory but does not give it back to the operating system. Experienced programmers have the ability to diagnose a leak based on the symptoms. Some believe every undesired increase in memory usage is a memory leak, but this is not an accurate representation of a leak. Certain leaks only run for a short time and are virtually undetectable.

Memory Leak Consequences

Applications that suffer severe memory leaks will eventually exceed the memory resulting in a severe slowdown or a termination of the application.

How to Protect Code from Memory Leaks?

Preventing memory leaks in the first place is more convenient than trying to locate the leak later. To do this, you can use defensive programming techniques such as smart pointers for C++. A smart pointer is safer than a raw pointer because it provides augmented behavior that raw pointers do not have. This includes garbage collection and checking for nulls.

If you are going to use a raw pointer, avoid operations that are dangerous for specific contexts. This means pointer arithmetic and pointer copying. Smart pointers use a reference count for the object being referred to. Once the reference count reaches zero, the excess goes into garbage collection. The most commonly used smart pointer is shared_ptr from the TR1 extensions of the C++ standard library.

Static Analysis

The second approach to memory leaks is referred to as static analysis and attempts to detect errors in your source-code. CodeSonar is one of the effective tools for detection. It provides checkers for the Power of Ten coding rules, and it is especially competent at procedural analysis. However, some might find it lagging for bigger code bases.

How to Handle a Memory Leak

For some memory leaks, the only solution is to read through the code to find and correct the error. Another one of the common approaches to C++ is to use RAII, which an acronym for Resource Acquisition Is Initialization. This approach means associating scoped objects using the acquired resources, which automatically releases the resources when the objects are no longer within scope. RAII has the advantage of knowing when objects exist and when they do not. This gives it a distinct advantage over garbage collection. Regardless, RAII is not always recommended because some situations require ordinary pointers to manage raw memory and increase performance. Use it with caution.

The Most Serious Leaks

Urgency of a leak depends on the situation, and where the leak has occurred in the operating system. Additionally, it becomes more urgent if the leak occurs where the memory is limited such as in embedded systems and portable devices.

To protect code from memory leaks, people have to stay vigilant and avoid codes that could result in a leak. Memory leaks continue until someone turns the system off, which makes the memory available again, but the slow process of a leak can eventually prejudice a machine that normally runs correctly.
Related:
The Five Principles of Performance
Here is a list of the organizations that use Python. This list is periodically updated by HSG's software fans as well as the community at large.

Web Development
1. Yahoo Maps
Yahoo acquired Four11, whose address and mapping lookup services were implemented in Python. Yahoo Maps still uses Python today, as can be seen by examining its URLs.

2. Yahoo Groups
A comprehensive public archive of Internet mailing lists that was originally implemented in pure Python. At one point Scott Hassan, one of the founders of Findmail/eGroups (the company that was later acquired by Yahoo), reported that they had 180,000 lines of Python underlying everything from their 100% dynamic website to all email delivery, pumping out 200 messages/second on a single 400 MHz Pentium.
Studying a functional programming language is a good way to discover new approaches to problems and different ways of thinking. Although functional programming has much in common with logic and imperative programming, it uses unique abstractions and a different toolset for solving problems. Likewise, many current mainstream languages are beginning to pick up and integrate various techniques and features from functional programming.

Many authorities feel that Haskell is a great introductory language for learning functional programming. However, there are various other possibilities, including Scheme, F#, Scala, Clojure, Erlang and others.

Haskell is widely recognized as a beautiful, concise and high-performing programming language. It is statically typed and supports various cool features that augment language expressivity, including currying and pattern matching. In addition to monads, the language support a type-class system based on methods; this enables higher encapsulation and abstraction. Advanced Haskell will require learning about combinators, lambda calculus and category theory. Haskell allows programmers to create extremely elegant solutions.

Scheme is another good learning language -- it has an extensive history in academia and a vast body of instructional documents. Based on the oldest functional language -- Lisp -- Scheme is actually very small and elegant. Studying Scheme will allow the programmer to master iteration and recursion, lambda functions and first-class functions, closures, and bottom-up design.

Supported by Microsoft and growing in popularity, F# is a multi-paradigm, functional-first programming language that derives from ML and incorporates features from numerous languages, including OCaml, Scala, Haskell and Erlang. F# is described as a functional language that also supports object-oriented and imperative techniques. It is a .NET family member. F# allows the programmer to create succinct, type-safe, expressive and efficient solutions. It excels at parallel I/O and parallel CPU programming, data-oriented programming, and algorithmic development.

Scala is a general-purpose programming and scripting language that is both functional and object-oriented. It has strong static types and supports numerous functional language techniques such as pattern matching, lazy evaluation, currying, algebraic types, immutability and tail recursion. Scala -- from "scalable language" -- enables coders to write extremely concise source code. The code is compiled into Java bytecode and executes on the ubiquitous JVM (Java virtual machine).

Like Scala, Clojure also runs on the Java virtual machine. Because it is based on Lisp, it treats code like data and supports macros. Clojure's immutability features and time-progression constructs enable the creation of robust multithreaded programs.

Erlang is a highly concurrent language and runtime. Initially created by Ericsson to enable real-time, fault-tolerant, distributed applications, Erlang code can be altered without halting the system. The language has a functional subset with single assignment, dynamic typing, and eager evaluation. Erlang has powerful explicit support for concurrent processes.
Computer Programming as a Career?
training details
locations, tags and why hsg
the hartmann software group advantage
A successful career as a software developer or other IT professional requires a solid understanding of software development processes, design patterns, enterprise application architectures, web services, security, networking and much more. The progression from novice to expert can be a daunting endeavor; this is especially true when traversing the learning curve without expert guidance. A common experience is that too much time and money is wasted on a career plan or application due to misinformation.
The Hartmann Software Group understands these issues and addresses them and others during any training engagement. Although no IT educational institution can guarantee career or application development success, HSG can get you closer to your goals at a far faster rate than self paced learning and, arguably, than the competition. Here are the reasons why we are so successful at teaching:
Learn from the experts.

We have provided software development and other IT related training to many major corporations in Germany since 2002.
Our educators have years of consulting and training experience; moreover, we require each trainer to have cross-discipline expertise i.e. be Java and .NET experts so that you get a broad understanding of how

industry wide

experts work and think.

Discover tips and tricks about Python Programming programming
Get your questions answered by easy to follow, organized Python Programming experts
Get up to speed with vital Python Programming programming tools
Save on travel expenses by learning right from your desk or home office. Enroll in an online instructor led class. Nearly all of our classes are offered in this way.
Prepare to hit the ground running for a new job or a new position
See the big picture and have the instructor fill in the gaps
We teach with sophisticated learning tools and provide excellent supporting course material
Books and course material are provided in advance
Get a book of your choice from the HSG Store as a gift from us when you register for a class
Gain a lot of practical skills in a short amount of time
We teach what we know…software
We care…
learn more
page tags
what brought you to visit us
Rostock, Germany Python Programming Training , Rostock, Germany Python Programming Training
Classes
, Rostock, Germany Python Programming Training
Courses
, Rostock, Germany Python Programming Training
Course
, Rostock, Germany Python Programming Training
Seminar
training locations
Germany cities where we offer Python Programming Training Classes