Cisco Training Classes in Fort Myers, Florida
Learn Cisco in Fort Myers, Florida and surrounding areas via our hands-on, expert led courses. All of our classes either are offered on an onsite, online or public instructor led basis. Here is a list of our current Cisco related training offerings in Fort Myers, Florida: Cisco Training
Cisco Training Catalog
Course Directory
[training on all levels]
Technical Training Courses
Software engineer/architect, System Admin ... Welcome!
Business Training Courses
Project Managers, Business Analysts, Paralegals ... Welcome!
Upcoming Classes
Gain insight and ideas from students with different perspectives and experiences.
Blog Entries
publications that: entertain, make you think, offer insight
No matter what type of business you're in, boosting your bottom line is always in the back of your mind. In a rough economy, it can be tempting to focus too much on pulling in more money and not enough on containing it from within.
That's right, containing it. You have the potential to lose hundreds of thousands of dollars every year right under your nose from something as simple as lack of or ineffective computer training.
How much do the employees you have working for you right now really understand about technology? How good is your IT tech department? Technology changes faster than a blink of an eye and oftentimes, businesses struggle to keep their top employees trained.
With millions of dollars being lost to Internet espionage, file corruption and other computer crimes, staying on top of changes is essential. Recently, online learning centers have been emerging as the go-to method for quick and inexpensive learning. Unfortunately, this type of computer learning isn't always the best solution.
From Brennan's Blog which is no longer up and running:
I use Remote Desktop all the time to work inside of my development systems hosted by Microsoft Virtual Server. I use the host system to browse the web for documentation and searches as I work and when I need to copy some text from the web browser I find many times the link between the host clipboard and the remote clipboard is broken. In the past I have read that somehow the remote clipboard utility, rdpclip.exe, gets locked and no longer allows the clipboard to be relayed between the host and the client environment. My only way to deal with it was to use the internet clipboard, cl1p.net. I would create my own space and use it to send content between environments. But that is a cumbersome step if you are doing it frequently.
The only way I really knew to fix the clipboard transfer was to close my session and restart it. That meant closing the tools I was using like Visual Studio, Management Studio and the other ancillary processes I have running as I work and then restarting all of it just to restore the clipboard. But today I found a good link on the Terminal Services Blog explaining that what is really happening. The clipboard viewer chain is somehow becoming unresponsive on the local or remote system and events on the clipboards are not being relayed between systems. It is not necessarily a lock being put in place but some sort of failed data transmission. It then goes on to explain the 2 steps you can take to restore the clipboard without restarting your session.
Use Task Manager to kill the rdpclip.exe process
Run rdpclip.exe to restart it
The clipboard communications should be restored. My clipboard is currently working because I just restarted my session to fix it, but I wanted to test these steps. I killed rdpclip.exe and started it and was able to copy/paste from the remote to the host system. The next time my clipboard dies I will have to check to see if these steps truly do work.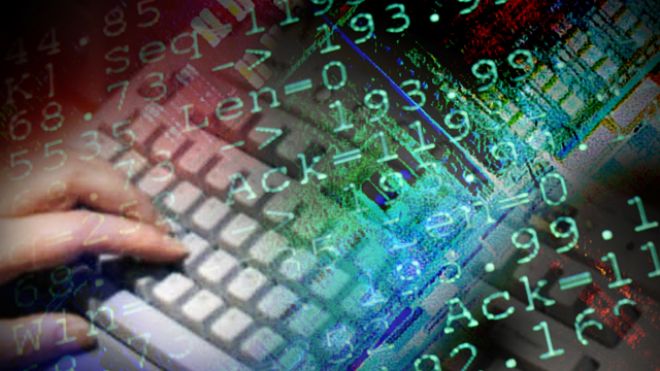 With stiff penalties for being caught and the whiff of secretive underground or even nefarious acts, computer hacking can be seen as a somewhat dubious pursuit. Not all hackers operate with the motive of emptying your Paypal account, however; there are many hackers who utilize their skills to aid companies in locating security flaws ("penetration testing") or engage in hacking with the goal of becoming cyber-freedom-fighters that champion simple human freedoms, such as the right to free speech.

Computer hacking is as much an art as it is a skill. At its simplest distillation, hacking is the systematic search for chinks in programming armor. While advanced problem-solving, intuition and sophisticated understanding of programming languages are a distinct advantage, there does exist a number of push-button programs that computing wizards have written allowing those less sophisticated in the art of hacking to break into remote computers in a variety of ways. Because of this new ubiquity, today's hackers no longer need to be a programming Wunderkind; they simply need to know where to download software and be able to turn on a computer. It really is that simple and the implications can be disturbing.

Phishing, Push-Button Programs and Brute Force Tactics

There's no need to crack a company's firewall if you have direct physical access to their computers. One aspect of hacking is the impersonation of an employee or service worker with the goal of gaining access to a company's database, where the hacker can then unleash whatever havoc he or she has planned into the system. Another is to engage in simple phishing techniques, such as impersonating an employee who forgot their password and needs help logging into the system.

Because such impersonations often fail thanks to companies becoming more security-conscious, taking over operations of a computer remotely is often the preferred method of gaining access. Such attempts can be facilitated in a variety of ways. One is the brute-force method, in which a program such as SQLmap, Nmap or Burpsuite is used; running one of these programs is analogous to trying every doorknob in a neighborhood to see which house is unlocked. Using a variety of different parameters, these programs can find access to a vulnerable computer or network in less than a minute.

Hackers can also attempt to gain access with a program like Metasploit. With literally a few clicks of a mouse, access to a remote and vulnerable computer can be achieved by a relative newbie. With a related hacking aid, called Meterpreter, a backdoor is created that allows access into an operating system. It does not install itself onto the remote computer, running instead using the computer's memory; in fact, Meterpreter can hide itself inside the operations of a perfectly valid program, so it cannot be detected even by sophisticated programmers. Once engaged, it allows a remote user carte blanche access to the system in question.

Where to Learn the Art of Hacking

Of course, for those who wish to learn the actual skills rather than download someone else's hack, there are a number of practice sites that pose an increasingly difficult set of challenges intended to train neophytes in the art of hacking. For example, Hack This Site starts beginners with the goal of cracking simple flaws in coding scripts or software such as HTML, Unix, Javascript and Apache. Their structured series of tests increase in complexity, incorporating real-word scenarios and even old-fashioned "phone phreaking" challenges that recall the bygone golden age of hacking skills displayed by Matthew Broderick in "WarGames."

Using just these simple tools and free practice sites, beginners have a powerful array of hacking resources just a simple mouse click away.
Anonymous reprint from Quora (career advice)
Occasionally we come across a unique profound perspective that makes one stop and really listen. The following advice is one such as this.
Small actions compound: Reputation, career trajectory, and how others perceive you in the workplace can come down to a handful of things/moments that seem inconsequential/small at the time but compound. Random Thought: Redwood trees come from small seeds and time. With every action you're planting small seeds and these seeds can grow into something bigger (sometimes unimaginably bigger) over time. Don't let small basic mistakes sabotage your reputation because it only takes a few small snafus for people to lose confidence/trust in your ability to do more important tasks. Trust is a fragile thing and the sooner people can trust you the faster they'll give you more responsibility. Some Examples: Being on time (always) or early (better); spending an extra 10-15 minutes reviewing your work and catching basic mistakes before your boss does; structuring your work so it's easy for others to understand and leverage (good structure/footnotes/formatting); taking on unpleasant schleps/tasks (volunteer for them; don't complain; do it even when there's no apparent benefit to you)


Rising tide lifts all boats: Fact: You don't become CEO of a multi-billion dollar public company in your 30s based purely on ability/talent. Your career is a boat and it is at the mercy of tides. No matter how talented you are it's a lot harder to break out in a sluggish situation/hierarchy/economy than a go-go environment. Even if you're a superstar at Sluggish Co., your upside trajectory (more often than not) is fractional to what an average/below average employee achieves at Rocket Ship Co. There's a reason Eric Schmidt told Sheryl Sandberg to "Get on a Rocket Ship". I had colleagues accelerate their careers/income/title/responsibility simply because business demand was nose bleed high (go go economy) and they were at the right place at the right time to ride the wave. Contrast that to the 2008 bust where earnings/promotions/careers have been clamped down and people are thankful for having jobs let alone moving up. Yes talent still matters but I think people generally overweight individual talent and underweight economics when evaluating/explaining their career successes. Sheryl Sandberg Quote: When companies are growing quickly and they are having a lot of impact, careers take care of themselves. And when companies aren't growing quickly or their missions don't matter as much, that's when stagnation and politics come in. If you're offered a seat on a rocket ship, don't ask what seat. Just get on.


Seek opportunities where the outcome is success or failure. Nothing in between! You don't become a star doing your job. You become a star making things happen. I was once told early in my career that you learn the most in 1) rapidly growing organizations or 2) failing organizations. I've been in both kinds of situations and wholeheartedly agree. Repeat. Get on a rocket ship. It'll either blow up or put you in orbit. Either way you'll learn a ton in a short amount of time. Put another way; seek jobs where you can get 5-10 years of work experience in 1-2 years.


Career Tracks & Meritocracies don't exist: Your career is not a linear, clearly defined trajectory. It will be messy and will move more like a step function.


You will probably have champions and detractors on day 1: One interesting byproduct of the recruiting & hiring process of most organizations is it can create champions & detractors before you even start the job. Some folks might not like how you were brought into the organization (they might have even protested your hiring) and gun for you at every turn while others will give you the benefit of the doubt (even when you don't deserve one) because they stuck their neck out to hire you. We're all susceptible to these biases and few people truly evaluate/treat folks on a blank slate.


You'll only be known for a few things. Make those labels count: People rely on labels as quick filters. Keep this in mind when you pick an industry/company/job role/school because it can serve as an anchor or elevator in the future. It's unfortunate but that's the way it is. You should always be aware of what your "labels" are.


Nurture & protect your network and your network will nurture & protect you: Pay it forward and help people. Your network will be one of the biggest drivers of your success.
Tech Life in Florida
Software developers in Florida, have reasonably great opportunities for development positions in Fortune 1000 companies scattered throughout the state. In town and in reach, Floridians have access to corporate headquarters for Citrix Systems, Tech Data Corporation, the SFN Group, and the Harris Corporation just to name a few.
If you do build a great experience, customers tell each other about that. Word of mouth is very powerful. Jeff Bezos Amazon.com founder
other Learning Options
Software developers near Fort Myers have ample opportunities to meet like minded techie individuals, collaborate and expend their career choices by participating in Meet-Up Groups. The following is a list of Technology Groups in the area.
| Company Name | City | Industry | Secondary Industry |
| --- | --- | --- | --- |
| Lender Processing Services, Inc. (LPS) | Jacksonville | Software and Internet | Data Analytics, Management and Storage |
| World Fuel Services Corporation | Miami | Energy and Utilities | Gasoline and Oil Refineries |
| SEACOR Holdings Inc. | Fort Lauderdale | Transportation and Storage | Marine and Inland Shipping |
| MasTec, Inc. | Miami | Business Services | Security Services |
| Health Management Associates, Inc. | Naples | Healthcare, Pharmaceuticals and Biotech | Hospitals |
| B/E Aerospace, Inc. | Wellington | Manufacturing | Aerospace and Defense |
| Roper Industries, Inc. | Sarasota | Manufacturing | Manufacturing Other |
| AutoNation | Fort Lauderdale | Retail | Automobile Dealers |
| Watsco, Inc. | Miami | Wholesale and Distribution | Wholesale and Distribution Other |
| SFN Group | Fort Lauderdale | Business Services | HR and Recruiting Services |
| Tupperware Corporation | Orlando | Manufacturing | Plastics and Rubber Manufacturing |
| AirTran Holdings, Inc. | Orlando | Travel, Recreation and Leisure | Passenger Airlines |
| WellCare Health Plans, Inc. | Tampa | Healthcare, Pharmaceuticals and Biotech | Healthcare, Pharmaceuticals, and Biotech Other |
| Lennar Corporation | Miami | Real Estate and Construction | Real Estate Agents and Appraisers |
| HSN, Inc. | Saint Petersburg | Retail | Retail Other |
| Certegy | Saint Petersburg | Business Services | Business Services Other |
| Raymond James Financial, Inc. | Saint Petersburg | Financial Services | Trust, Fiduciary, and Custody Activities |
| Winn-Dixie Stores, Inc. | Jacksonville | Retail | Grocery and Specialty Food Stores |
| Jabil Circuit, Inc. | Saint Petersburg | Computers and Electronics | Semiconductor and Microchip Manufacturing |
| CSX Corporation | Jacksonville | Transportation and Storage | Freight Hauling (Rail and Truck) |
| Fidelity National Financial, Inc. | Jacksonville | Financial Services | Insurance and Risk Management |
| Tech Data Corporation | Clearwater | Consumer Services | Automotive Repair & Maintenance |
| TECO Energy, Inc. | Tampa | Manufacturing | Chemicals and Petrochemicals |
| Lincare Holdings Inc | Clearwater | Healthcare, Pharmaceuticals and Biotech | Medical Supplies and Equipment |
| Chico's FAS Inc. | Fort Myers | Retail | Clothing and Shoes Stores |
| Burger King Corporation LLC | Miami | Retail | Restaurants and Bars |
| Publix Super Markets, Inc. | Lakeland | Retail | Grocery and Specialty Food Stores |
| Florida Power and Light Company | Juno Beach | Energy and Utilities | Gas and Electric Utilities |
| Ryder System, Inc. | Miami | Transportation and Storage | Freight Hauling (Rail and Truck) |
| Citrix Systems, Inc. | Fort Lauderdale | Software and Internet | Software and Internet Other |
| Harris Corporation | Melbourne | Telecommunications | Wireless and Mobile |
| Office Depot, Inc. | Boca Raton | Computers and Electronics | Audio, Video and Photography |
| Landstar System, Inc. | Jacksonville | Transportation and Storage | Freight Hauling (Rail and Truck) |
| Darden Restaurants, Inc. | Orlando | Retail | Restaurants and Bars |
| PSS World Medical, Inc. | Jacksonville | Healthcare, Pharmaceuticals and Biotech | Medical Supplies and Equipment |
training details
locations, tags and why hsg
the hartmann software group advantage
A successful career as a software developer or other IT professional requires a solid understanding of software development processes, design patterns, enterprise application architectures, web services, security, networking and much more. The progression from novice to expert can be a daunting endeavor; this is especially true when traversing the learning curve without expert guidance. A common experience is that too much time and money is wasted on a career plan or application due to misinformation.
The Hartmann Software Group understands these issues and addresses them and others during any training engagement. Although no IT educational institution can guarantee career or application development success, HSG can get you closer to your goals at a far faster rate than self paced learning and, arguably, than the competition. Here are the reasons why we are so successful at teaching:
Learn from the experts.

We have provided software development and other IT related training to many major corporations in Florida since 2002.
Our educators have years of consulting and training experience; moreover, we require each trainer to have cross-discipline expertise i.e. be Java and .NET experts so that you get a broad understanding of how

industry wide

experts work and think.

Discover tips and tricks about Cisco programming
Get your questions answered by easy to follow, organized Cisco experts
Get up to speed with vital Cisco programming tools
Save on travel expenses by learning right from your desk or home office. Enroll in an online instructor led class. Nearly all of our classes are offered in this way.
Prepare to hit the ground running for a new job or a new position
See the big picture and have the instructor fill in the gaps
We teach with sophisticated learning tools and provide excellent supporting course material
Books and course material are provided in advance
Get a book of your choice from the HSG Store as a gift from us when you register for a class
Gain a lot of practical skills in a short amount of time
We teach what we know…software
We care…
learn more
page tags
what brought you to visit us
Fort Myers, Florida Cisco Training , Fort Myers, Florida Cisco Training
Classes
, Fort Myers, Florida Cisco Training
Courses
, Fort Myers, Florida Cisco Training
Course
, Fort Myers, Florida Cisco Training
Seminar
training locations
Florida cities where we offer Cisco Training Classes