Microsoft Team Foundation Server Training Classes in Tallahassee, Florida
Learn Microsoft Team Foundation Server in Tallahassee, Florida and surrounding areas via our hands-on, expert led courses. All of our classes either are offered on an onsite, online or public instructor led basis. Here is a list of our current Microsoft Team Foundation Server related training offerings in Tallahassee, Florida: Microsoft Team Foundation Server Training
Microsoft Team Foundation Server Training Catalog
subcategories
cost: $ 1570
length: 2 day(s)
cost: $ 2690
length: 4 day(s)
cost: $ 1570
length: 2 day(s)
cost: $ 1570
length: 2 day(s)
Agile/Scrum Classes
cost: $ 3390
length: 5 day(s)
cost: $ 2060
length: 3 day(s)
cost: $ 2060
length: 3 day(s)
JUnit, TDD, CPTC, Web Penetration Classes
cost: $ 1570
length: 2 day(s)
Course Directory
[training on all levels]
Technical Training Courses
Software engineer/architect, System Admin ... Welcome!
Business Training Courses
Project Managers, Business Analysts, Paralegals ... Welcome!
Upcoming Classes
Gain insight and ideas from students with different perspectives and experiences.
Blog Entries
publications that: entertain, make you think, offer insight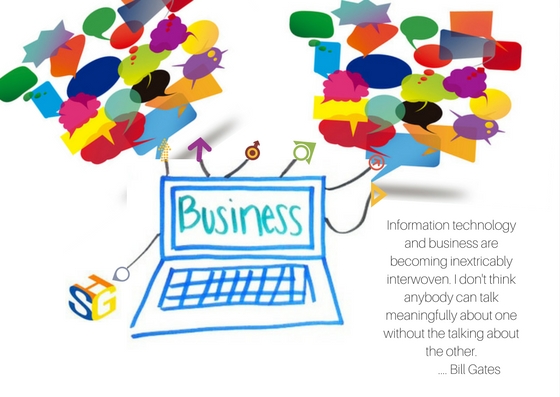 Information Technology (IT) tools are here to support your business in the global market. Effective communication is key for IT and business experts to collaborate effectively in search of solutions. Consulting, reaching out for help to a third-party, can bridge the gap between your business marketing experts and IT operations experts, especially with the emergence of big data analytics and its implication on the global market. Having the right consultants equipped with business knowledge and data technology expertise can make a difference.

Your marketing organization is probably familiar with digital tools and conducting global research. Its results can uncover the journey customers take to purchase your products or use your services. It can highlight the pain points and frictions that prevent their experiences with you to be delightful and amazing. Armed with this knowledge and beautiful compelling presentations, marketing executives expect that IT operations leaders will translate these insights into actions.

But people in IT operations are too involved in meeting key performance indicators that have nothing to do with the end customers. Meeting requirements of faster and cheaper don't translate very well into customer satisfaction. A classic breakdown in communication is described in a Harvard Business Review article, "A Technique to Bridge the Gap Between Marketing and IT." The author goes on to describe how a new CIO at a bank found IT to be focused on the internal organization as their customers, rather than the real end customer. Moreover, no one was looking at the incident reports which clearly showed that incidents were increasing. And nobody looked at what these incidents were doing to the bank's customers. The startling and scary numbers of incidents were caught and addressed and brought down from 1,000 to 600 or (40%) and later to 450 per week.
Surprisingly, these type of seemingly isolated scenarios are still being discovered within organizations presently, sometimes internally, and through third party insights such as consultants. By engaging consultants to provide a perspective based on what they've experienced before, they can often bring new and innovative ideas or possible challenges to the table that an internal processes probably wouldn't have been able to see on their own. Often, third party input can help to provide the translation needed to go from marketing research results into actions that IT operations can understand and make sense in their high-performance culture. When companies understand and use this knowledge to reassess how to improve their customer experiences, they work backward from what customers want to achieve significantly higher improvements.

IT and business management are more and more being asked to move away from their traditional roles, such as IT being the "technology infrastructure gatekeeper", and instead become enablers across the enterprise of effective collaboration, big data consumers, and key players in driving desired business outcomes. Marketing leaders look to technology as a way to facilitate the customer's journey and his positive experience of it, bring more clients, and meet increasingly higher loyalty goals. They rely on IT projects to enable big data-based behavioral targeting anywhere in the global market. This means projects to analyze search engine results, improve website personalization and optimization, and building of mobile applications for a more personal experience. All these are projects that consultants with their communication, consulting and technical expertise are well prepared to help in order to bridge the expectation gap between IT and other business organizations.

In order to meet these 21st-century business challenges, Information Technology organizations have been transitioning from waterfall stage-gate project management approaches to agile development. The stage-gate method applies a step-by-step approach where waiting, reviewing and approving are required before moving to the next step in the project. Agile management emphasizes collaboration, no decision hierarchies, and few people roles for making quick, customer-focused small changes over time to deliver solutions that delight and amaze customers. Agile development has allowed many businesses to respond quickly to changing customer desires and expectations. But moving to continuous delivery is a struggle requiring focused, dedicated teams that are not well suited to the traditional matrix organization where people are resources whose time must be "chopped" into many pieces and shared among many projects. Agile teams meet frequently as often as daily but never waiting more than a week to do so.

Marketing people are externally focused. IT people are internally focused. The first works with customer emotions. The second works to increase efficiency. Big data analytic tools are used by the first and supported by the second. Consultants can be the glue that helps both come together in effective collaborations that deliver positive business outcomes in both global and local markets.
I've been a technical recruiter for several years, let's just say a long time. I'll never forget how my first deal went bad and the lesson I learned from that experience. I was new to recruiting but had been a very good sales person in my previous position. I was about to place my first contractor on an assignment. I thought everything was fine. I nurtured and guided my candidate through the interview process with constant communication throughout. The candidate was very responsive throughout the process. From my initial contact with him, to the phone interview all went well and now he was completing his onsite interview with the hiring manager.
Shortly thereafter, I received the call from the hiring manager that my candidate was the chosen one for the contract position, I was thrilled. All my hard work had paid off. I was going to be a success at this new game! The entire office was thrilled for me, including my co-workers and my bosses. I made a good win-win deal. It was good pay for my candidate and a good margin for my recruiting firm. Everyone was happy.
I left a voicemail message for my candidate so I could deliver the good news. He had agreed to call me immediately after the interview so I could get his assessment of how well it went. Although, I heard from the hiring manager, there was no word from him. While waiting for his call back, I received a call from a Mercedes dealership to verify his employment for a car he was trying to lease. Technically he wasn't working for us as he had not signed the contract yet…. nor, had he discussed this topic with me. I told the Mercedes office that I would get back to them. Still not having heard back from the candidate, I left him another message and mentioned the call I just received. Eventually he called back. He wanted more money.
I told him that would be impossible as he and I had previously agreed on his hourly rate and it was fine with him. I asked him what had changed since that agreement. He said he made had made much more money in doing the same thing when he lived in California. I reminded him this is a less costly marketplace than where he was living in California. I told him if he signed the deal I would be able to call the car dealership back and confirm that he was employed with us. He agreed to sign the deal.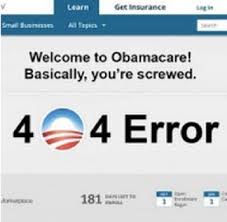 Millions of people experienced the frustration and failures of the Obamacare website when it first launched. Because the code for the back end is not open source, the exact technicalities of the initial failings are tricky to determine. Many curious programmers and web designers have had time to examine the open source coding on the front end, however, leading to reasonable conclusions about the nature of the overall difficulties.

Lack of End to End Collaboration
The website was developed with multiple contractors for the front-end and back-end functions. The site also needed to be integrated with insurance companies, IRS servers, Homeland Security servers, and the Department of Veterans Affairs, all of whom had their own legacy systems. The large number of parties involved and the complex nature of the various components naturally complicated the testing and integration of each portion of the project.

The errors displayed, and occasionally the lack thereof, indicated an absence of coordination between the parties developing the separate components. A failed sign up attempt, for instance, often resulted in a page that displayed the header but had no content or failure message. A look at end user requests revealed that the database was unavailable. Clearly, the coding for the front end did not include errors for failures on the back end.

Bloat and the Abundance of Minor Issues
Obviously, numerous bugs were also an issue. The system required users to create passwords that included numbers, for example, but failed to disclose that on the form and in subsequent failure messages, leaving users baffled. In another issue, one of the pages intended to ask users to please wait or call instead, but the message and the phone information were accidentally commented out in the code.

While the front-end design has been cleared of blame for the most serious failures, bloat in the code did contribute to the early difficulties users experienced. The site design was heavy with Javascript and CSS files, and it was peppered with small coding errors that became particularly troublesome when users faced bottlenecks in traffic. Frequent typos throughout the code proved to be an additional embarrassment and were another indication of a troubled development process.

NoSQL Database
The NoSQL database is intended to allow for scalability and flexibility in the architecture of projects that will use it. This made NoSQL a logical choice for the health insurance exchange website. The newness of the technology, however, means personnel with expertise can be elusive. Database-related missteps were more likely the result of a lack of experienced administrators than with the technology itself. The choice of the NoSQL database was thus another complication in the development, but did not itself cause the failures.

Another factor of consequence is that the website was built with both agile and waterfall methodology elements. With agile methods for the front end and the waterfall methodology for the back end, streamlining was naturally going to suffer further difficulties. The disparate contractors, varied methods of software development, and an unrealistically short project time line all contributed to the coding failures of the website.
If you are a software developer looking for a slight change, then you have several options available. The process of software development requires multiple types of resources. A software developer performs the construction and delivery of software programs. An experienced software developer gains business knowledge, analytical skills, team management skills and communication skills. All of these skills can be used to divert your development career into a related and slightly varied role in software development.

Production Support Engineer
A developer can easily switch to the role of a Production Support Engineer. This role entails working with customers and technical teams to report, track and resolve production issues. For some, this might be an exciting opportunity to see the software application from a user's point of view.

Engineering Manager
If you have experience in leading a team of developers, you could take the role of an Engineering Manager. This role requires managing a bigger team of developers. The Engineering Manager is also responsible for ensuring the delivery of software products and meeting the deadlines set by Product Management. You will get the opportunity to develop software, if you are inclined to do so. However, you will also take new responsibilities such as performance management, infrastructure management and vendor management.

Partner Engineer
This role requires some amount development as well as coordination with partners such as vendors and customers. The job of a Partner Engineer is to act as a middleman to help the integration of services with partners via application programming interfaces (APIs). For example, companies such as Twitter and Facebook employ Partner Engineers to integrate their services with customer websites.

Systems Analyst
Many companies offer developers with an opportunity to switch to Analyst roles. This role involves analyzing system requirements by working with business and technical teams. Many Systems Analysts also work on reviewing, developing and testing application code. This role is suitable for developers with strong analytical skills.

QA Automation Engineer
This role is responsible for automating test cases with the help of tools such as Java, Ruby and Selenium. This role is ideal for people with prior development experience. QA Automation Engineers work with developers and product managers to define test cases, and to automate and run the test cases. In this role, you will get the opportunity to work on back-end as well as front-end automation tasks. You will remain in touch with programming languages as well as database technologies.

Database Analyst
Most people gain significant amount of knowledge on databases while working as a software developer. This will help you to switch your role into a Database Analyst. A Database Analyst analyzes database issues, reviews performance problems, writes database scripts and runs queries. This role also provides a path to become a Database Administrator, if you are interested.

Deployment Engineer
This role is responsible for deploying the code developed by software engineers. You may not be developing application programs in this role. However, you will be responsible for code deployments, pushing the code into test and production environments.
Related:
Surprising Ways Viruses, Malware, Etc. are Infecting Computers
What is the most pressing problem in Project Management for a Software Project Manager?
Tech Life in Florida
Software developers in Florida, have reasonably great opportunities for development positions in Fortune 1000 companies scattered throughout the state. In town and in reach, Floridians have access to corporate headquarters for Citrix Systems, Tech Data Corporation, the SFN Group, and the Harris Corporation just to name a few.
Good judgment comes from experience, and experience comes from bad judgment. Frederick P. Brooks
other Learning Options
Software developers near Tallahassee have ample opportunities to meet like minded techie individuals, collaborate and expend their career choices by participating in Meet-Up Groups. The following is a list of Technology Groups in the area.
| Company Name | City | Industry | Secondary Industry |
| --- | --- | --- | --- |
| Lender Processing Services, Inc. (LPS) | Jacksonville | Software and Internet | Data Analytics, Management and Storage |
| World Fuel Services Corporation | Miami | Energy and Utilities | Gasoline and Oil Refineries |
| SEACOR Holdings Inc. | Fort Lauderdale | Transportation and Storage | Marine and Inland Shipping |
| MasTec, Inc. | Miami | Business Services | Security Services |
| Health Management Associates, Inc. | Naples | Healthcare, Pharmaceuticals and Biotech | Hospitals |
| B/E Aerospace, Inc. | Wellington | Manufacturing | Aerospace and Defense |
| Roper Industries, Inc. | Sarasota | Manufacturing | Manufacturing Other |
| AutoNation | Fort Lauderdale | Retail | Automobile Dealers |
| Watsco, Inc. | Miami | Wholesale and Distribution | Wholesale and Distribution Other |
| SFN Group | Fort Lauderdale | Business Services | HR and Recruiting Services |
| Tupperware Corporation | Orlando | Manufacturing | Plastics and Rubber Manufacturing |
| AirTran Holdings, Inc. | Orlando | Travel, Recreation and Leisure | Passenger Airlines |
| WellCare Health Plans, Inc. | Tampa | Healthcare, Pharmaceuticals and Biotech | Healthcare, Pharmaceuticals, and Biotech Other |
| Lennar Corporation | Miami | Real Estate and Construction | Real Estate Agents and Appraisers |
| HSN, Inc. | Saint Petersburg | Retail | Retail Other |
| Certegy | Saint Petersburg | Business Services | Business Services Other |
| Raymond James Financial, Inc. | Saint Petersburg | Financial Services | Trust, Fiduciary, and Custody Activities |
| Winn-Dixie Stores, Inc. | Jacksonville | Retail | Grocery and Specialty Food Stores |
| Jabil Circuit, Inc. | Saint Petersburg | Computers and Electronics | Semiconductor and Microchip Manufacturing |
| CSX Corporation | Jacksonville | Transportation and Storage | Freight Hauling (Rail and Truck) |
| Fidelity National Financial, Inc. | Jacksonville | Financial Services | Insurance and Risk Management |
| Tech Data Corporation | Clearwater | Consumer Services | Automotive Repair & Maintenance |
| TECO Energy, Inc. | Tampa | Manufacturing | Chemicals and Petrochemicals |
| Lincare Holdings Inc | Clearwater | Healthcare, Pharmaceuticals and Biotech | Medical Supplies and Equipment |
| Chico's FAS Inc. | Fort Myers | Retail | Clothing and Shoes Stores |
| Burger King Corporation LLC | Miami | Retail | Restaurants and Bars |
| Publix Super Markets, Inc. | Lakeland | Retail | Grocery and Specialty Food Stores |
| Florida Power and Light Company | Juno Beach | Energy and Utilities | Gas and Electric Utilities |
| Ryder System, Inc. | Miami | Transportation and Storage | Freight Hauling (Rail and Truck) |
| Citrix Systems, Inc. | Fort Lauderdale | Software and Internet | Software and Internet Other |
| Harris Corporation | Melbourne | Telecommunications | Wireless and Mobile |
| Office Depot, Inc. | Boca Raton | Computers and Electronics | Audio, Video and Photography |
| Landstar System, Inc. | Jacksonville | Transportation and Storage | Freight Hauling (Rail and Truck) |
| Darden Restaurants, Inc. | Orlando | Retail | Restaurants and Bars |
| PSS World Medical, Inc. | Jacksonville | Healthcare, Pharmaceuticals and Biotech | Medical Supplies and Equipment |
training details
locations, tags and why hsg
the hartmann software group advantage
A successful career as a software developer or other IT professional requires a solid understanding of software development processes, design patterns, enterprise application architectures, web services, security, networking and much more. The progression from novice to expert can be a daunting endeavor; this is especially true when traversing the learning curve without expert guidance. A common experience is that too much time and money is wasted on a career plan or application due to misinformation.
The Hartmann Software Group understands these issues and addresses them and others during any training engagement. Although no IT educational institution can guarantee career or application development success, HSG can get you closer to your goals at a far faster rate than self paced learning and, arguably, than the competition. Here are the reasons why we are so successful at teaching:
Learn from the experts.

We have provided software development and other IT related training to many major corporations in Florida since 2002.
Our educators have years of consulting and training experience; moreover, we require each trainer to have cross-discipline expertise i.e. be Java and .NET experts so that you get a broad understanding of how

industry wide

experts work and think.

Discover tips and tricks about Microsoft Team Foundation Server programming
Get your questions answered by easy to follow, organized Microsoft Team Foundation Server experts
Get up to speed with vital Microsoft Team Foundation Server programming tools
Save on travel expenses by learning right from your desk or home office. Enroll in an online instructor led class. Nearly all of our classes are offered in this way.
Prepare to hit the ground running for a new job or a new position
See the big picture and have the instructor fill in the gaps
We teach with sophisticated learning tools and provide excellent supporting course material
Books and course material are provided in advance
Get a book of your choice from the HSG Store as a gift from us when you register for a class
Gain a lot of practical skills in a short amount of time
We teach what we know…software
We care…
learn more
page tags
what brought you to visit us
Tallahassee, Florida Microsoft Team Foundation Server Training , Tallahassee, Florida Microsoft Team Foundation Server Training
Classes
, Tallahassee, Florida Microsoft Team Foundation Server Training
Courses
, Tallahassee, Florida Microsoft Team Foundation Server Training
Course
, Tallahassee, Florida Microsoft Team Foundation Server Training
Seminar
training locations
Florida cities where we offer Microsoft Team Foundation Server Training Classes