Testing Training Classes in Arlington, Texas
Learn Testing in Arlington, Texas and surrounding areas via our hands-on, expert led courses. All of our classes are offered on an onsite, online and public instructor led basis. Here is a list of our current Testing related training offerings in Arlington, Texas: Testing Training
Testing Training Catalog
subcategories
cost: $ 3290
length: 4 day(s)
cost: $ 890
length: 1 day(s)
cost: $ 990
length: 2 day(s)
cost: $ 1570
length: 2 day(s)
cost: $ 390
length: 1 day(s)
cost: $ 390
length: 1 day(s)
cost: $ 390
length: 1 day(s)
cost: $ 390
length: 1 day(s)
cost: $ 390
length: 1 day(s)
cost: $ 690
length: 2 day(s)
Mobile Classes
cost: $ 690
length: 2 day(s)
Course Directory
[training on all levels]
Technical Training Courses
Software engineer/architect, System Admin ... Welcome!
Business Training Courses
Project Managers, Business Analysts, Paralegals ... Welcome!
Upcoming Classes
Gain insight and ideas from students with different perspectives and experiences.
Blog Entries
publications that: entertain, make you think, offer insight
I've been a technical recruiter for several years, let's just say a long time. I'll never forget how my first deal went bad and the lesson I learned from that experience. I was new to recruiting but had been a very good sales person in my previous position. I was about to place my first contractor on an assignment. I thought everything was fine. I nurtured and guided my candidate through the interview process with constant communication throughout. The candidate was very responsive throughout the process. From my initial contact with him, to the phone interview all went well and now he was completing his onsite interview with the hiring manager.
Shortly thereafter, I received the call from the hiring manager that my candidate was the chosen one for the contract position, I was thrilled. All my hard work had paid off. I was going to be a success at this new game! The entire office was thrilled for me, including my co-workers and my bosses. I made a good win-win deal. It was good pay for my candidate and a good margin for my recruiting firm. Everyone was happy.
I left a voicemail message for my candidate so I could deliver the good news. He had agreed to call me immediately after the interview so I could get his assessment of how well it went. Although, I heard from the hiring manager, there was no word from him. While waiting for his call back, I received a call from a Mercedes dealership to verify his employment for a car he was trying to lease. Technically he wasn't working for us as he had not signed the contract yet…. nor, had he discussed this topic with me. I told the Mercedes office that I would get back to them. Still not having heard back from the candidate, I left him another message and mentioned the call I just received. Eventually he called back. He wanted more money.
I told him that would be impossible as he and I had previously agreed on his hourly rate and it was fine with him. I asked him what had changed since that agreement. He said he made had made much more money in doing the same thing when he lived in California. I reminded him this is a less costly marketplace than where he was living in California. I told him if he signed the deal I would be able to call the car dealership back and confirm that he was employed with us. He agreed to sign the deal.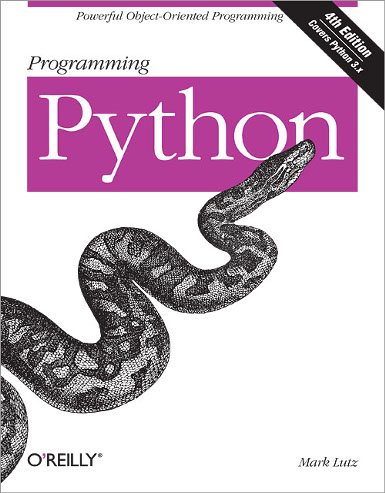 Python is an incredibly powerful and useful computer programming language that many of the biggest websites in the world rely on for their foundation. Python provides reliable results that are functional and involve a variety of dynamic scripted and non-scripted contexts. And because it is free and open source, it has remained a popular choice for a variety of different developers who are looking to build new sites on one of the most reliable languages available. Here is a look at 10 of the most famous software programs that are written in Python and what they do.

YouTube
If you love watching hours of homemade and professional quality video clips on YouTube, you can thank Python for giving you that option. The foundation for Python helped YouTube integrate streaming videos into their pages, as well as the ability to like videos and embed certain information. YouTube is one of the most popular sites on the Internet, and it runs off of one of the most powerful languages in Python.

DropBox
What started as a powerful app, DropBox is now used by a variety of individuals, businesses, companies, organizations and more. This program lets you save files to a cloud-based service, that you can then access from anywhere in the world. With Python at the root of DropBox, there is no longer a need for USB sticks or blank CDs, since you can now save and share everything with your cloud-based account.

Google
It takes a lot of power to be able to handle the most popular search engine in the entire world. That is why Google uses Python for its mainframe foundation, as well as in addition to various apps that it runs in conjunction with the main site. The ease that Google provides for finding certain information, would be impossible without Python at the core.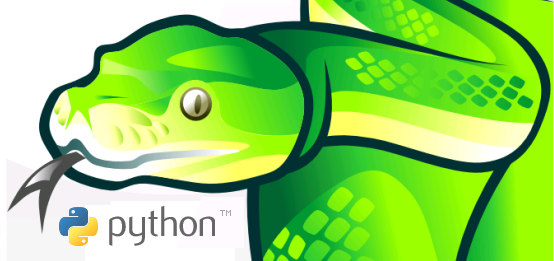 Quora
Got a question? Ask it on Quora. This site compiles a list of questions and answers that come from a community of individuals. Those questions are then organized by various members of the community, which puts the most relevant information at the top. The creators of Quora, who happened to be former Facebook employees, decided to use Python to help them create the world's best Magic 8 ball in Quora.

Instagram
If you love taking photos of your food or a new outfit and posting it online for all of your friends to see, you can thank Python for that ability. Granted, Instagram has both a very powerful app and a website, but the latter runs on Python language. The system allows for users to browse, find and post pictures that they like on the site.

BitTorrent
BitTorrent has evolved quite a bit in recent years, but its foundation and earlier years were built on Python. When it comes to one of the largest databases of knowledge, media and content, BitTorrent is the way to go. But you wouldn't be able to get any of those lectures or other legal stuff that you are downloading from BitTorrent, if it wasn't for Python.

Spotify
Spotify changed the music game when it allowed you to listen to ad-free music of your choice. This wasn't a program where you got to select a playlist, but rather full songs that you love, on repeat as many times as you can imagine, if you so desire. But whether you are rocking out to the latest K-Pop song from Psy or a classic jazz tune, you are doing so because Spotify was built on Python.

Reddit
Reddit is one of the biggest open communities on the web. You have a question, want to talk about something in specific, or find tons of information regarding a particular topic, you can just look on Reddit. The site relies on Python to help them store user names, categorize subreddits, upload links to GIFs and, of course, award gold to valued posters.

Yahoo Maps
Much like Google, Yahoo also uses Python for a variety of different resources. Most valued may be Yahoo Maps. The API and programming behind the maps program, which is built with Python, allows for users to find locations, get directions and even find reviews about local places.

Hipmunk
If you love to travel, you have likely come across Hipmunk. And while the site lets you save money on booking your itinerary through Hipmunk, it is Python that keeps everything organized. Python also helps sort the best discounts and rates, so you can get the best packages available.

Python is an incredibly powerful tool for web development. More and more sites rely on it, including 10 of the most powerful sites in the world that are listed here.
Related:

Current Active List of Organizations that use Python
In recent decades, companies have become remarkably different than what they were in the past. The formal hierarchies through which support staff rose towards management positions are largely extinct. Offices are flat and open-plan collaborations between individuals with varying talent who may not ever physically occupy a corporate workspace. Many employed by companies today work from laptops nomadically instead. No one could complain that IT innovation hasn't been profitable. It's an industry that is forecasted to rake in $351 billion in 2018, according to recent statistics from the Consumer Technology Association (CTA). A leadership dilemma for mid-level IT managers in particular, however, has developed. Being in the middle has always been a professional gray area that only the most driven leverage towards successful outcomes for themselves professionally, but mid-level managers in IT need to develop key skills in order to drive the level of growth that the fast paced companies who employ them need.

What is a middle manager's role exactly?

A typical middle manager in the IT industry is usually someone who has risen up the ranks from a technical related position due to their ability to envision a big picture of what's required to drive projects forward. A successful middle manager is able to create cohesion across different areas of the company so that projects can be successfully completed. They're also someone with the focus necessary to track the progress of complex processes and drive them forward at a fast pace as well as ensure that outcomes meet or exceed expectations.

What challenges do middle managers face in being successful in the IT industry today?

While middle managers are responsible for the teams they oversee to reach key milestones in the life cycle of important projects, they struggle to assert their power to influence closure. Navigating the space between higher-ups and atomized work forces is no easy thing, especially now that workforces often consist of freelancers with unprecedented independence.

What are the skills most needed for an IT manager to be effective?

Being educated on a steady basis to handle the constant evolution of tech is absolutely essential if a middle manager expects to thrive professionally in a culture so knowledge oriented that evolves at such a rapid pace. A middle manager who doesn't talk the talk of support roles or understand the nuts and bolts of a project they're in charge of reaching completion will not be able to catch errors or suggest adequate solutions when needed.

How has the concept of middle management changed?

Middle managers were basically once perceived of as supervisors who motivated and rewarded staff towards meeting goals. They coached. They toggled back and forth between the teams they watched over and upper management in an effort to keep everyone on the same page. It could be said that many got stuck between the lower and upper tier of their companies in doing so. While companies have always had to be result-oriented to be profitable, there's a much higher expectation for what that means in the IT industry. Future mid-level managers will have to have the same skills as those whose performance they're tracking so they can determine if projects are being executed effectively. They also need to be able to know what new hires that are being on-boarded should know to get up to speed quickly, and that's just a thumbnail sketch because IT companies are driven forward by skills that are not easy to master and demand constant rejuvenation in the form of education and training. It's absolutely necessary for those responsible for teams that bring products and services to market to have similar skills in order to truly determine if they're being deployed well. There's a growing call for mid-level managers to receive more comprehensive leadership training as well, however. There's a perception that upper and lower level managers have traditionally been given more attention than managers in the middle. Some say that better prepped middle managers make more valuable successors to higher management roles. That would be a great happy ending, but a growing number of companies in India's tech sector complain that mid-level managers have lost their relevance in the scheme of the brave new world of IT and may soon be obsolete.
Not too long ago, Apple added something phenomenal to the iPhone OS: a dashboard screen. If you have a Macintosh computer, you may be familiar with the dashboard that is available (regularly) by pressing F4. Otherwise, you can draw similarities to your Windows 7 Dashboard on the right hand side of your desktop, that shows you updates on your applications and widgets you add to it. Finding your dashboard on your iPhone is just as easy: just put your finger on the top of your iPhone screen, and drag down.
Here, in your dashboard, you will see all of the updates that has been pushed into such by your applications that desire to send you messages: things like new text messages, new updates to your subscribed magazines, your messages on payment applications. If you have reviewed a message set by an application by tapping on it, that message will automatically become deleted. However, if you don't desire to go into the application to delete it, simply tap in the top right on the bar that categorizes that particular application, and tap again to clear all of the messages set by that application, and clear up your dashboard.
But, your dashboard isn't all about your application. You not only get your messages, but you get important information set by default applications, such as the weather. If you don't feel like scouting out your weather application amidst all your applications you have downloaded, simply go into your dashboard, and find out the forecast for the whole week, just by a simple swipe. Not only that, tickers for your stocks are displayed near the bottom of the dashboard.
Tech Life in Texas
Austin may be considered the live music capital of the world but the field of technology is becoming the new norm in the The Lone Star State. Home to Dell and Compaq computers, there is a reason why central Texas is often referred to as the Silicon Valley of the south. It?s rated third on the charts of the top computer places in the United States with a social learning and training IT atmosphere. Adding the fact that Austin offers fairly inexpensive living costs for students, software developers may take note as they look to relocate.
I hear and I forget. I see and I remember. I do and I understand. ~Confucius
other Learning Options
Software developers near Arlington have ample opportunities to meet like minded techie individuals, collaborate and expend their career choices by participating in Meet-Up Groups. The following is a list of Technology Groups in the area.
| Company Name | City | Industry | Secondary Industry |
| --- | --- | --- | --- |
| Dr Pepper Snapple Group | Plano | Manufacturing | Nonalcoholic Beverages |
| Western Refining, Inc. | El Paso | Energy and Utilities | Gasoline and Oil Refineries |
| Frontier Oil Corporation | Dallas | Manufacturing | Chemicals and Petrochemicals |
| ConocoPhillips | Houston | Energy and Utilities | Gasoline and Oil Refineries |
| Dell Inc | Round Rock | Computers and Electronics | Computers, Parts and Repair |
| Enbridge Energy Partners, L.P. | Houston | Transportation and Storage | Transportation & Storage Other |
| GameStop Corp. | Grapevine | Retail | Retail Other |
| Fluor Corporation | Irving | Business Services | Management Consulting |
| Kimberly-Clark Corporation | Irving | Manufacturing | Paper and Paper Products |
| Exxon Mobil Corporation | Irving | Energy and Utilities | Gasoline and Oil Refineries |
| Plains All American Pipeline, L.P. | Houston | Energy and Utilities | Gasoline and Oil Refineries |
| Cameron International Corporation | Houston | Energy and Utilities | Energy and Utilities Other |
| Celanese Corporation | Irving | Manufacturing | Chemicals and Petrochemicals |
| HollyFrontier Corporation | Dallas | Energy and Utilities | Gasoline and Oil Refineries |
| Kinder Morgan, Inc. | Houston | Energy and Utilities | Gas and Electric Utilities |
| Marathon Oil Corporation | Houston | Energy and Utilities | Gasoline and Oil Refineries |
| United Services Automobile Association | San Antonio | Financial Services | Personal Financial Planning and Private Banking |
| J. C. Penney Company, Inc. | Plano | Retail | Department Stores |
| Energy Transfer Partners, L.P. | Dallas | Energy and Utilities | Energy and Utilities Other |
| Atmos Energy Corporation | Dallas | Energy and Utilities | Alternative Energy Sources |
| National Oilwell Varco Inc. | Houston | Manufacturing | Manufacturing Other |
| Tesoro Corporation | San Antonio | Manufacturing | Chemicals and Petrochemicals |
| Halliburton Company | Houston | Energy and Utilities | Energy and Utilities Other |
| Flowserve Corporation | Irving | Manufacturing | Tools, Hardware and Light Machinery |
| Commercial Metals Company | Irving | Manufacturing | Metals Manufacturing |
| EOG Resources, Inc. | Houston | Energy and Utilities | Gasoline and Oil Refineries |
| Whole Foods Market, Inc. | Austin | Retail | Grocery and Specialty Food Stores |
| Waste Management, Inc. | Houston | Energy and Utilities | Waste Management and Recycling |
| CenterPoint Energy, Inc. | Houston | Energy and Utilities | Gas and Electric Utilities |
| Valero Energy Corporation | San Antonio | Manufacturing | Chemicals and Petrochemicals |
| FMC Technologies, Inc. | Houston | Energy and Utilities | Alternative Energy Sources |
| Calpine Corporation | Houston | Energy and Utilities | Gas and Electric Utilities |
| Texas Instruments Incorporated | Dallas | Computers and Electronics | Semiconductor and Microchip Manufacturing |
| SYSCO Corporation | Houston | Wholesale and Distribution | Grocery and Food Wholesalers |
| BNSF Railway Company | Fort Worth | Transportation and Storage | Freight Hauling (Rail and Truck) |
| Affiliated Computer Services, Incorporated (ACS), a Xerox Company | Dallas | Software and Internet | E-commerce and Internet Businesses |
| Tenet Healthcare Corporation | Dallas | Healthcare, Pharmaceuticals and Biotech | Hospitals |
| XTO Energy Inc. | Fort Worth | Energy and Utilities | Gasoline and Oil Refineries |
| Group 1 Automotive | Houston | Retail | Automobile Dealers |
| ATandT | Dallas | Telecommunications | Telephone Service Providers and Carriers |
| Anadarko Petroleum Corporation | Spring | Energy and Utilities | Gasoline and Oil Refineries |
| Apache Corporation | Houston | Energy and Utilities | Gasoline and Oil Refineries |
| Dean Foods Company | Dallas | Manufacturing | Food and Dairy Product Manufacturing and Packaging |
| American Airlines | Fort Worth | Travel, Recreation and Leisure | Passenger Airlines |
| Baker Hughes Incorporated | Houston | Energy and Utilities | Gasoline and Oil Refineries |
| Continental Airlines, Inc. | Houston | Travel, Recreation and Leisure | Passenger Airlines |
| RadioShack Corporation | Fort Worth | Computers and Electronics | Consumer Electronics, Parts and Repair |
| KBR, Inc. | Houston | Government | International Bodies and Organizations |
| Spectra Energy Partners, L.P. | Houston | Energy and Utilities | Gas and Electric Utilities |
| Energy Future Holdings | Dallas | Energy and Utilities | Energy and Utilities Other |
| Southwest Airlines Corporation | Dallas | Transportation and Storage | Air Couriers and Cargo Services |
training details
locations, tags and why hsg
the hartmann software group advantage
A successful career as a software developer or other IT professional requires a solid understanding of software development processes, design patterns, enterprise application architectures, web services, security, networking and much more. The progression from novice to expert can be a daunting endeavor; this is especially true when traversing the learning curve without expert guidance. A common experience is that too much time and money is wasted on a career plan or application due to misinformation.
The Hartmann Software Group understands these issues and addresses them and others during any training engagement. Although no IT educational institution can guarantee career or application development success, HSG can get you closer to your goals at a far faster rate than self paced learning and, arguably, than the competition. Here are the reasons why we are so successful at teaching:
Learn from the experts.

We have provided software development and other IT related training to many major corporations in Texas since 2002.
Our educators have years of consulting and training experience; moreover, we require each trainer to have cross-discipline expertise i.e. be Java and .NET experts so that you get a broad understanding of how

industry wide

experts work and think.

Discover tips and tricks about Testing programming
Get your questions answered by easy to follow, organized Testing experts
Get up to speed with vital Testing programming tools
Save on travel expenses by learning right from your desk or home office. Enroll in an online instructor led class. Nearly all of our classes are offered in this way.
Prepare to hit the ground running for a new job or a new position
See the big picture and have the instructor fill in the gaps
We teach with sophisticated learning tools and provide excellent supporting course material
Books and course material are provided in advance
Get a book of your choice from the HSG Store as a gift from us when you register for a class
Gain a lot of practical skills in a short amount of time
We teach what we know…software
We care…
learn more
page tags
what brought you to visit us
Arlington, Texas Testing Training , Arlington, Texas Testing Training
Classes
, Arlington, Texas Testing Training
Courses
, Arlington, Texas Testing Training
Course
, Arlington, Texas Testing Training
Seminar
training locations
Texas cities where we offer Testing Training Classes